Hi,
In 2005, I bought three unformed Korean hornbeam. This is one of them and this is the best looking in 2005.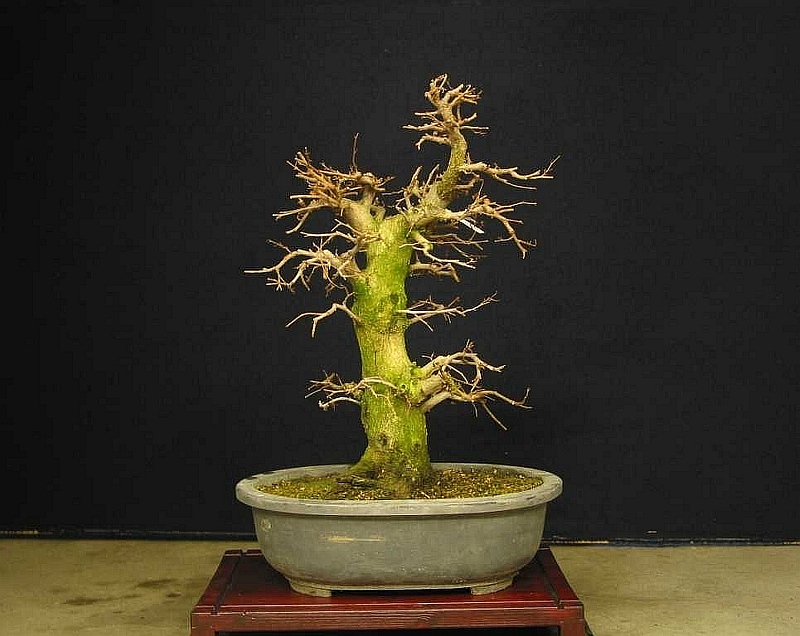 2005 i just watched the tree and he could grow without cutting.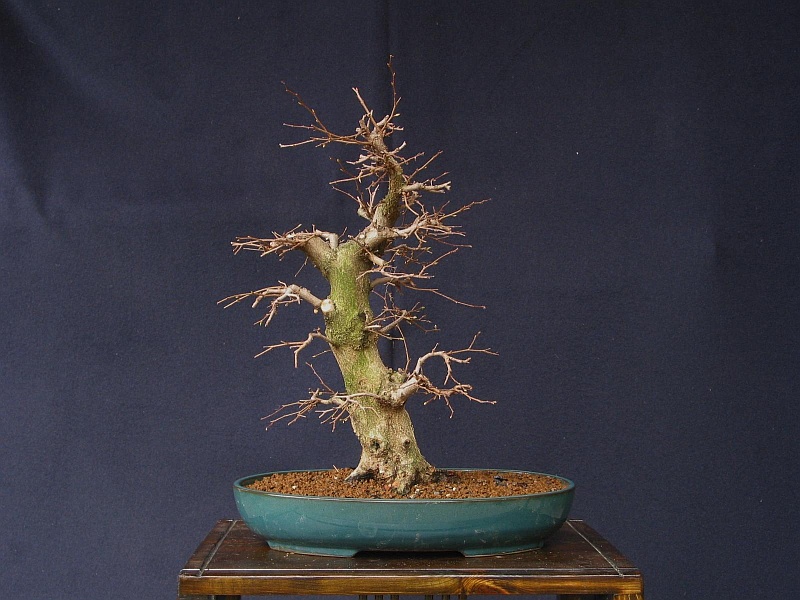 2006 I reduced the rootball from 10 to 5 centimeters in height and i repotted the tree in a big pot so that he could make a lot of new roots.
2007 i startet to proceed the tree. I removed all branches that where too thick. With thick branches you cannot wire nice movements. So just a few thin branches stayed.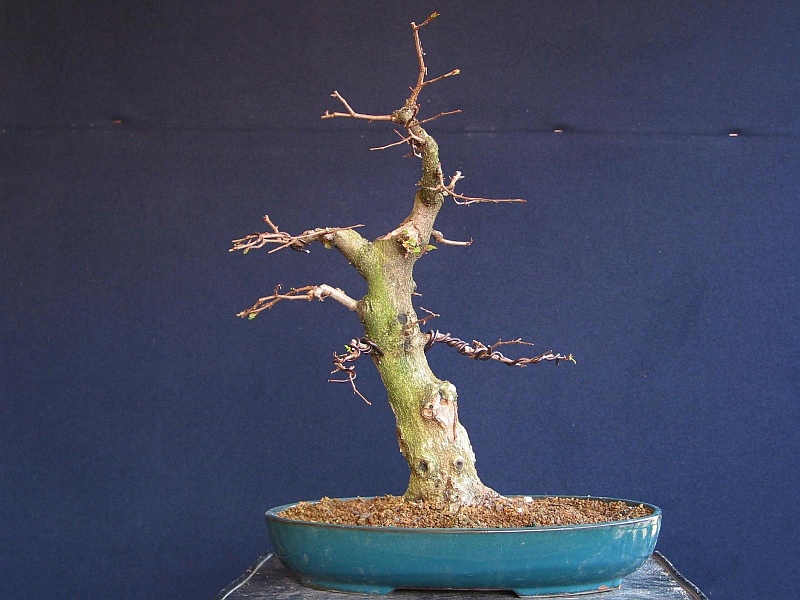 On the left side the tree (or i) had a problem. The upper branch has a good position but he is too thick. The lawer branch was right, but the position was bad. So i tryed to make the upper branch thin.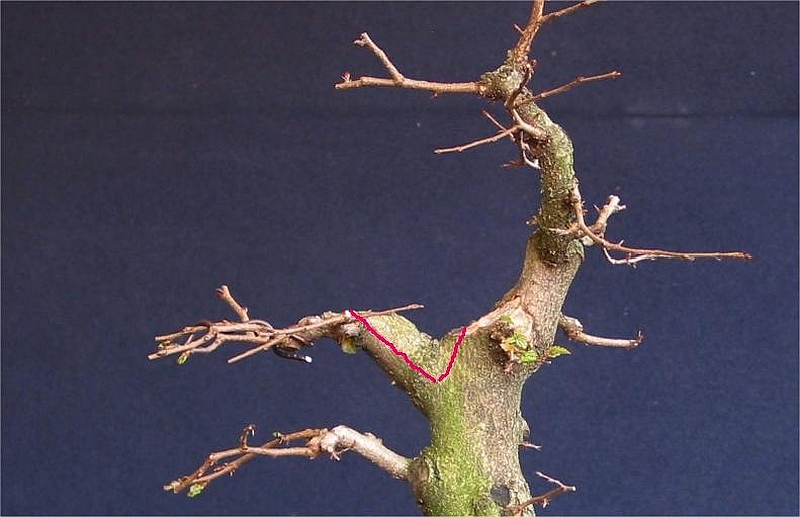 2009 the tree was strong enough that i could make the branch thin.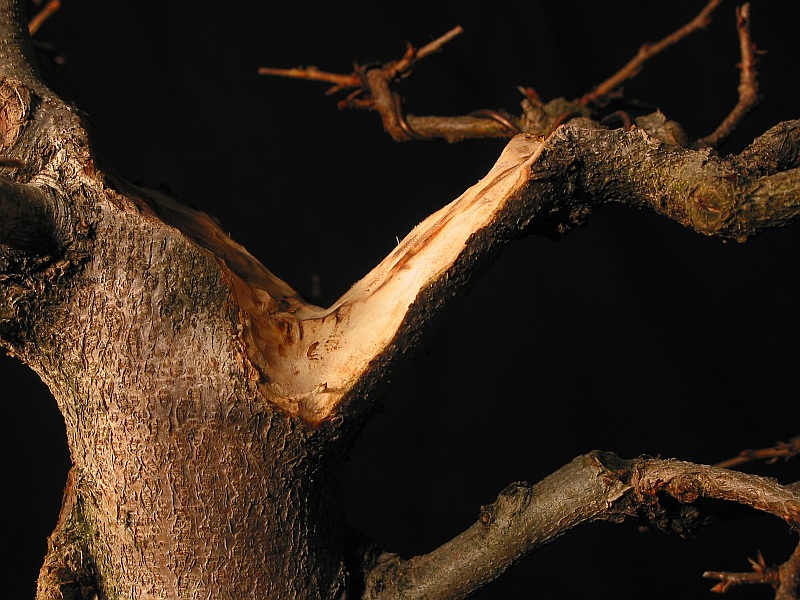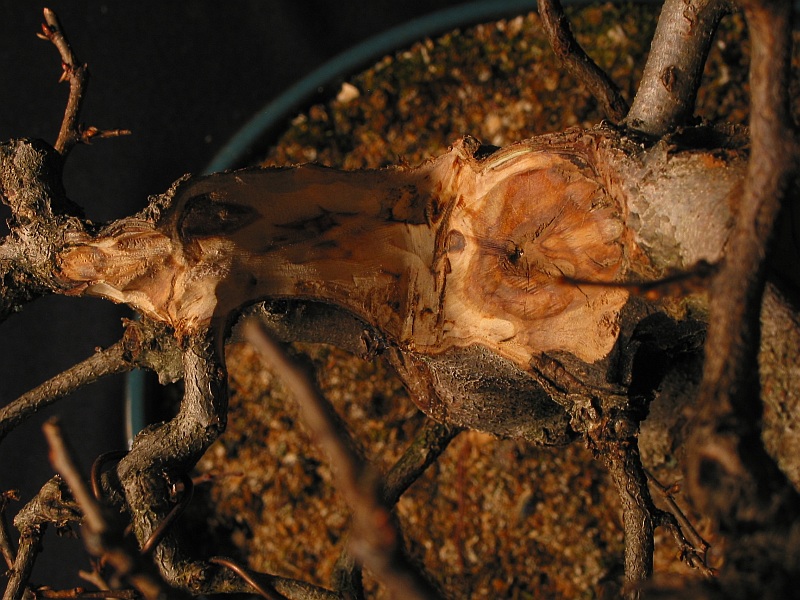 Here is the cut 3 years later. It healed well and i could cut the lawer branch.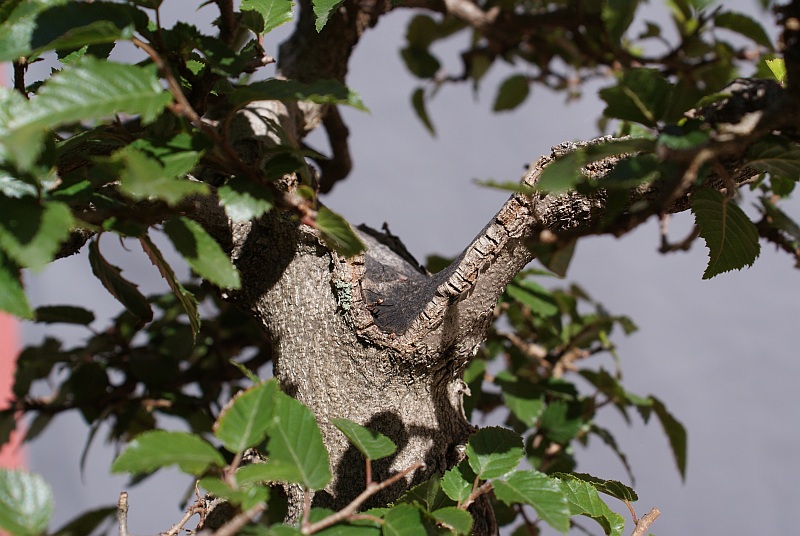 This is the tree a few days ago.
Korean Hornbeam, hight 45 centimeters, Pot Horst Heinzlreiter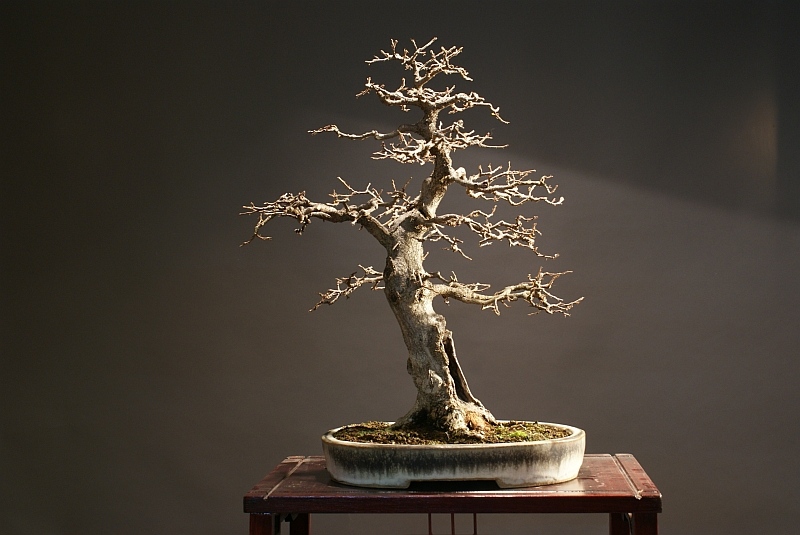 I hope you enjoy and i wish all a merry Christmas.
Herbert Aigner

Herbert A

Member





A very nice progression series. I like this tree very much.

I wish you happy holidays as well.

John Jones.
Hi Herbert

Great tree as usual, and interesting plan you made with that thick branch - thanks for sharing!
Hi,
Thanks, Good information, just learned something new.
Geetika

geet_ravi

Member





Gret job, beautiful result  

AlainK

Member






---
Permissions in this forum:
You
cannot
reply to topics in this forum