It hasn't gotten THAT cold here yet this year, but this little Tokonome ware pot decided it had had enough and spalled off all of its outer surface. I've seldom quite seen this before and never on what was supposed to be a quality pot.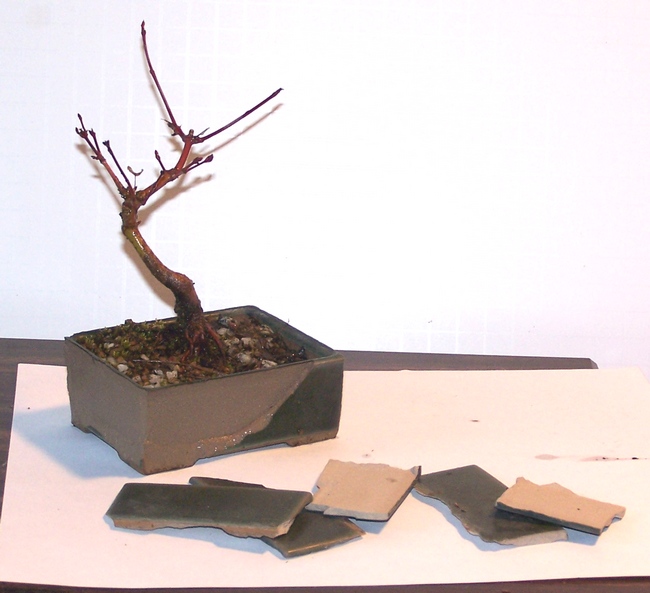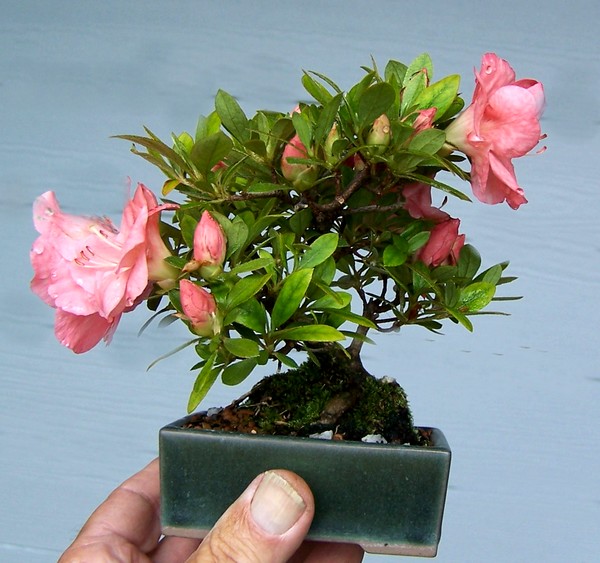 _________________
Jim Lewis - lewisjk@windstream.net - Western NC - People, when Columbus discovered this country, it was plumb full of nuts and berries. And I'm right here to tell you the berries are just about all gone. Uncle Dave Macon, old-time country musician

JimLewis

Member





Hi Jim

What a pity for you....it must have been a bad crafted pot.. Not all Tokoname pots are hight quality.

Kind regards Yvonne
Hi Jim,

here my article on frost-resistance

http://www.bonsaipots.net/index.php?page=frost-resistant-pots

Best wishes
Peter

peter krebs

Member





At last. Something worse than a spelling error.
Sorry, I can't help it.  

Iris

bonsaisr

Member





It happens all the time with Japanese and Chinese pots. Even expensive ones!
Tokoname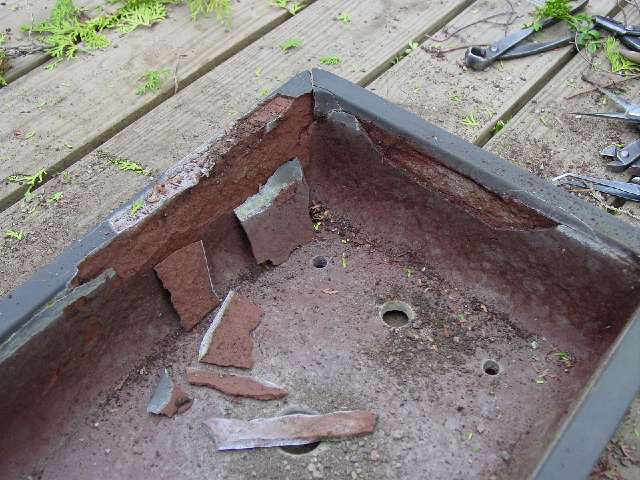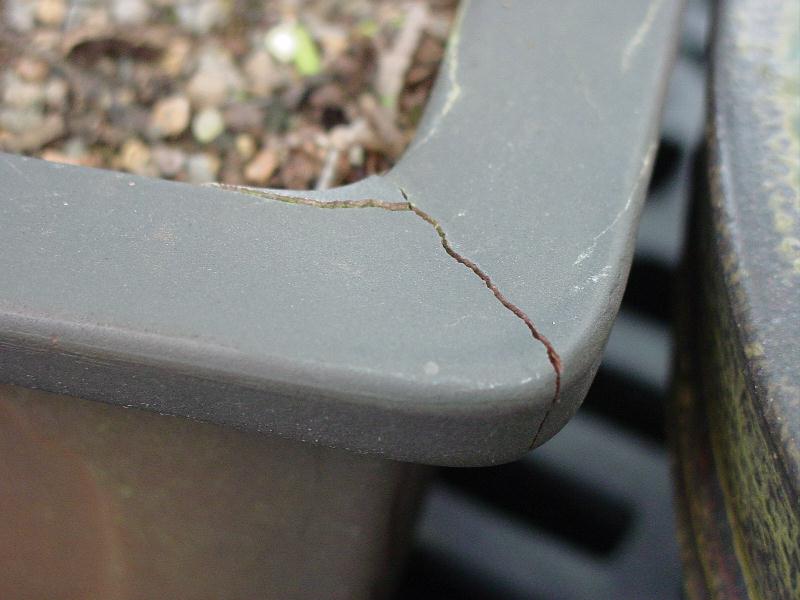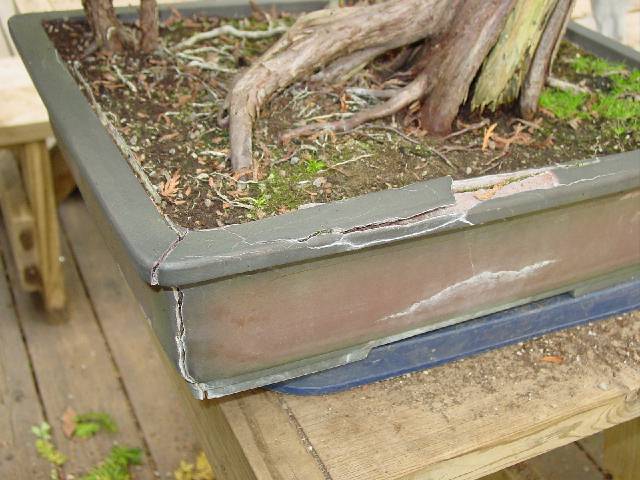 Good quality Chinese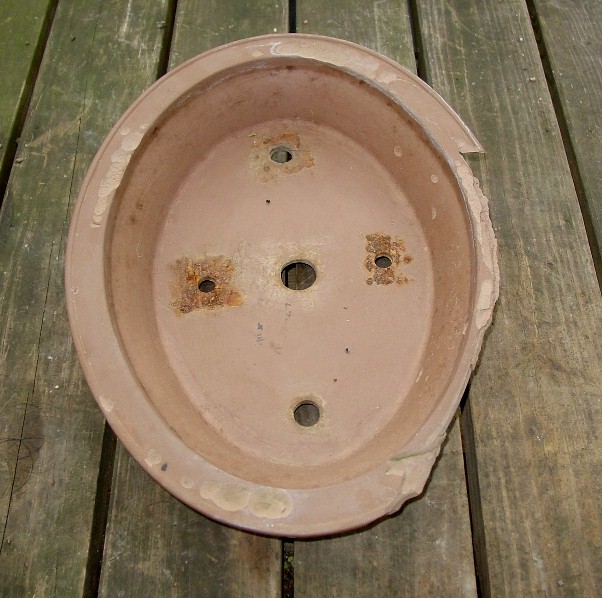 Dale Cochoy

Member





Wow, Jim AND Dale!

I've never seen that, even in the 3 years in Japan going through winters that I never want to experience again.

Jim, can you show the chop on your pot? I'm curious.

R

Russell Coker

Member





Over the years I've seen that a lot here in NE Ohio with some quite expensive Japanese pots. Especially slip cast stuff which I'm not thinking is fired near as high as most folks hand-made pots, and I'm sure the clays are not as quality on the norm either.
Sometimes folks ask if my pots are as winter hardy as Japanese pots and I usually answer "Most Assuredly" .
But, in their defense, freezing and thawing pots in the north is tough on any of them if you don't have a storage space to keep them dormant without freezing in winter.

Dale Cochoy

Member





Jim, can you show the chop on your pot? I'm curious.
Here it is. Dunno what side is "up."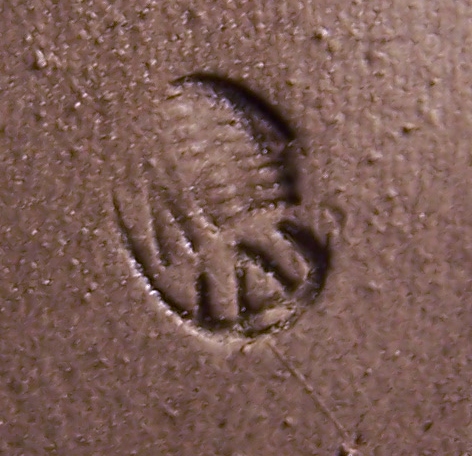 _________________
Jim Lewis - lewisjk@windstream.net - Western NC - People, when Columbus discovered this country, it was plumb full of nuts and berries. And I'm right here to tell you the berries are just about all gone. Uncle Dave Macon, old-time country musician

JimLewis

Member





---
Permissions in this forum:
You
cannot
reply to topics in this forum