Hello bonsai friends,  how are you all? These new bonsais are mine and in traning. I am not so happy with my pictures so maybe some one can give me some advice. And comments are welcome. This is a liguster . I bought a small cutting of this from someone a few years ago and I made 10 cuttings of it. after some time I put them in a bigger pot and again after a while they where planted in the ground for I think 3 years. I take them out 5 mounths ago and a few days ago I did the first styling.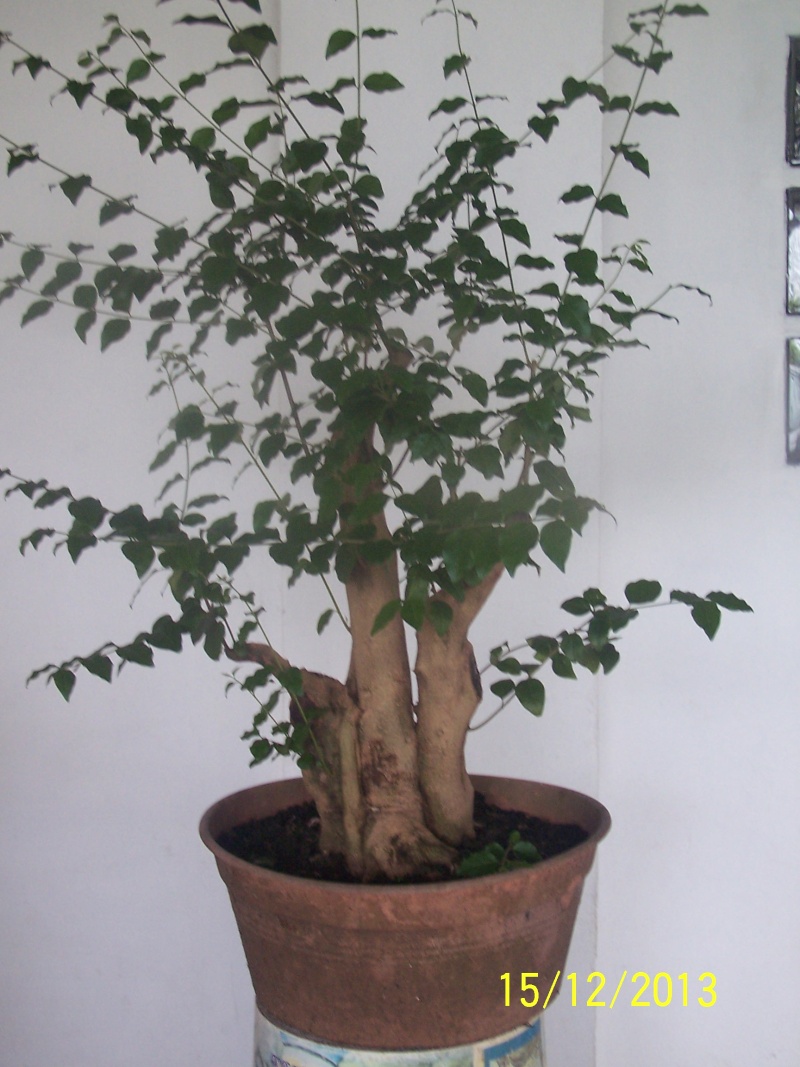 after first  styling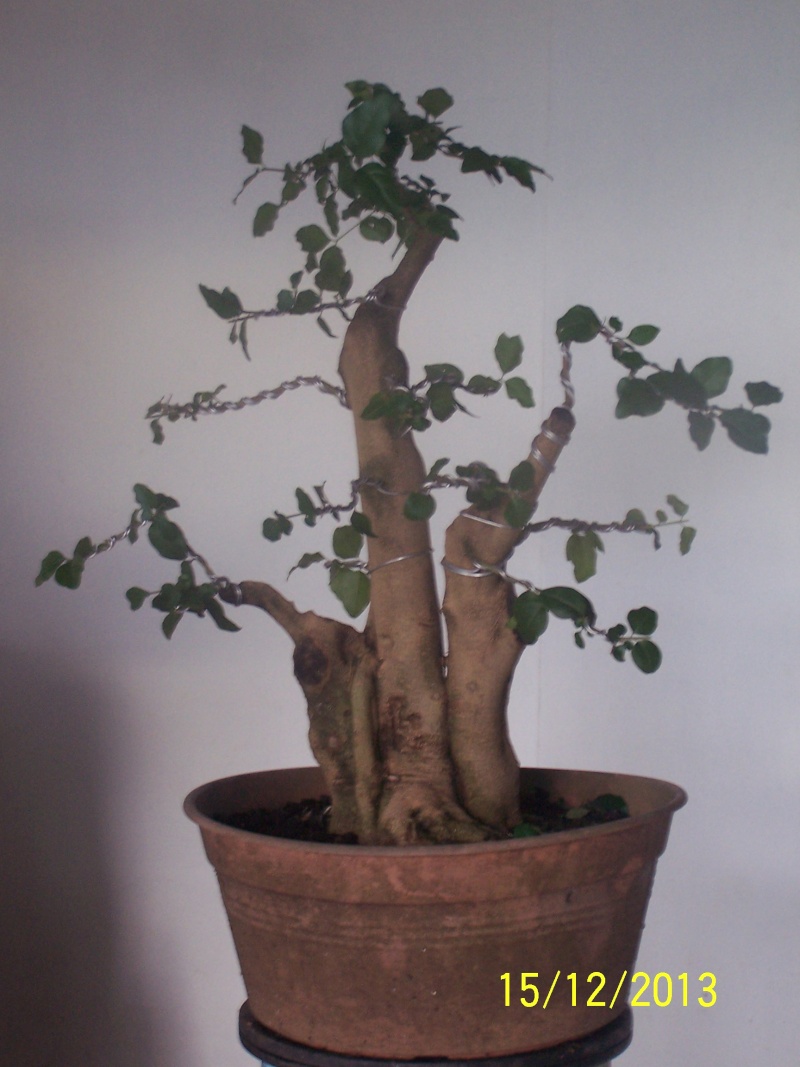 this one is a shohin G-melina that I have for 3 years now.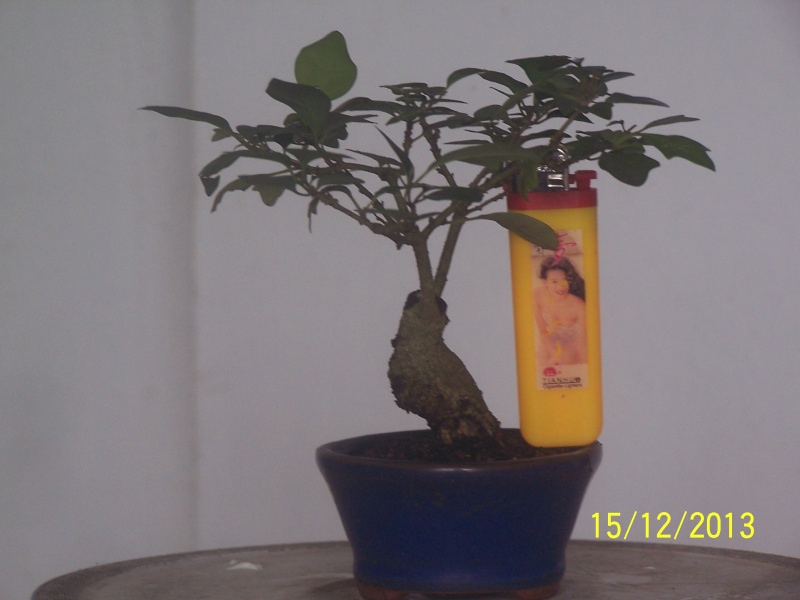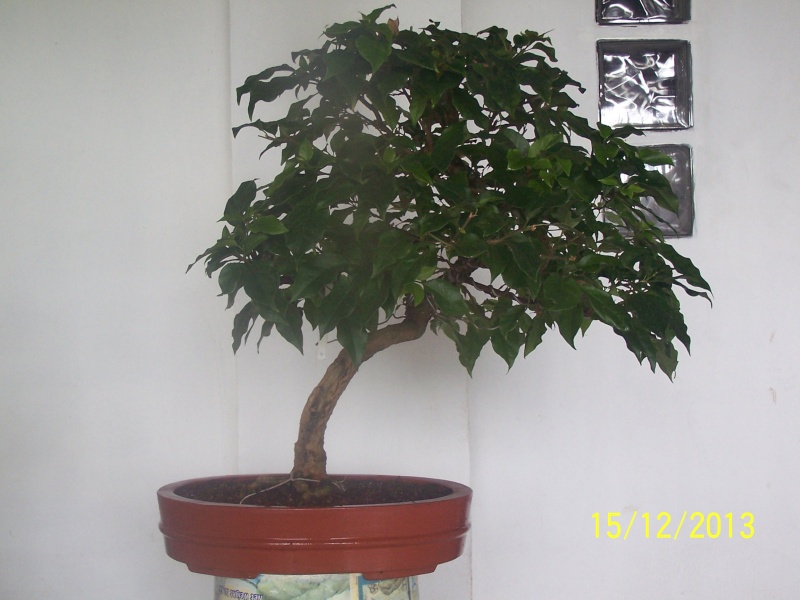 .     This is a bougainvillea that 4 years ago I bougt for US 8.                                                                                                                                      Also an G-melina.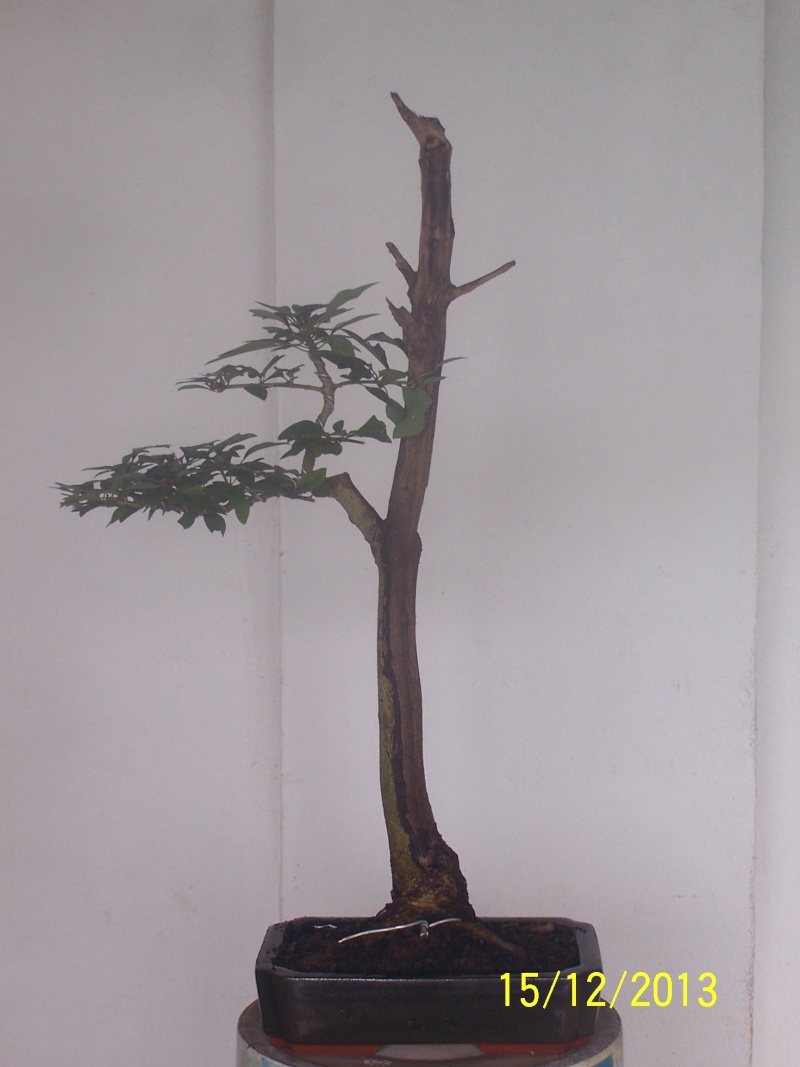 .
. Caramona.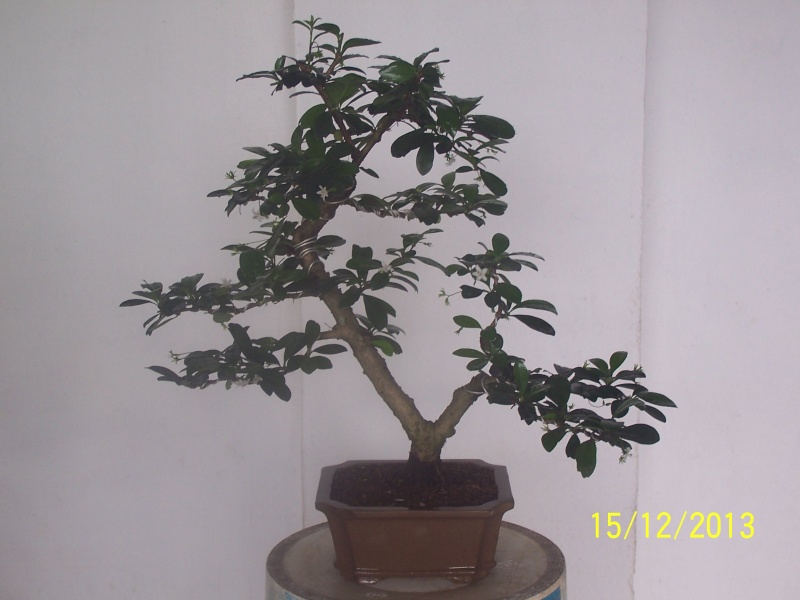 .                                                                                                                                                                                                                     So friend be free to give me comments to improve my bonsai.     Regards Rakesh
Rakesh,

perhaps less wire, more Grow and Clip [ Lingnan ] and much larger pots or ground growing with colanders.

If I remember correctly both Carmona and Gmelina, don't recover too well from wire scars.

Good shapes, but you need thicker trunks and the foliage will get even denser.
Perhaps some sort of drawn projected plan ?
Thanks for showing.
Later.
Khaimraj

Khaimraj Seepersad

Member






---
Permissions in this forum:
You
cannot
reply to topics in this forum