These are my second series of pots. There a lot better than the first set. first set here(warning they are pretty bad

:  
http://ibonsaiclub.forumotion.com/t12040-finish-pots
Most of the shapes are right, some need a little more detailing.  The glazes are a little off but I can only use the glazes provided.  Sizes are rough estimates. comments are welcome
8 inch (round drum pot)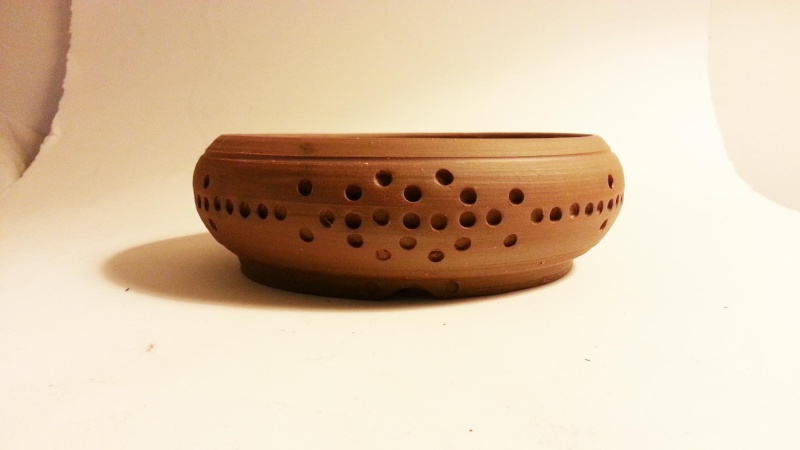 Second 8 inch (round drum pot)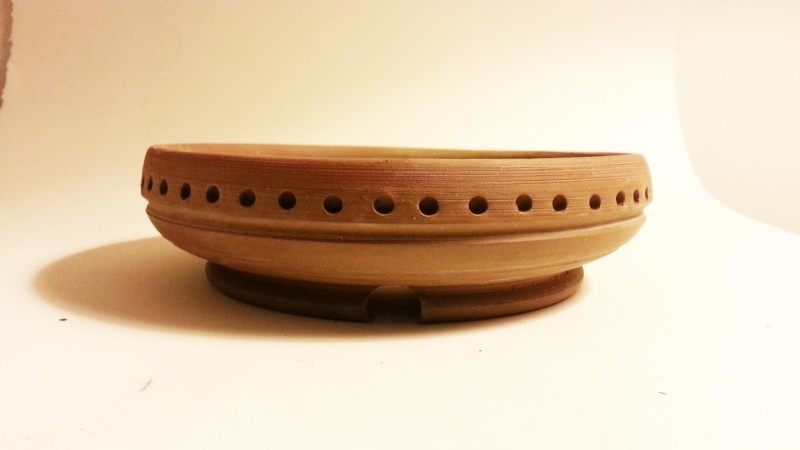 18inch x 8inch (this is a pot I made for a forrest planting)
15 inch x 12 inch (rounded rectangle) I wanted this one to have more detailed cloud feet but it dried to fast.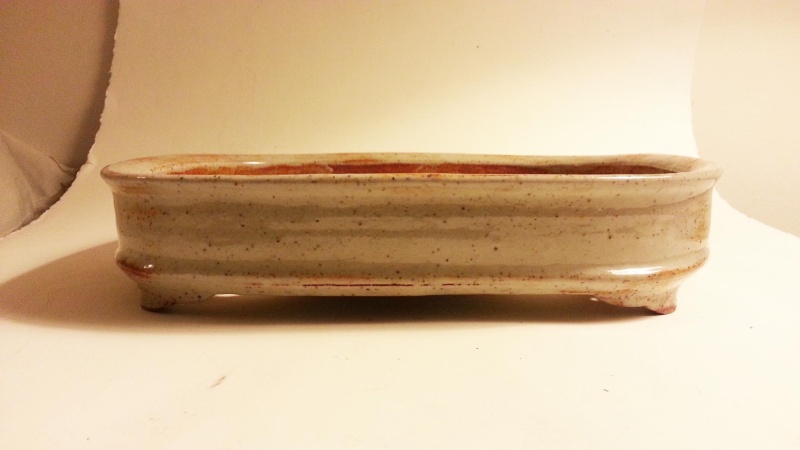 15 inch (round)
7 inch (round)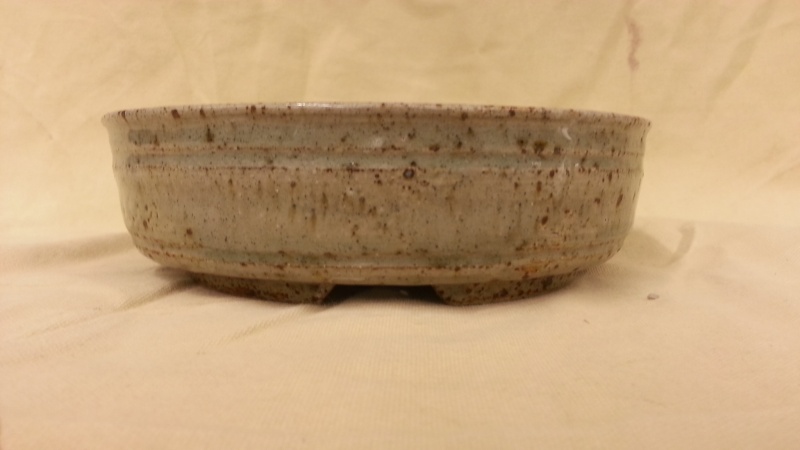 10 inch (round) glaze was suppose to have this texture but green. accidental heavy reduction

Jake16

Member





Very nice. I like the little kiln kiss on the rounded rectangle. And the pink glaze on the last pot is better than green. You might try using a lighter clay body to brighten up the colors.

prestontolbert

Member





Thank you, im glad you like it because I think its weird haha. I have to use the clay body that is in the class, but I did get some clay from the visiting artist. That is what the drums are made out of.

Jake16

Member





That is a nice clay.(the visiting artist's clay)  The clay you are using has manganese in it and you will always have speckling.  It is an odd choice for a classroom clay considering the toxicity of manganese.  Where are you taking classes?
Last edited by prestontolbert on Wed Dec 11, 2013 8:19 pm; edited 1 time in total (Reason for editing : specificity)

prestontolbert

Member





That 15-inch round with the green tinge is super!
_________________
Jim Lewis - lewisjk@windstream.net - Western NC - People, when Columbus discovered this country, it was plumb full of nuts and berries. And I'm right here to tell you the berries are just about all gone. Uncle Dave Macon, old-time country musician

JimLewis

Member





Jake, i like your work. Clean lines on round and rectangular pots show you are in to this. Looking forward to the third batch.

GašperG

Member





Thanks everyone for the replies. I'm glad that other people enjoy my work. I will start the next batch in January when classes start up again.

Jim,

I love that glaze too, if its a bit thicker it leans towards blue and green when thin.

Preston,

The spots are from the iron in our clay. Im in my third directed study course, I've already taken our Ceramics I and II class.

Jake16

Member






---
Permissions in this forum:
You
cannot
reply to topics in this forum