It has taken me a year to get the tree to this stage.  Please share your honest opinions.  I'm thinking of cutting the far left side about an inch farther towards the trunk because the branch there is pointing straight towards me and it doesn't look right.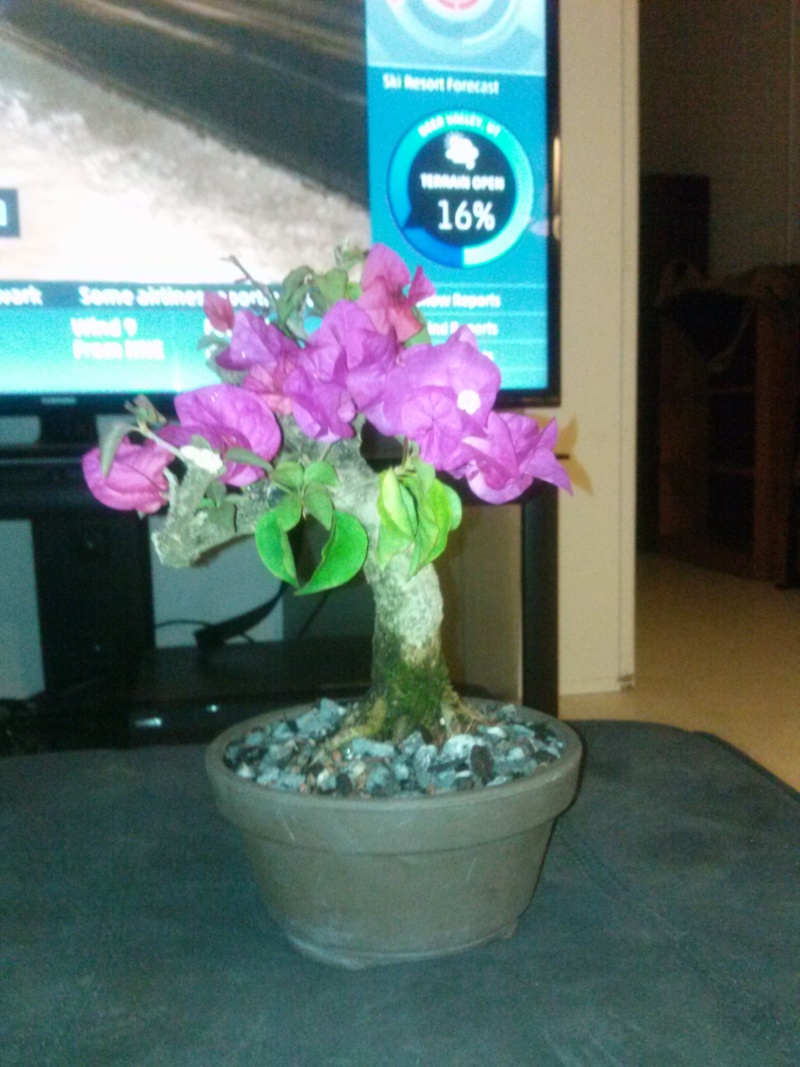 I like the trunk, but I agree that branch doesn't look right. You might even want to cut that branch off and start fresh, but I would wait for someone else to chime in about that.
I dont mean the entire branch thats on the left. I put a black box around the branch I'm referring to and put 2 red lines where I think I should cut it.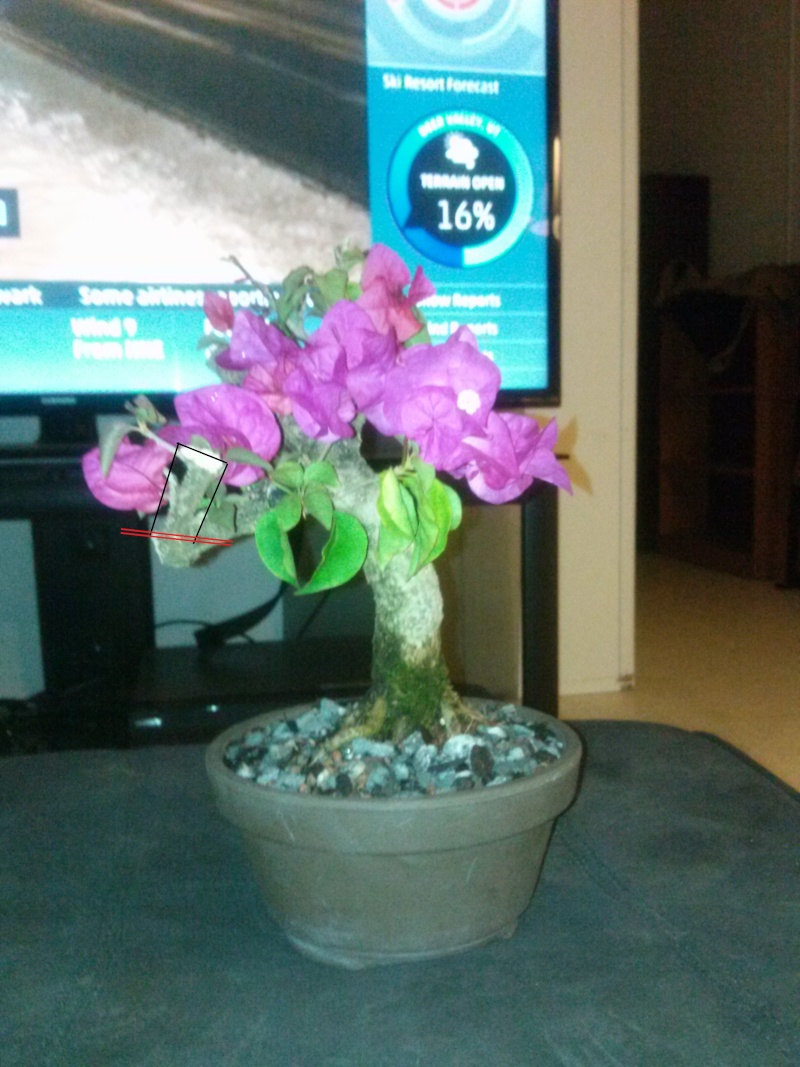 That upward-facing stub does seem out of sorts compared to the feeling of the rest of the tree. I agree with your cut. I may go so far as to seriously reduce the primary branch that the secondary (to be cut off) is growing from. These things bud back pretty well, and if you are using Bougain fertilizer, I would do it and not look back.

lordy

Member





Sadly, most of the branches that make up the foliage pad are shooting off the primary branch. =|
well then, just keep growing the new stuff to cover that log of a branch. Hide it. And if you dont use Bougain, you should be. That stuff is pure gold in my opinion.

lordy

Member





This is my first bougainvillea and I'm not familiar with Bougain. I will look into it though. Anything to better my trees. xD
google it. For proof, look at my thread on bonsainut.com in the fertilizer forum. I think the thread is called Bougain: too much or too little? or something to that effect. I plan to take my 4th month progression photo since starting Bougain. You may be surprised.

lordy

Member





Oh I believe you, Lordy... I did some research and the general census is that it works! xD
---
Permissions in this forum:
You
cannot
reply to topics in this forum