A friend has just given me a piece of stone that was cut from a large piece.
It has a wonderful texture and i was wondering what type of stone it was.
It was collected from the shore of the river Dart in S.W.England.
The original stone looks like a piece of wood.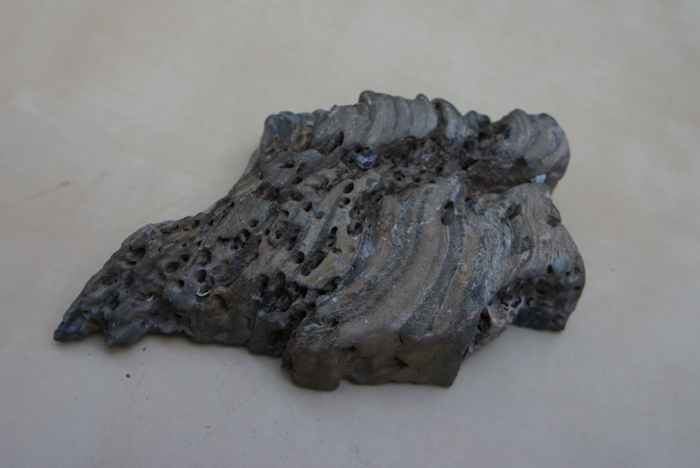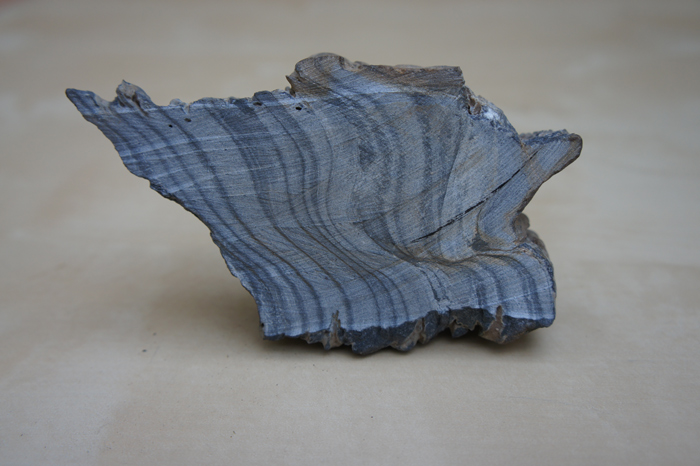 I would be interested to find out what type of stone it could be.
certainly does look like a piece of petrified wood. Not sure under what circumstances it could be displayed like in a toko or with bonsai. The flat base should make it relatively easy to adapt it to a daiza or suiban.

dick benbow

Member





I too would agree petrified wood, because of the growth looking like rings,
and you mention that original stone look like a piece of wood,
but only safe guess, so proper ID left to the experts...
I would however like to suggest a little refinement for your stone,
Yes in a suidan or daiza would be good, but maybe other choice's as well.
Here's what I see and with a little work could multiply usefulness.
stonener
*i c*
baby bird in nest asking to be fed                                                                                      
large fish in wave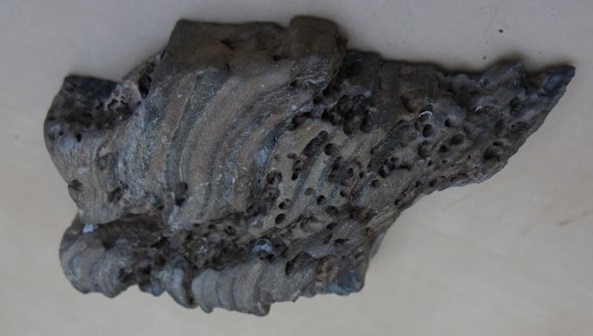 big nosed, long whiskers with hairy eyebrows mythical creature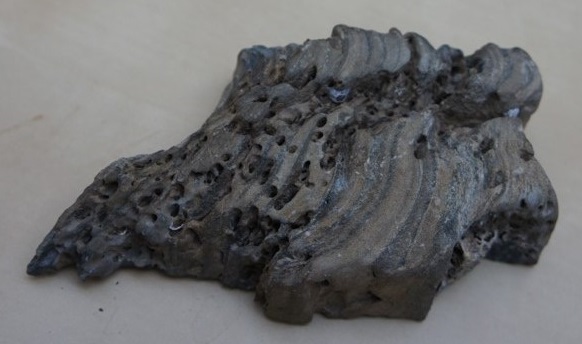 since the stone is already cut! you lose nothing buy enhancing it a little.
use a diamond dremel grinding bit to just barely remove and soften sharp cut edges.
The large cut back surface can also be worked to soften the cut, try making it look 3D,
cave lower, leaving higher areas, then steel wool only the back, do not polish any where.
believe me you would not be the first, has been done historically by every culture,
they just won't admit to it ...
Your stone could still be an Island Doha in a daiza or suiban but also a figure stone,
with three other daiza's and many more uses, Only fun friendly advise give as an expert on nothing...
Hello Peter E. ,
               and My Friends Members IBC Forum ,
  Actually I do not think it is wood - fossil , I see it as the class " sedimentary rocks " ... are metamorphosed ( metamorphic rocks )
( Please you know I am not so sure !!! )
Sincerely ,
Hưng - Trần .
stoner,
thanks for the reply.
I will think about making a daiza for this one, and softening the edges a little.
I did see the bird but not the others.

Hu'ng-Tran, I will do some research on this and get back to you.
I'm pretty sure what you have is a specimen of basalt lava flow. It does seem almost improbable, but as Sherlock Holmes said when you eliminate all the obvious, what remains is the
answer. If you check google images, you'll see images that are unmistakable.
This most defiantly is NOT petrified wood. Living in minnesota, our state stone is the agate,i.e.which is a type of petrified wood. We even have a town in Minnesota that has an annual agate day each year. Again, if you go to "google" & search " basalt lava flow in England" you"ll see images of your original stone. How it got to the area in which it was collected is any ones guess.


---
Permissions in this forum:
You
cannot
reply to topics in this forum