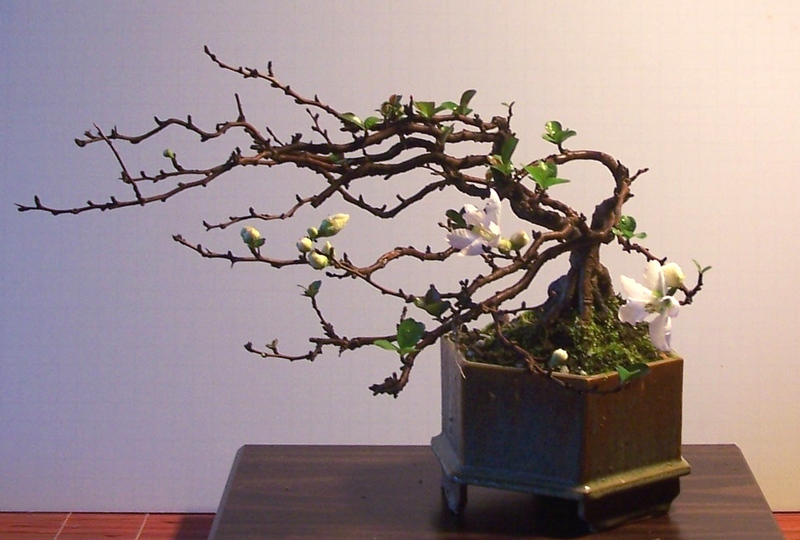 _________________
Jim Lewis - lewisjk@windstream.net - Western NC - People, when Columbus discovered this country, it was plumb full of nuts and berries. And I'm right here to tell you the berries are just about all gone. Uncle Dave Macon, old-time country musician

JimLewis

Member





We're expecting our first frost to nite. We'll see. These flowers are usually tough
_________________
Jim Lewis - lewisjk@windstream.net - Western NC - People, when Columbus discovered this country, it was plumb full of nuts and berries. And I'm right here to tell you the berries are just about all gone. Uncle Dave Macon, old-time country musician

JimLewis

Member





I have a small contorta stock plant that is blooming also. I just transplanted it early September and roots are already growing out of the bottom of the container. Pics tonight.
That crab that I posted a pic of would be covered in blooms right now, but when they first started popping out, I started pinching them off. I hope this isn't a bad sign. I left the last few, figured it's not that much energy. We had our first freeze last night.

I have a small "Crimson and Gold" Quince that started to bloom last month. I also have a Witch Hazel, Hamamelis, which is in full bloom now. And a Pyracantha that has a couple of bloom clusters. Jim, your tree looks like Spring


Todd Ellis

Member





That's a very confused tree. Perhaps you can send it on vacation to a friend in Africa, South America or Australia.
All of mine are blooming too...

(australia here for those that missed it

)
Seriously though, I also noticed a few things flowering when they shouldn't be, but I'd just put it down to the weird weather we've had. Out of place warm days when it should be cold, and vice-versa

---
Permissions in this forum:
You
cannot
reply to topics in this forum