Hi,
This is my first attempt at styling a Rocky Mountain juniper and my 2nd juniper overall. I would appreciate any feedback anyone has. I am thinking about removing the long jin on the left side of the tree.
Thanks,
Mike
Front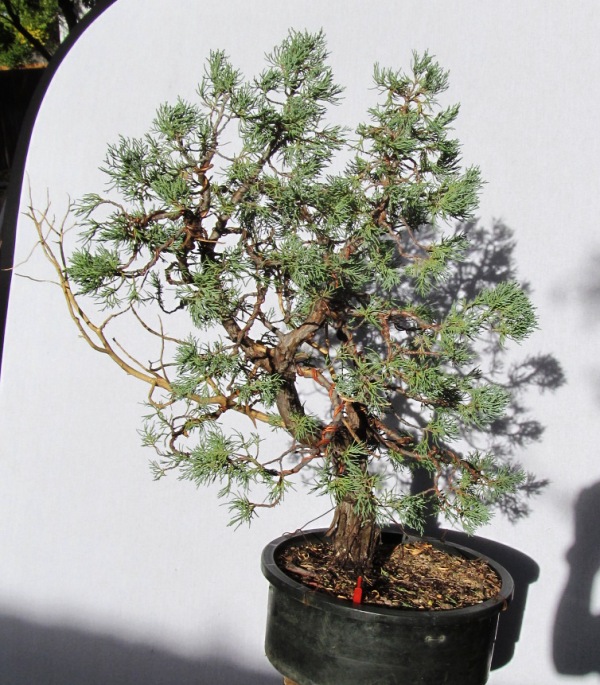 Left side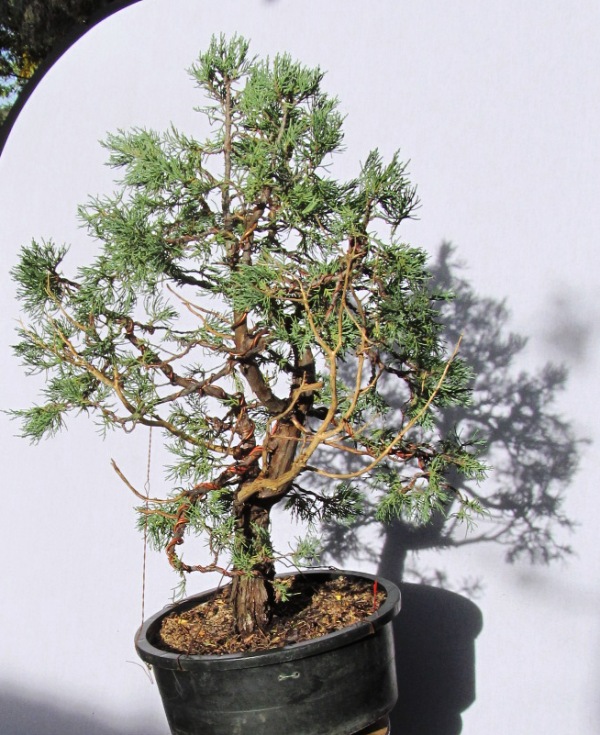 Right side
Back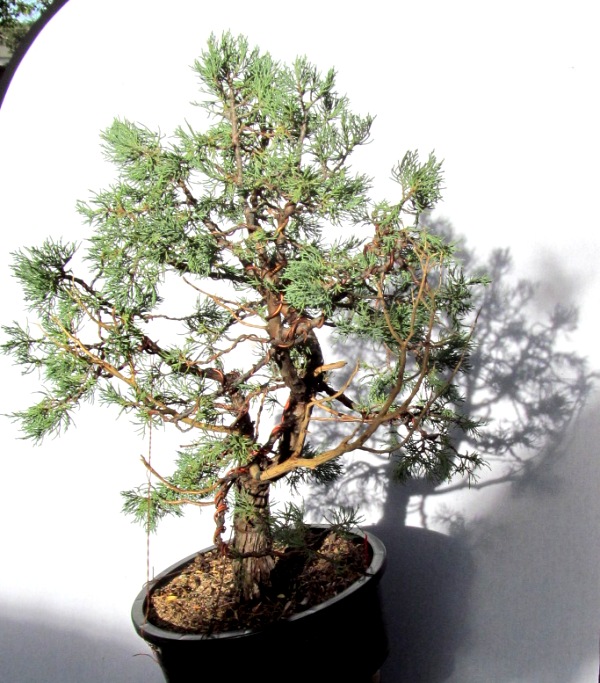 Lost2301

Member





Mike this has some interesting possibilities. As we consider our response, perhaps you could tell us what style(s) you see and your preference.

DougB

Member





I would definitely remove (or at least shorten) it.

Working from a 2-D image, pic 3 is your front.
_________________
Jim Lewis - lewisjk@windstream.net - Western NC - People, when Columbus discovered this country, it was plumb full of nuts and berries. And I'm right here to tell you the berries are just about all gone. Uncle Dave Macon, old-time country musician

JimLewis

Member





Hi Doug and Jim,

Thank you for your responses. I don't have a particular style in mind. This tree for some reason started growing straight up and then a side branch took over as the main trunk. The new branch/trunk grew in the shape of a curve over the old trunk. A second branch did the same thing to the new trunk. The original trunk continued to grow but was really skinny compared to the other 2 larger trunks now. So I decided to try to use this movement in the design.

There is a cottonwood tree growing along a creek near my house that lost its main trunk and a branch has grown out from the side and over the old trunk. The tree is massive and one of my favorites. I cannot seem to post a photo now of the cottonwood tree for some reason.

I jinned the long branch just in case I needed it. Right now I am leaning on shortening it as Jim suggested.

I am not this tree has a style other then natural.

Mike

Lost2301

Member





---
Permissions in this forum:
You
cannot
reply to topics in this forum