From the very start of my bonsai journey I have been obsessed with big trees & imho the penultimate is Wisteria, in 1991 I came across W. floribunda 'Violacea Plena'(Double Dragon) in my local nursery, I had access to lots of mature W. sinensis for collecting but here was something worth starting from scratch and knowing from the outset this was going to take a lifetime getting there made it easy to plant in my parents front garden with a Cedar to grow thru. I had an image of a tall elegant dancer dressed in purple lace in my head so pruned appropriately over the intervening years, this pic from its spring trim of 2005.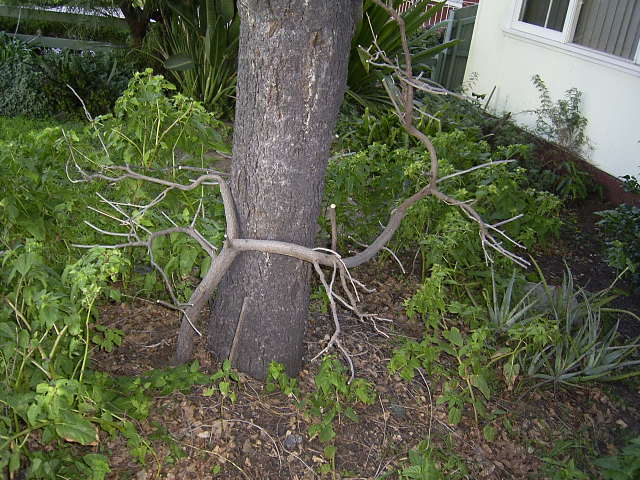 Dug and potted in 2010.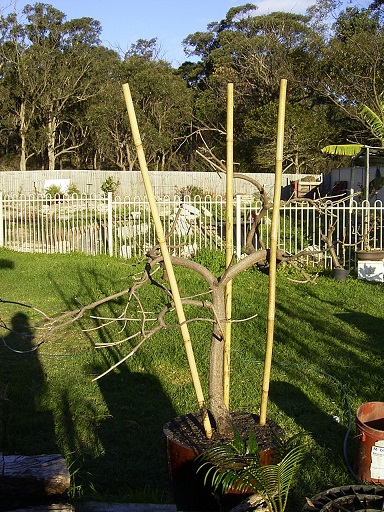 By late spring 2010 it became clear far more growth was needed to provide a trunk with enough substance to physically hold the tree upright. In 2011 it was planted back in the ground, staked & once growing strongly a series of bends started to bring it back into line with the original image, here with the last of is fall colour.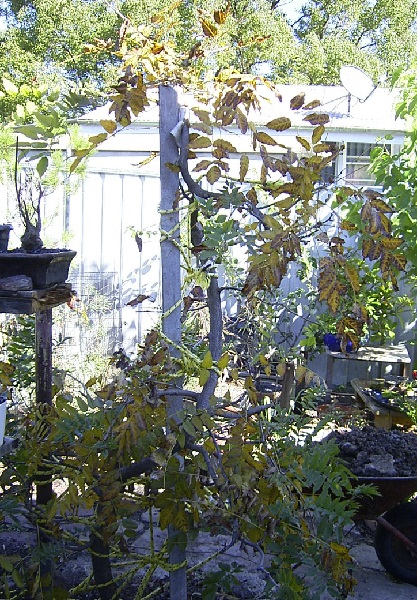 Spring 2012 it was dug & the lowest bend increased.
By late spring the new growth was again weighing down the top half & the decision was made to go all out to shrink this tree to a point where it couldn't drop any further. The heavy first branch was also layered off during the growing season & these are as it was before the ties came off this spring. Front on...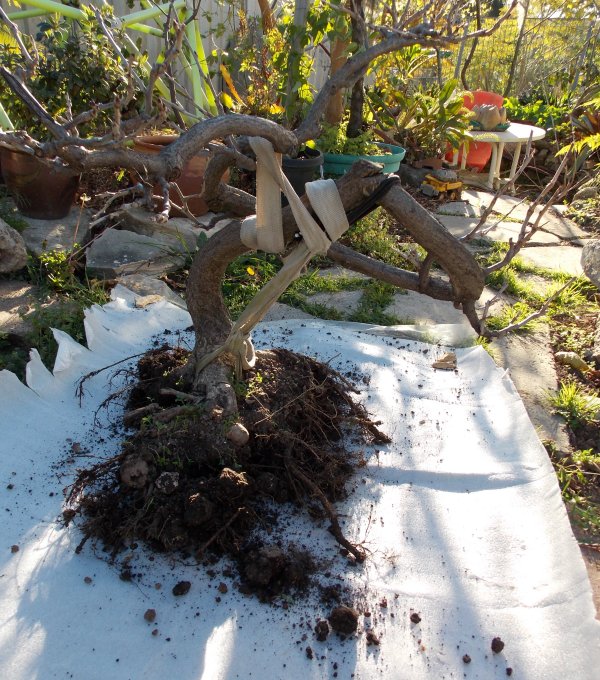 Overhead...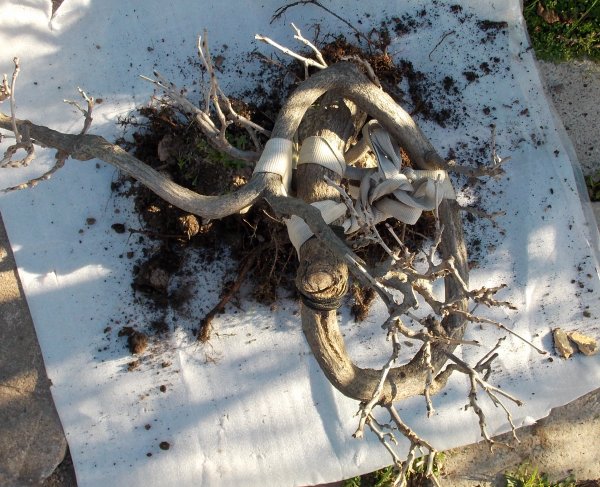 The lowest branches on the curve to right & back were loosing vigour so this spring it was back into a big pot and untied, the bends have relaxed a bit but it will be given a year off & tightened up next year.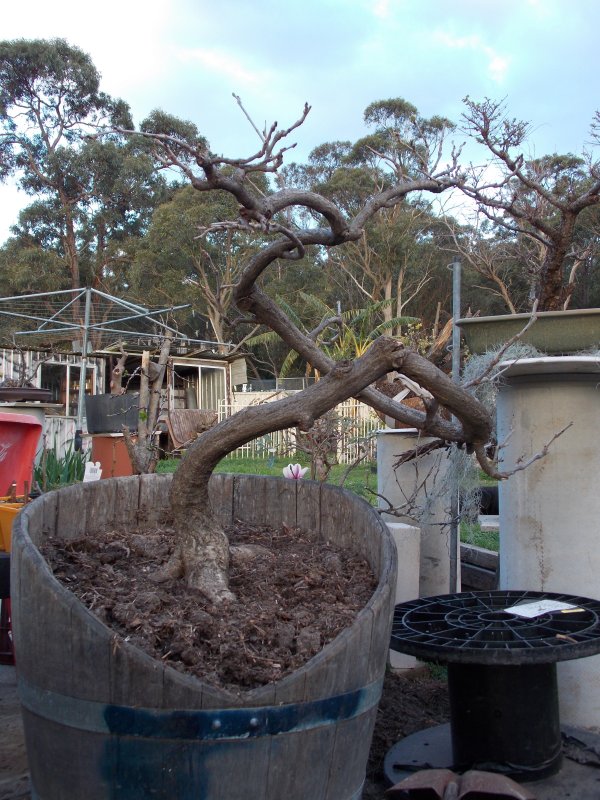 It is already back in full leaf and its nice to see the weakened branches shot strongly with the northern aspect they have been given, a few years will recover what was lost but it's good to know I haven't lost these foundation branches completely. I look forward to the next 20yrs and maybe even a bonsai pot for her.
Thanks for reading,
Matt
Elegant.
What does she look like with flowers?
Memories of Firenze.
Thanks for taking the time to show.
Khaimraj

Khaimraj Seepersad

Member





Khaimraj,
Thankyou for the kind words, it had none this spring tho given the heavy winter pruning I most likely cut the buds off. Plenty of time for them yet, this tree still has years of growing to do & they will come when it is ready, rest assured I will post a pic for you in all its glory when the day comes, till then, here's a pic of a couple racemes it gave last year.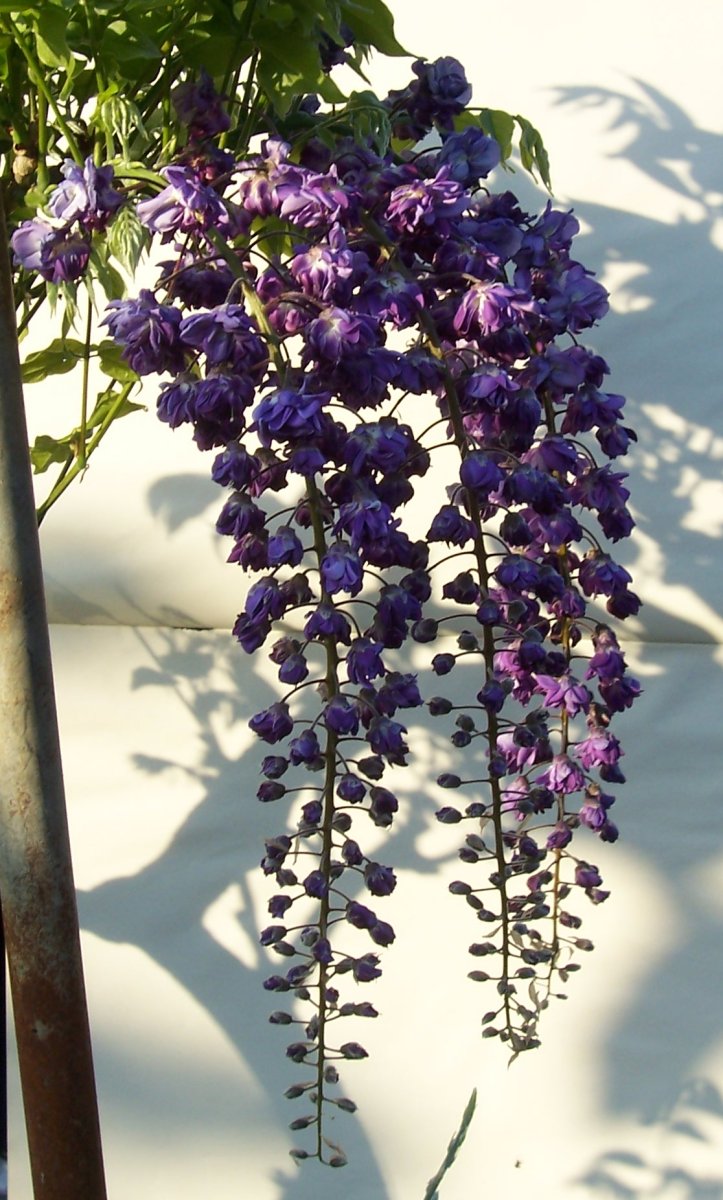 Matt

Khaimraj Seepersad

Member






---
Permissions in this forum:
You
cannot
reply to topics in this forum