This is a benjamina I cut back about one year ago. I didn't do anything to it except repot it this summer.
Unfortunately it never backbudded where I made the cut. It was outside all summer.
As you can see in the second pic (not as visible as in person), there seems to be a discolouration on my trunk. From the top to about where the branches are growing the trunk has gotten much more pale than the bottom of the tree, and the area where I made the cut now has black spotting (this was not there until I put it out this summer). Is it fungus? Could my trunk be dead from the branches up?
Any advice would be appreciated. Thanks!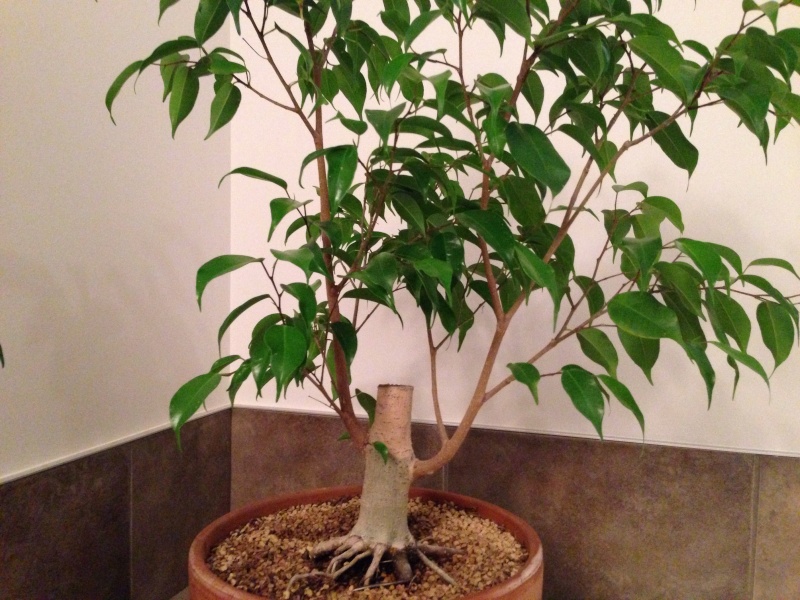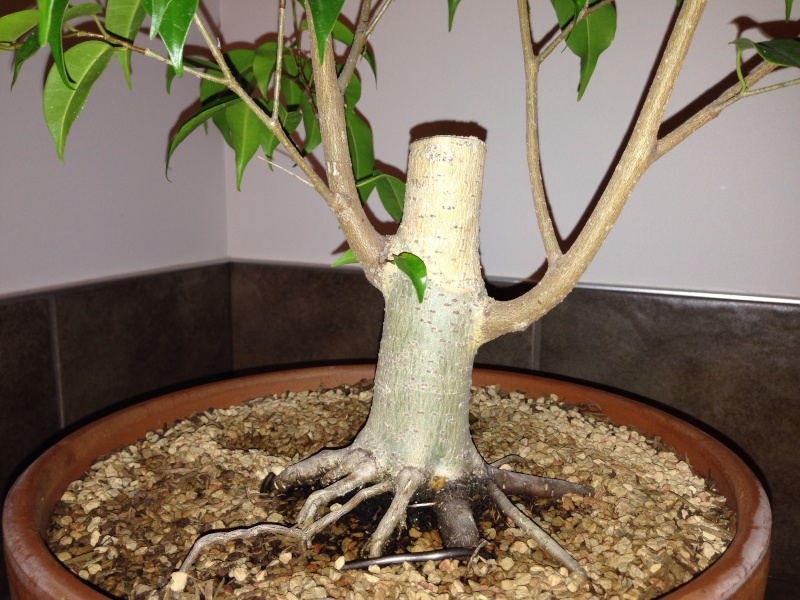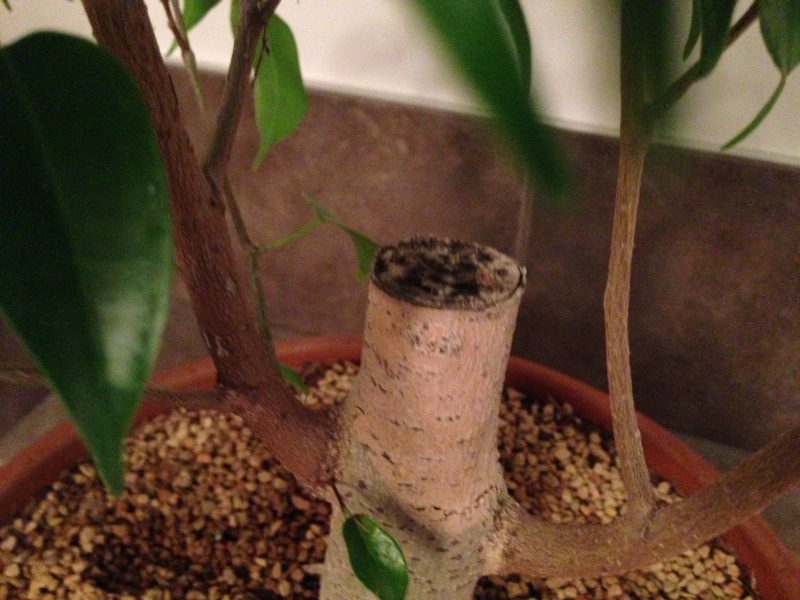 That discoloration is dead wood. You need to cut and llet the tree seal the wound. No sealant needed there as they heal pretty well on their own. Benjaminas are know for not backbudding much as the Tiger bark. If it was my tree I will select one of the 2 branches left and will work with that. That way you can avoid a reverse taper there.
Do you think it's dead down to the branches?

What can I do differently when cutting it this time so that it heals properly?
Branches seem healthy, they are that color when new. You need to do the cut on an angle if possible. At this point, just cut and the tree will create a "lip" aroung the cut when it starts to seal. I will work with the left side of the tree and will eliminate the rest. There you will have your angle for the cut so water won't stay there. You should get a nice shohin there with time.

---
Permissions in this forum:
You
cannot
reply to topics in this forum