On my recent travel dahn sarf to the land of monkeys - Messrs Stone and Bonsai - I was introduced to the rather splendid Peter Curd who managed to get money out of this Scot in exchange for these two grapevines. I have a few thoughts of my own (it happens occasionally!) but I would welcome other people's suggestions for progressing them. Any general care advice is also welcome. Having had some success with growing grapes up here I know hardiness will be an issue. It is my plan to keep them in a bubble-wrap insulated but otherwise unheated glasshouse pretty much from mid-October through to late Spring. Although it's not unheard of, we seldom dip below about -6C here, and over the last few winters I'd say we've only had about 8 or 10 frosty nights, precious few of them consecutive. We have little or no snow. Anyway, here they are - they are both about 10-12" height:
I think it's crying out for a semi-cascade.
or perhaps even more of a "hing"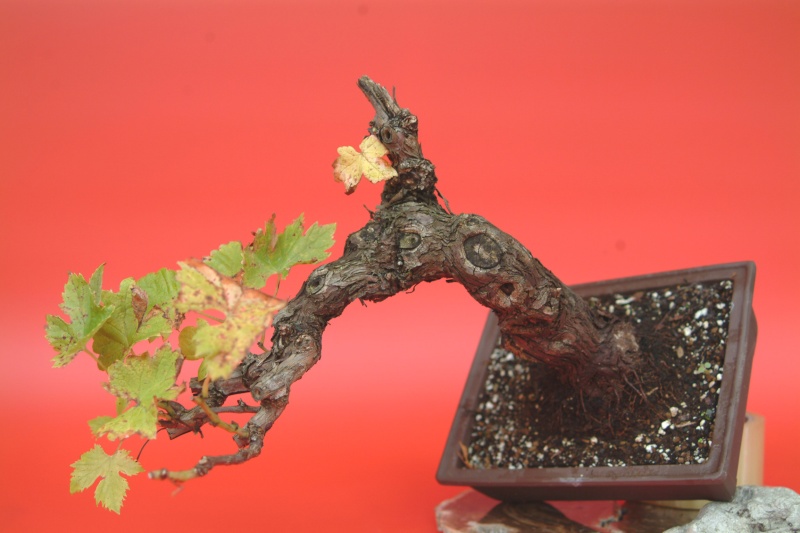 I'll carve out the branch scars as well to add a bit of interest to the trunks.
But what about this one?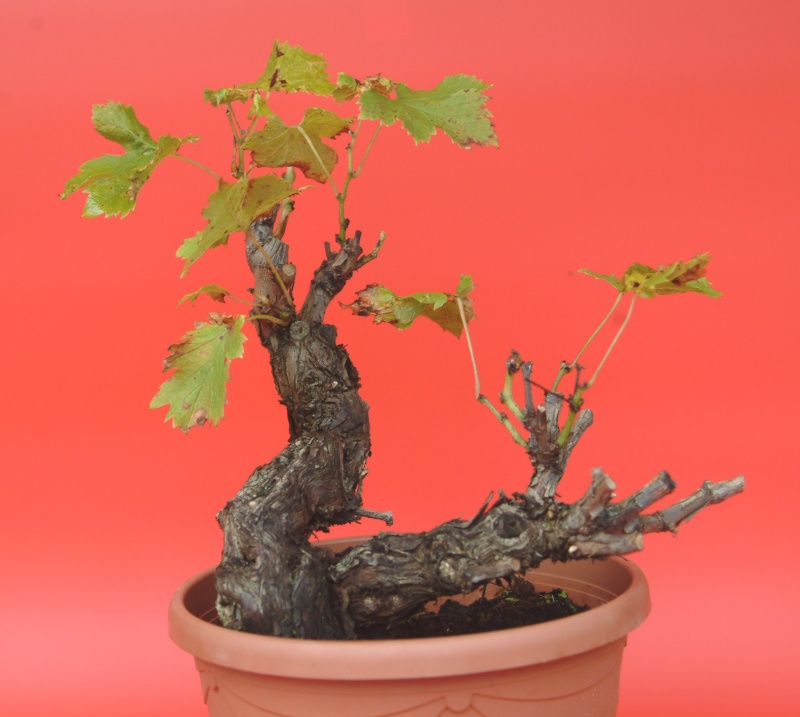 I personally think this is a better front as the nebari is better from this side. (NB it is at an angle for no other reason than my complete inability to take a straight photo)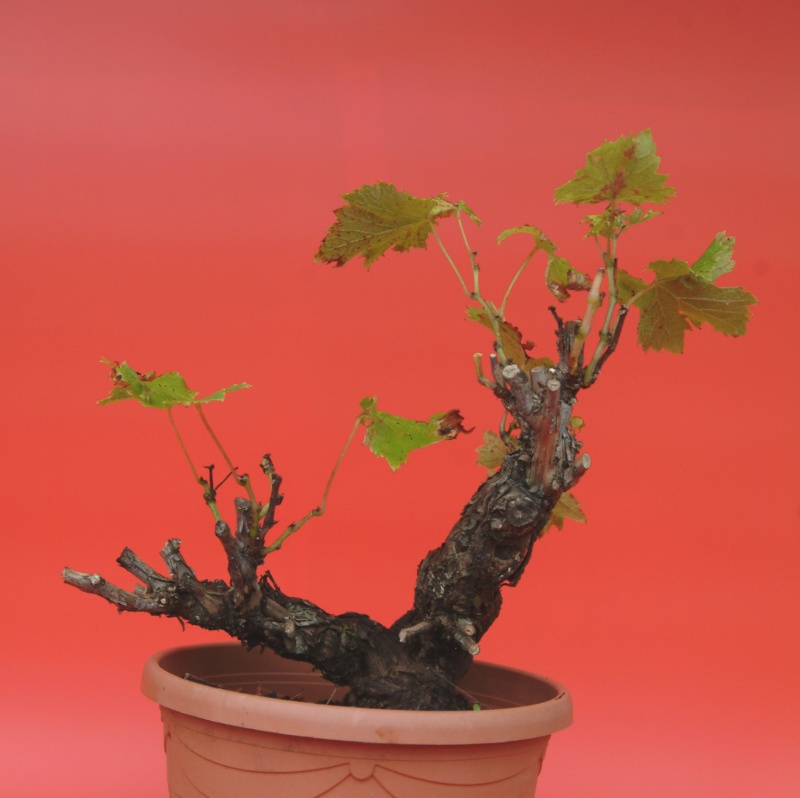 Nebari from this side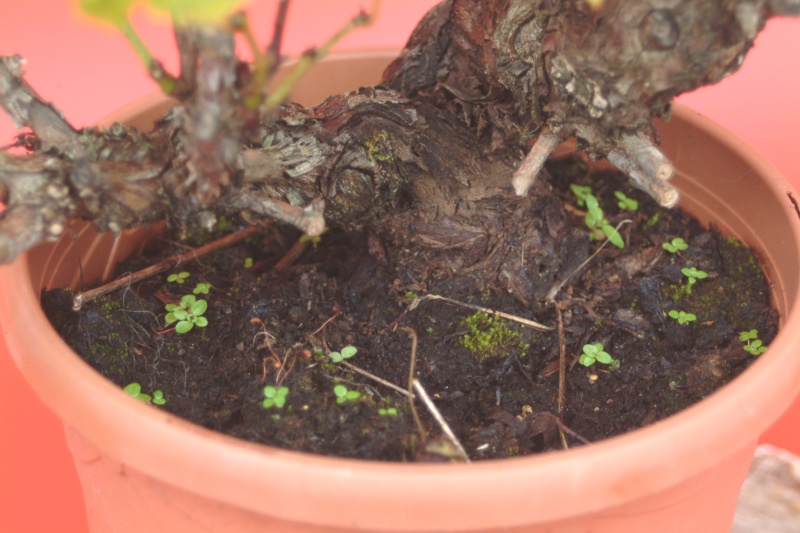 Any suggestions?

fiona

Member






bobby little

Member





They should survive your winter fine. My Grandfather's vine survived for about 50 years in an unheated glasshouse here and that included one winter in the 1960's when there was about 10 feet of snow and several other very harsh and frosty winters. Much colder than we get regularly now.

Mmm, semi-cacscade grape. Wouldn't it fall over if it ever fruited?

_________________
"It is not the strongest of the species that survives, nor the most intelligent. It is the one that is the most adaptable to change." - Charles Darwin.

Kev Bailey

Admin





If anyone is likely to be falling over after the fruit has appeared and been subsequently processed, my vote goes to Fiona!

Harleyrider

Member





They look quite promising Fiona. I had a couple of cuttings from a Don Ziemann from California several years ago. I believe it was a Zinfandel. Started out as just small stumps with no roots or branches...unfortunately the one that seemingly did the best, pictured below, died a couple of years ago...I'll blame it on the winter but I really don't know for sure.
Equally unfortunately, Don's website is down and I can't find another for him...he did have some good care tips on his site. He was an infrequent visitor to the old IBC.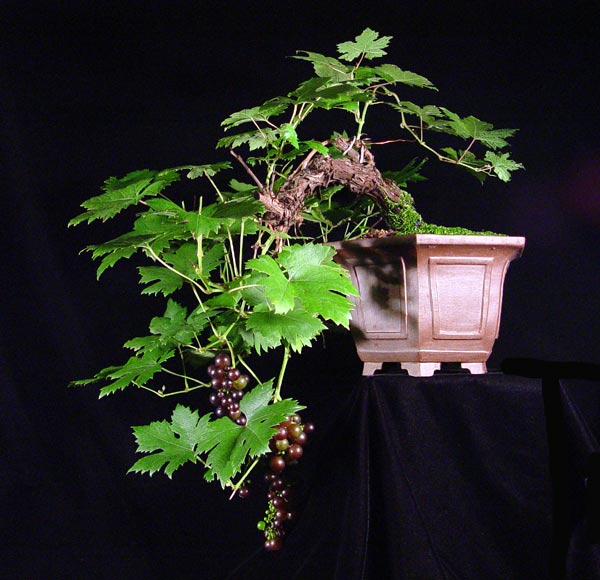 _________________
"Eschew obfuscation"

John Quinn

Member





Do I remember that picture from the old site - it looks familiar? It's also pretty much what I have in mind for the first one of mine. They are actually quite similar in shape when you look at them.
Don't know if I'll be able to get mine to hover in mid-air like yours though!

Still looking for suggestions for the second one, you guys out there.

fiona

Member





Don't know if I'll be able to get mine to hover in mid-air like yours though!
You'd be surprised what can be done with a bit of black velvet!


_________________
"Eschew obfuscation"

John Quinn

Member





Move over Harry Potter, the Mighty Quinn has arrived at Hogwarts.

fiona

Member






---
Permissions in this forum:
You
cannot
reply to topics in this forum