The Bonsai Society of Brevard (County, Florida) hosted a multi club picnic, auction and sale on Saturday, Sept 7th at a county park near Cocoa, Florida. Clubs members came from Ft. Pierce (Treasure Coast Bonsai) to the south, Daytona Beach and Palm Coast (Kawa Bonsai Society) to the north and Orlando Bonsai Society to the west. There was a live auction, a silent auction and lots of food. Some people even brought plants to work on during the event. A highlight of the event was a junior competition. The BSOB has a junior club that we sponsor and the young people were invited to bring a tree, style it for a timed event, and then judges awarded a prize.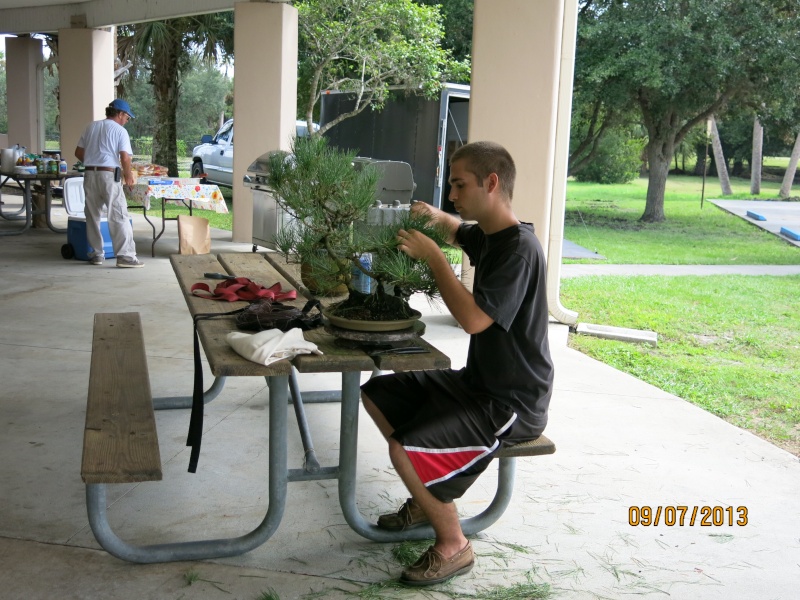 This young man was needle plucking a black pine. This was not part of the junior competition.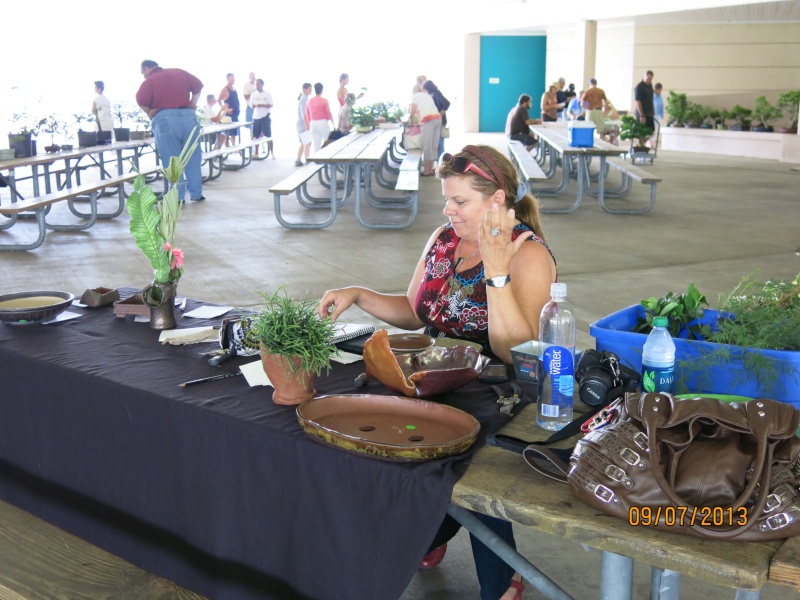 People brought  one of a kind pottery for the silent auction.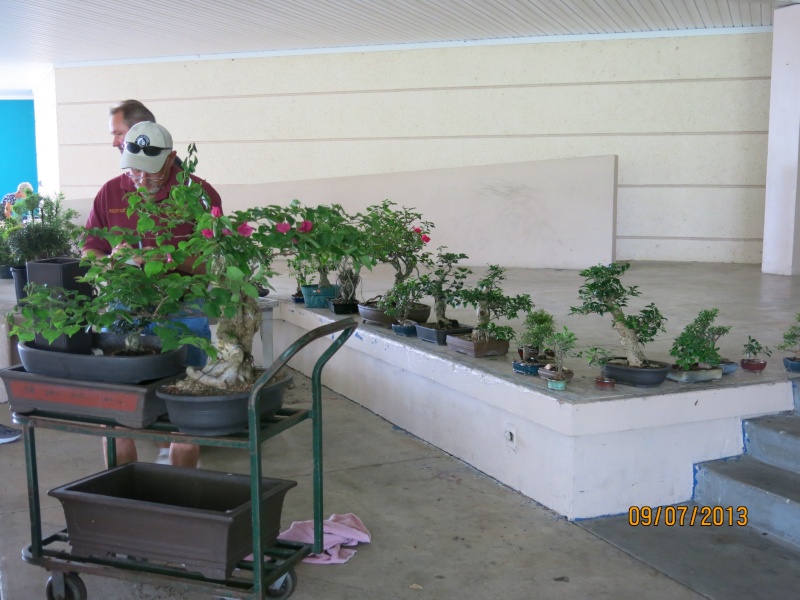 There was a lot of good plant material in the live auction, some was very raw material and some was really nice trees in proper bonsai pots.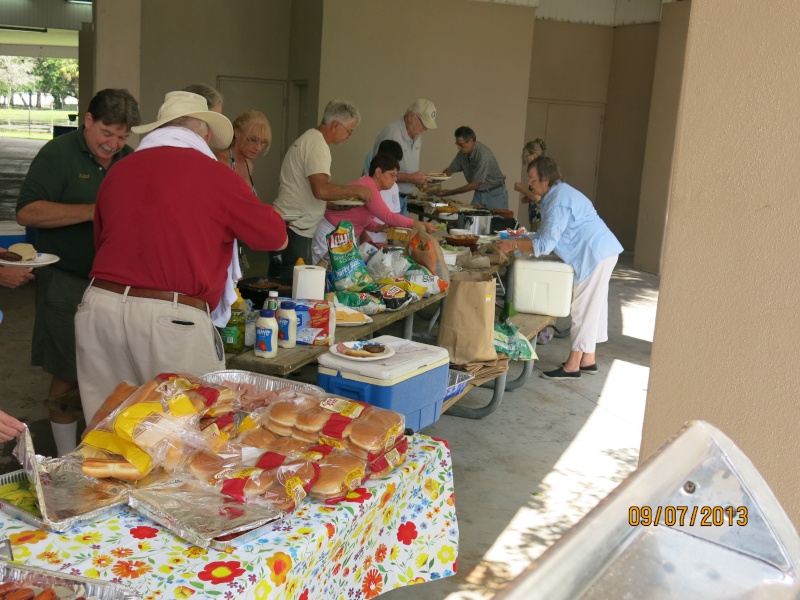 There was food, lots of food. The club supplied hotdogs and hamburgers, plates, etc, and everyone brought a "covered dish."
Kawa Bonsai Society is hosting a shohin event on Oct. 11-13 and one of their members brought some shohin trees to work on.  (This was not part of the junior competition either.)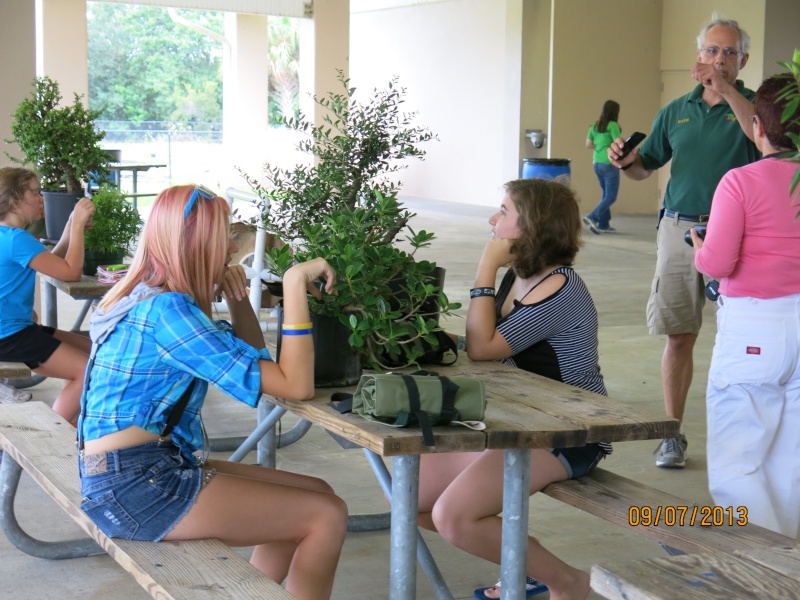 This was the junior competition, there were three girls and two boys, one of the girls won.

Billy M. Rhodes

Member






Billy M. Rhodes

Member






---
Permissions in this forum:
You
cannot
reply to topics in this forum