I've previously chronicled the progression of 6 Taxus bushes into various stages of bonsai and pre-bonsai. They were collected in 2006 from a certain hedge row and featured in the following threads:
http://ibonsaiclub.forumotion.com/t9070-progression-taxus-collected-from-a-hedge?highlight=hedge
http://ibonsaiclub.forumotion.com/t12193-progression-taxus-2-collected-from-a-hedge
http://ibonsaiclub.forumotion.com/t14146-progression-taxus-3-collected-from-a-hedge
http://ibonsaiclub.forumotion.com/t14151-progression-taxus-4-collected-from-a-hedge
http://ibonsaiclub.forumotion.com/t14152-progression-taxus-5-6-collected-from-a-hedge-combined-on-slab
The Taxus bushes featured in
this
thread were from a
second
hedge row and were collected in Spring of 2011.
There were 10 Taxus bushes in the hedge growing alongside a wheelchair ramp. They let me dig the bushes for free and I agreed to replant 2 gallon Boxwoods in their place. ( Boxwoods were on sale - cheap

   )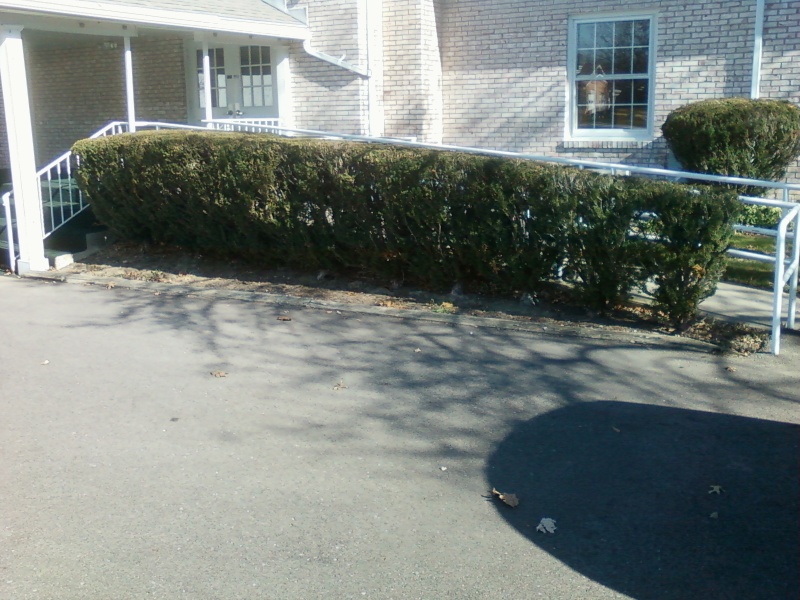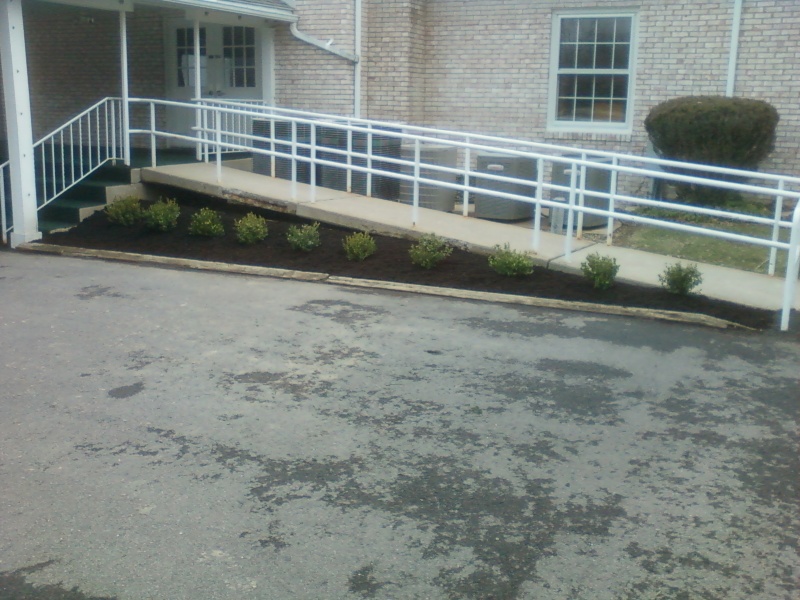 Large roots were cut off with a reciprocating saw. Clay soil removed by water jet. Main trunk/nebari areas range in diameter from 4 – 7 inches.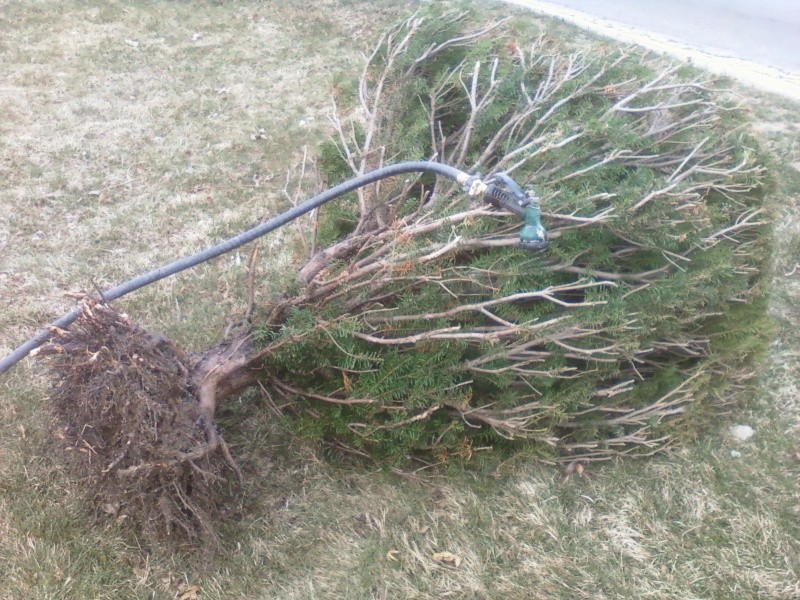 I potted the bushes into the smaller size plastic concrete mixing tubs. Drainage holes drilled in the bottom. The bushes were tied into the tubs and secured from blowing over by driving wooden stakes into the ground and tying the bushes to the stakes.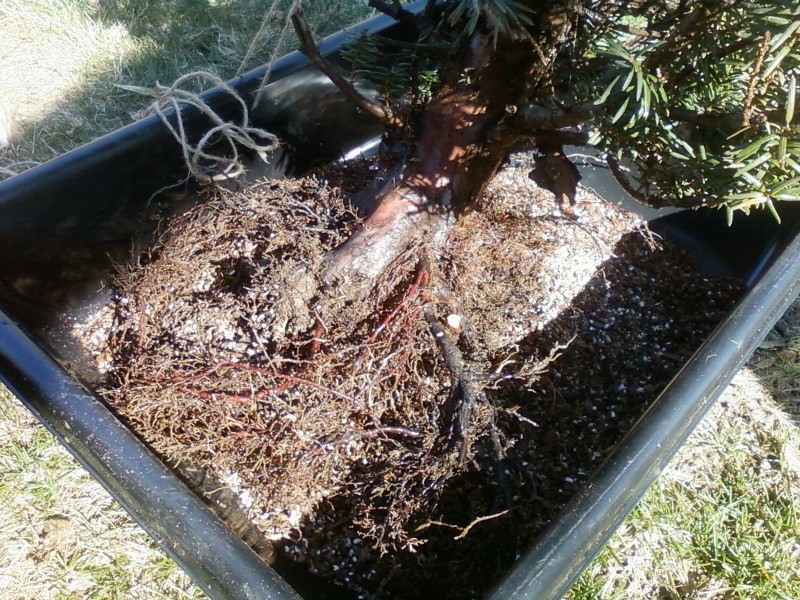 I allowed the bushes to grow freely through Spring 2013. I dug into the media and inspected the root zones and found the pots filled with fine roots. The bushes had many dormant buds lower on the trunks and branches. I knew from past experience that with the plants in a state of good vigor I would be able to cut some of the branches back in early spring before bud swell and see an explosion of growth lower on the bush. The cutback occurred spring of 2013. In the following posts, pictures will show the state of the new growth as of 9-1-13.
9 of 10 Taxus alive and thriving as of 9-1-13.
Some bushes will be ready for some initial styling next spring while others will need another year of top growth.
I'll keep you all posted as individual bushes are trained and styled in the future.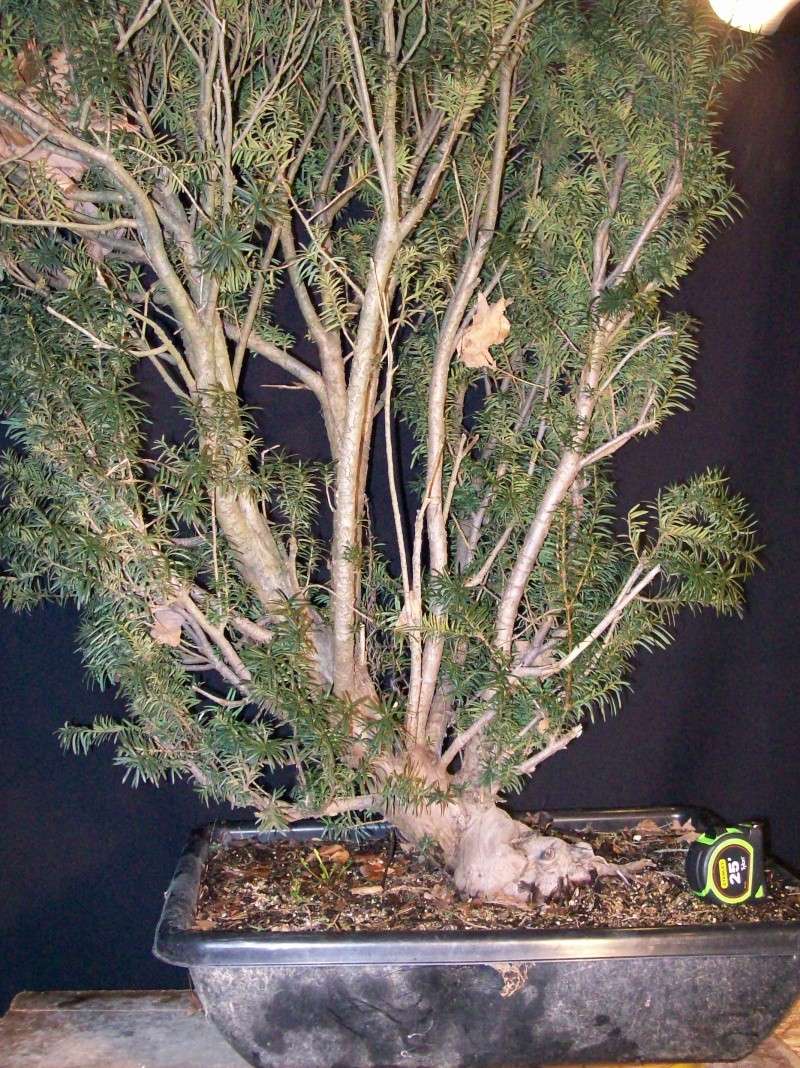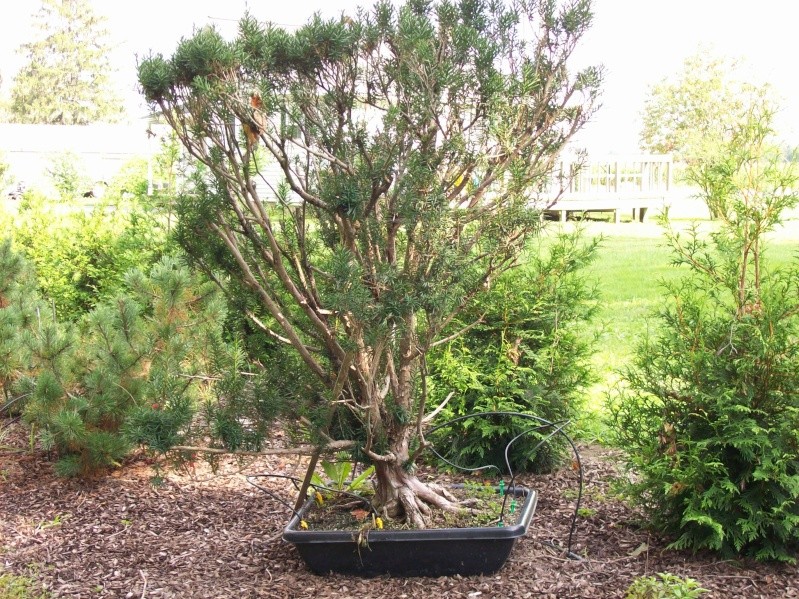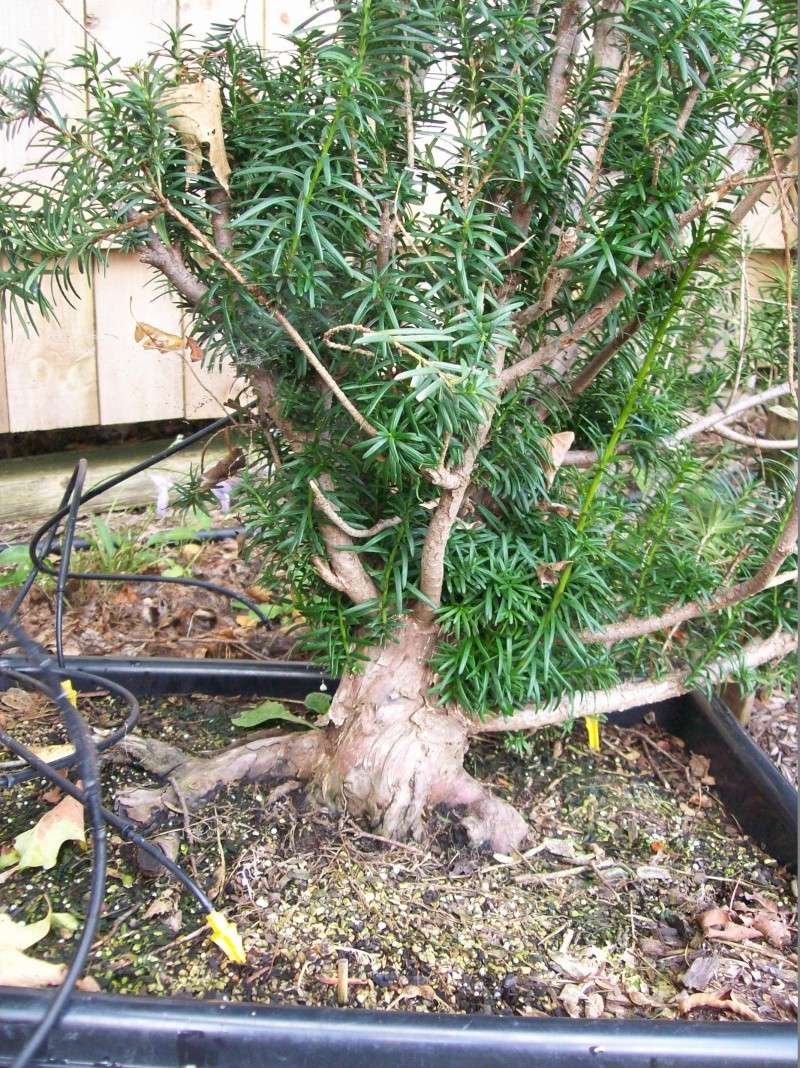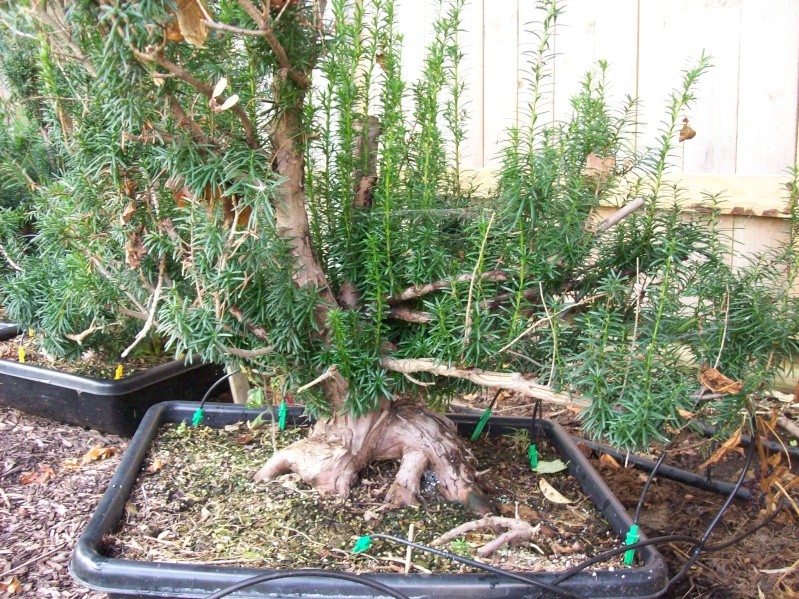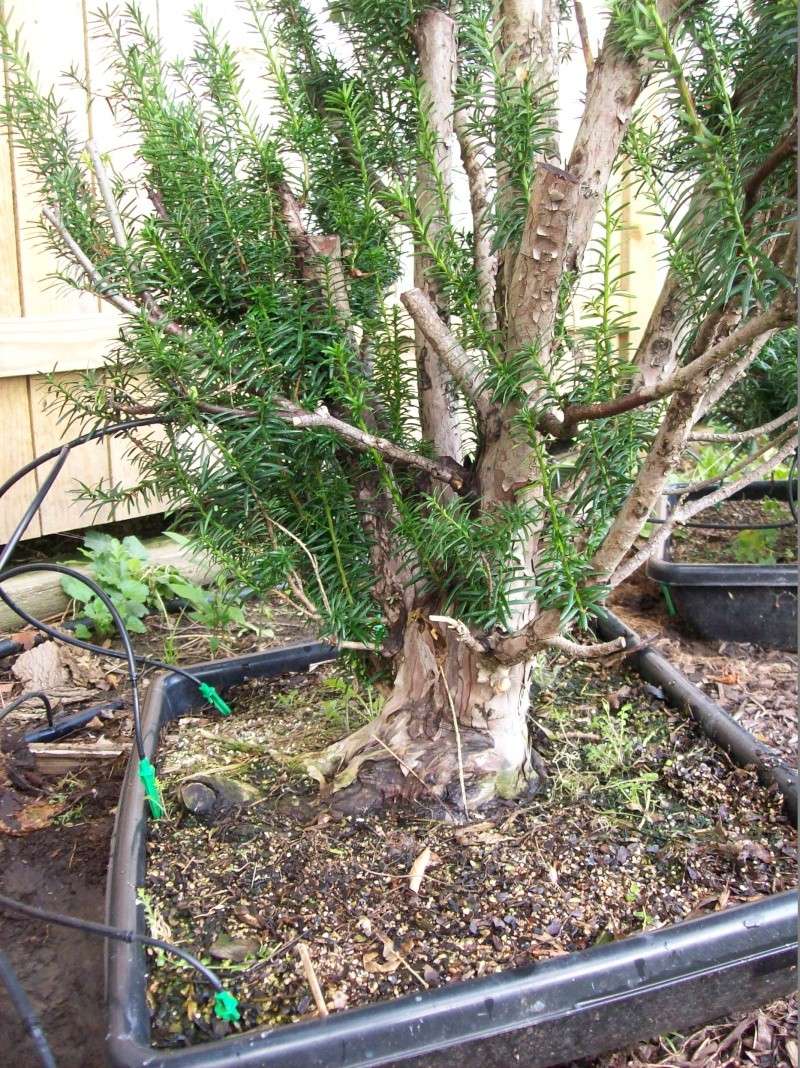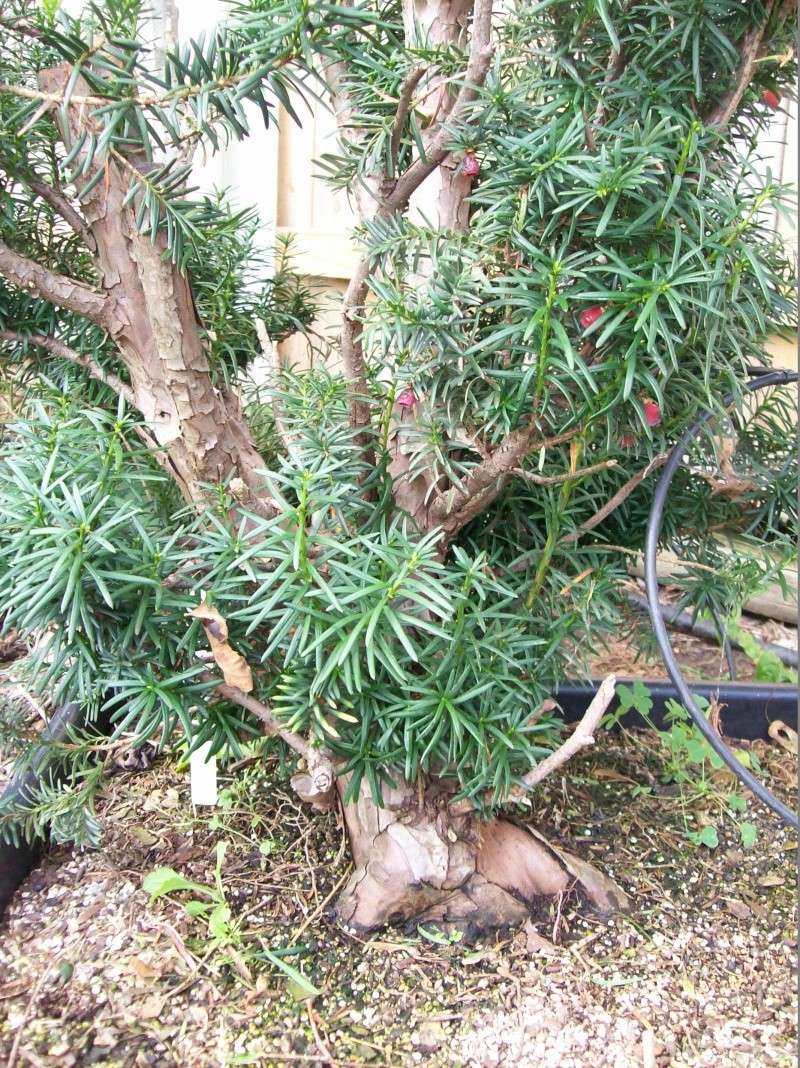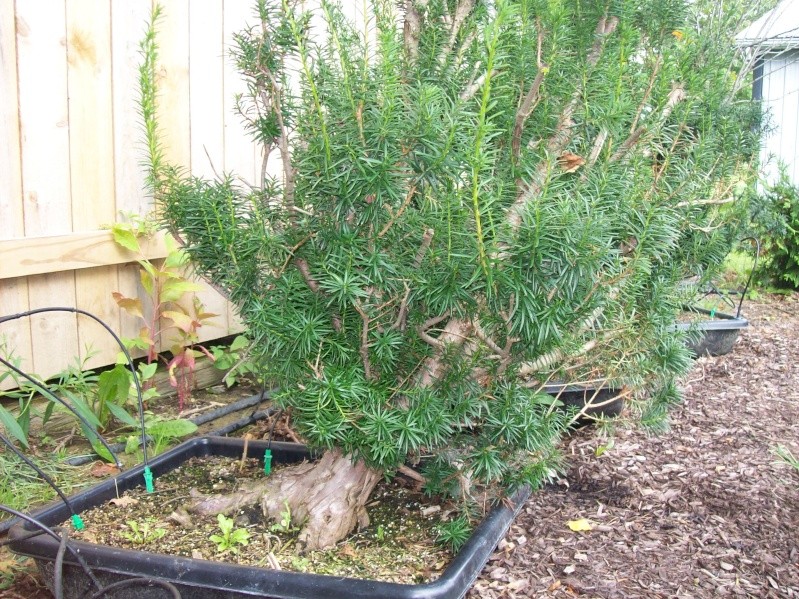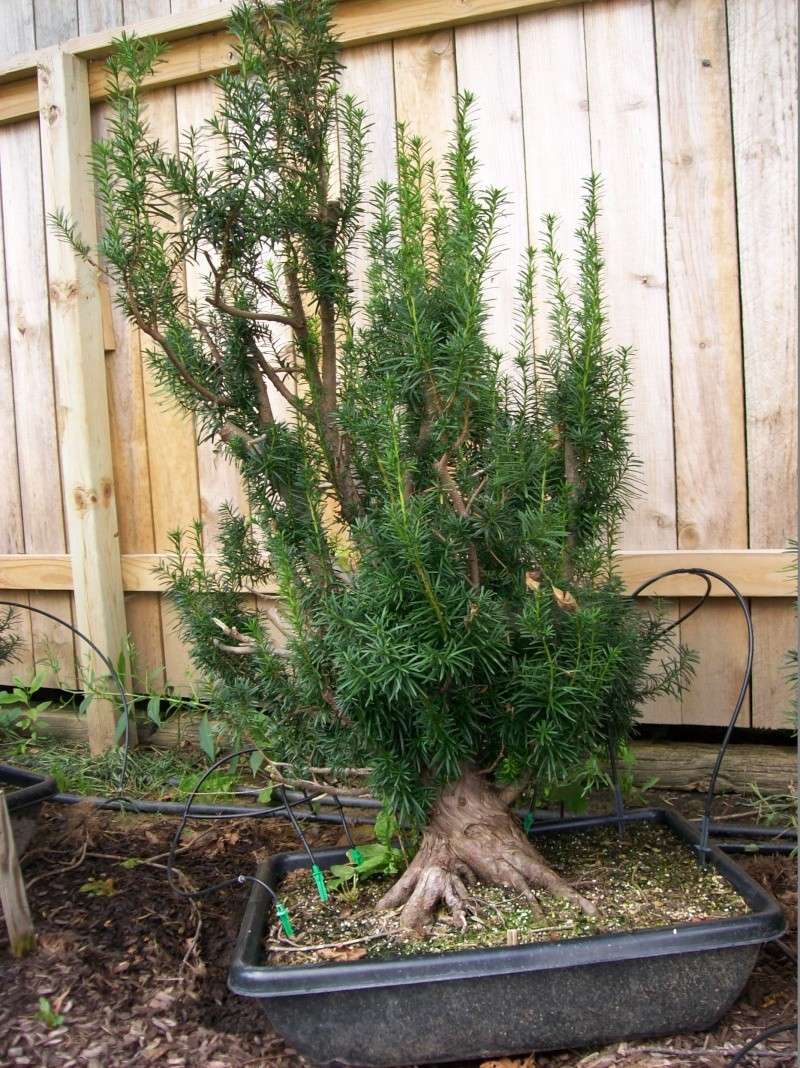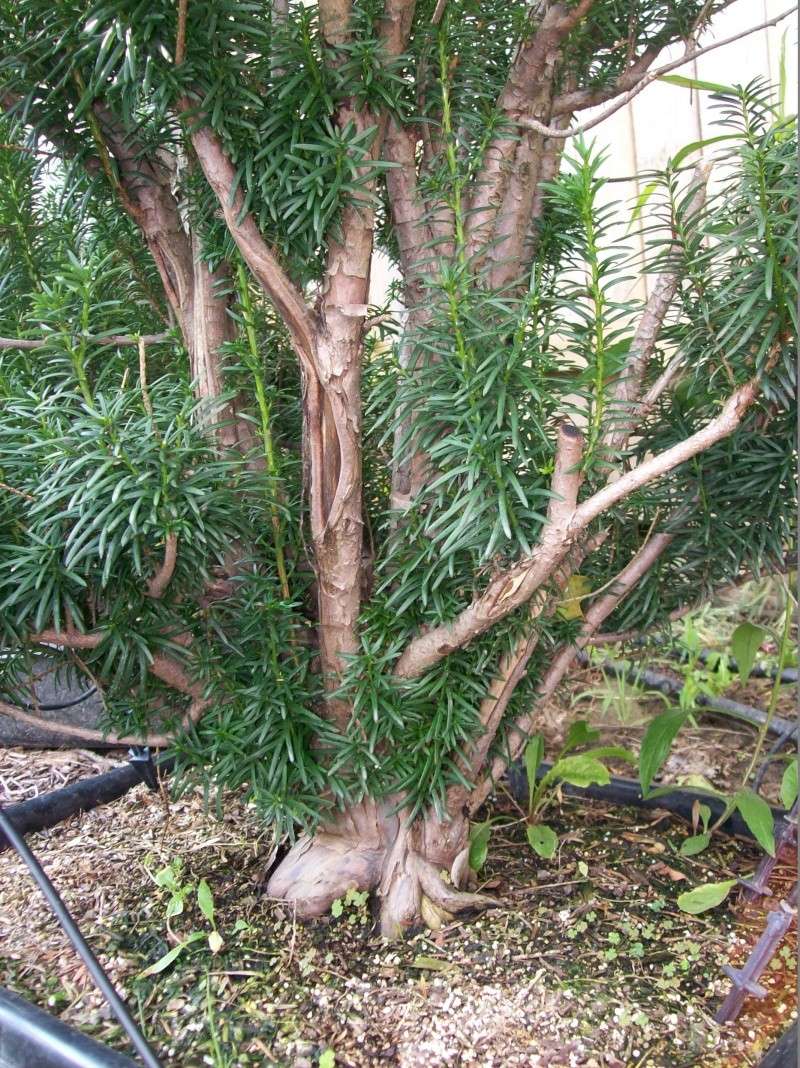 Backyard setup: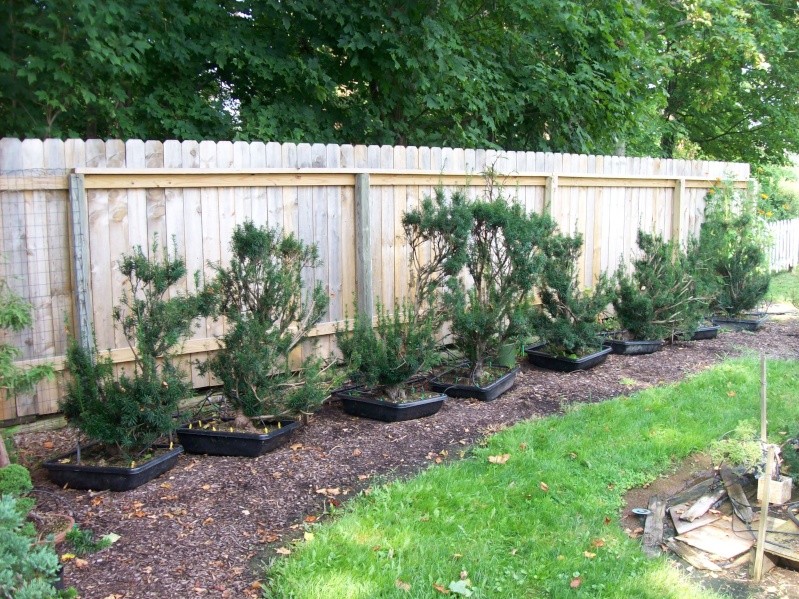 ericrobinson

Member





Well done. They should keep you busy. Keep us updated.


Lee Brindley

Member





For little work and few bucks you got great material. This puts you one step further. I love taxus. Way to go/ collect. Thanks for sharing.

yamasuri

Member





I think the trunk should be shortened initially.
Thanks for sharing! The nice collections !

Sakaki

Member






---
Permissions in this forum:
You
cannot
reply to topics in this forum