KennedyMarx

Member





I kept it under lights all through the colder months. I eventually cut extraneous branches off and narrowed it down to what I feel are the primary branches before putting it outside in the late spring. After a few weeks I decided to wire the branches. I didn't get a lot of movement in, but it helped to place them where I wanted.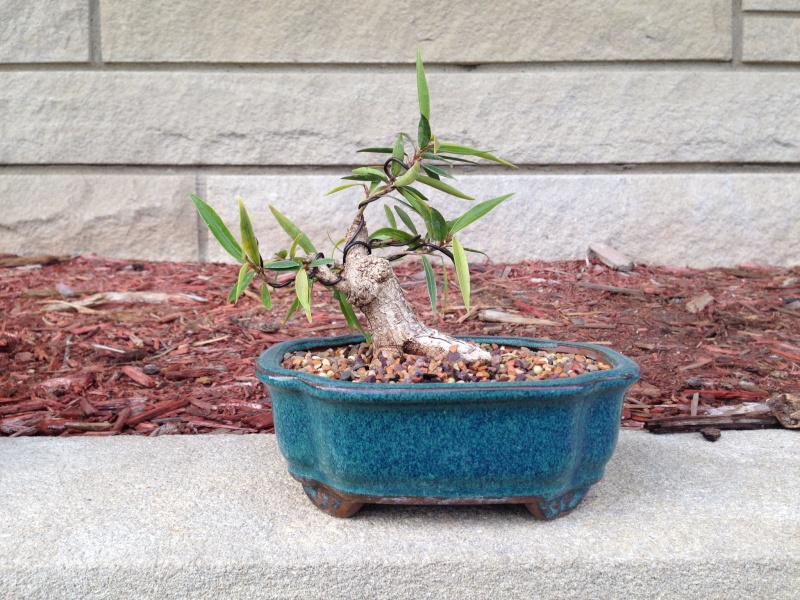 KennedyMarx

Member





I noticed some of the wire starting to cut in so I unwired the tree. Unfortunately, it was recently knocked out of the pot (always wire your trees in I have learned since). Fortunately though, being knocked out allowed me to repot with a slight forward lean that I think really helped the image of the tree.
The plan now is to let the branches grow and thicken, then start cutting back to get some secondary branching. I already have some backbudding along the primary branches, so I think I should be able to show this tree sometime next year. I know it's probably not much to some of the more experienced people here, but I'm proud of it. It's probably the furthest developed of all my trees.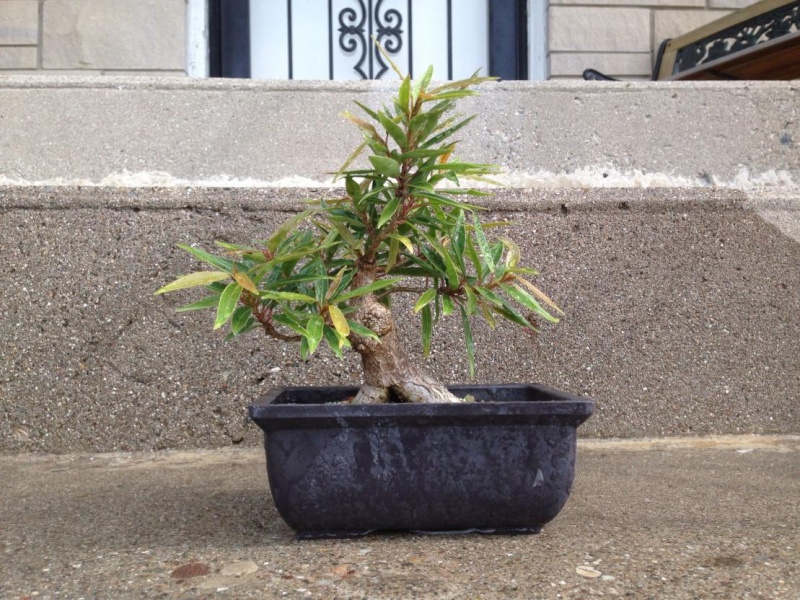 KennedyMarx

Member





The name is Ficus salicaria 'Willow Leaf.' It is a named cultivar since all the willow leaf figs in the world are clones of a single specimen that turned up in Florida around 1955.
Iris

bonsaisr

Member






---
Permissions in this forum:
You
cannot
reply to topics in this forum