I have been working with Carl Rosner, accomplsihed painter and bonsai artist regarding this container.  His guidance has proven invaluable in the creation of the "ocean" side.  The tree in the earlier picture (in 2010) appears fuller than it is now.  It has suffered some dieback during the last few years which has required some restyling.  I plan to post the entire composition at a later date.  I would be glad to provide details of the preparation if any are interested.    Tom

Tom Simonyi

Member





The container with the ocean side.  The coastline was fashioned from the smaller stone which was pulverized.  I expoxied the jagged pieces in place.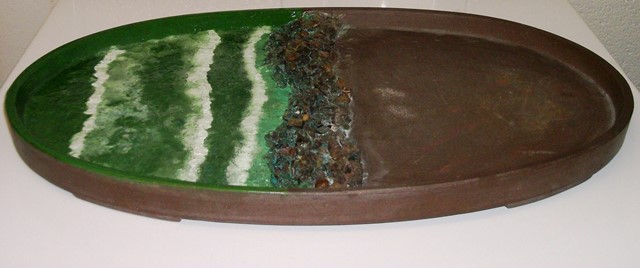 Tom Simonyi

Member





With sand added...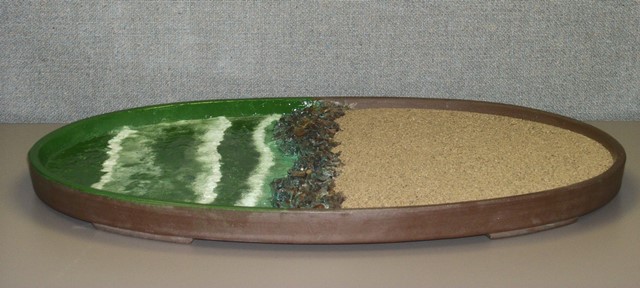 Tom Simonyi

Member





Very interesting. Looks pretty good to me, I'd like to see the composition when it is ready.
As a surfer I'll give you a thumbs up on the texture used for the water.. Very realistic for almost high tide. Nice work.

MrFancyPlants

Member





I'm ready to jump in the ocean!

Very nice work.

Todd Ellis

Member





Thanks for the compliments....I certainly take them to heart coming from swimmers/surfers


Tom Simonyi

Member





With the stone and tree in place...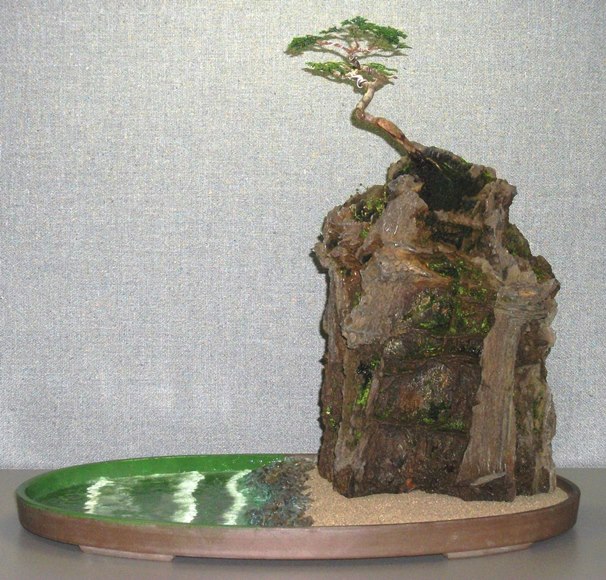 Tom Simonyi

Member





Nice.
Now that I've seen it all together, I think it would be nice if the shoreline weren't quite so straight????  Maybe if it curved a bit around the stone in the front?  Or is it too late for that?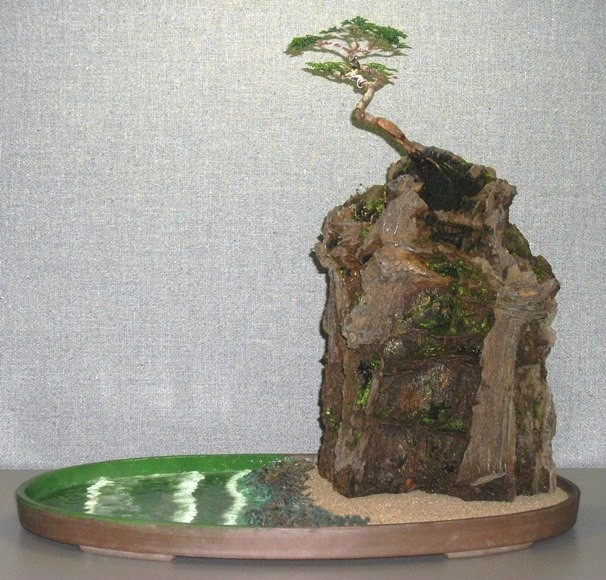 _________________
Jim Lewis - lewisjk@windstream.net - Western NC - People, when Columbus discovered this country, it was plumb full of nuts and berries. And I'm right here to tell you the berries are just about all gone. Uncle Dave Macon, old-time country musician

JimLewis

Member





Thanks, Jim....good hearing from you....I appreciate your suggestion but I think it is what it is at this point.
Tom

Tom Simonyi

Member





---
Permissions in this forum:
You
cannot
reply to topics in this forum