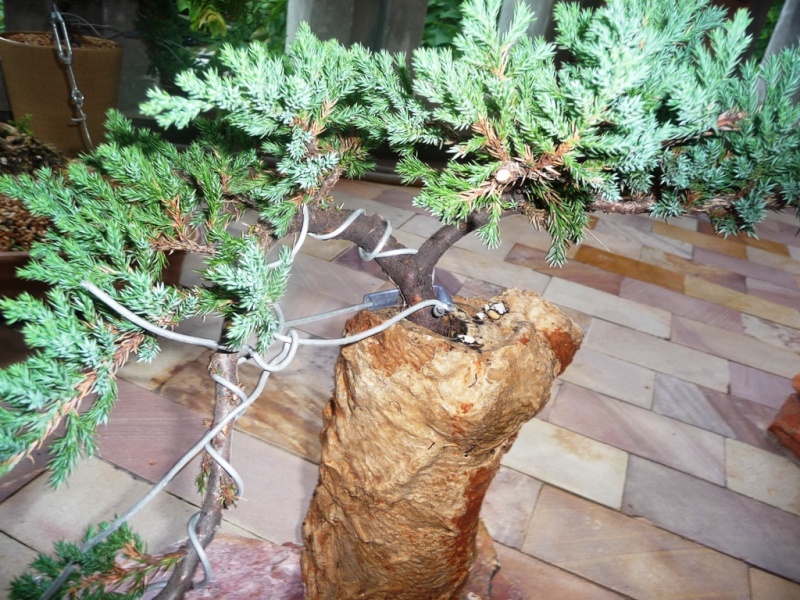 i found this amazing rock, it has a perfectly round tube going through the center, presumably carved by water. anyhow, i hollowed out the inside and put my Casuarina in side. it was a hard move for the plant, i had to strip it down to bare roots, cut some roots off and jam the rest in a tiny hole, so i'm not sure how well it will survive, we'll see
i like the idea of creating dramatic effects with rocks and maybe dead wood, i'm going to try more
hi steve, thats not casuarina its a juniper, it does,nt help in thailand because pines junipers and casuarina all have the same name ' ton son ' regards john
john5555leonard wrote:hi steve, thats not casuarina its a juniper, it does,nt help in thailand because pines junipers and casuarina all have the same name  ' ton son ' regards john
good to know is a juniper but i didn't know they grew over here. i thought they were a cold weather tree
hi steve yes we have junipers here but they never fatten up for some reason, try and get casuarina
john5555leonard wrote:hi steve yes we have junipers here but they never fatten up for some reason, try and get casuarina
the cascade on rock designs i'm interested in don't really need to be too fat
do all casuarina have the long, wispy needles? i'm not a big fan of those
Steve, the needles you see on Casuarina are no needles at all - these "needles" act as leaves as well as twigs, branches and even trunks! This species is the answer to those of us who can not grow Pines because of climatic conditions. Just do a Google image search and you will see very beautiful Casuarina bonsai.

When it comes to your Juniper I can keep them alive here in our warmer conditions but they don't seem to fatten up - growing them as small as possible is an option.

After the repot I would advice you not to do any drastic work on the tree now - keep it misted in a cooler area so it can recover. If it were bare rooted I would try and remove some more greens.

When it has recovered you will have to add more movement to the cascade part - rafia and strong wire will make the job easier.

Good luck.

Lennard



lennard

Member





thanks again everyone for the education on junipers and casuarina.

i found this interesting: http://www.bonsaibaison.com/2012%E0%B8%84%E0%B8%AD%E0%B8%A5%E0%B9%80%E0%B8%A5%E0%B9%87%E0%B8%84%E0%B8%8A%E0%B8%B1%E0%B9%88%E0%B8%99.htm

its a Thai website and shows some juniper bonsai in Thailand and you are both right, not very fat trunks and branches, but he's done some nice styling on them anyhow

i guess the best place to find nicely developed casuarina is in an overgrown park area by the coast. maybe i'll go have a drive around today, see what i can find.



i was thinking about using deadwood with the skinny junipers we get here. something like this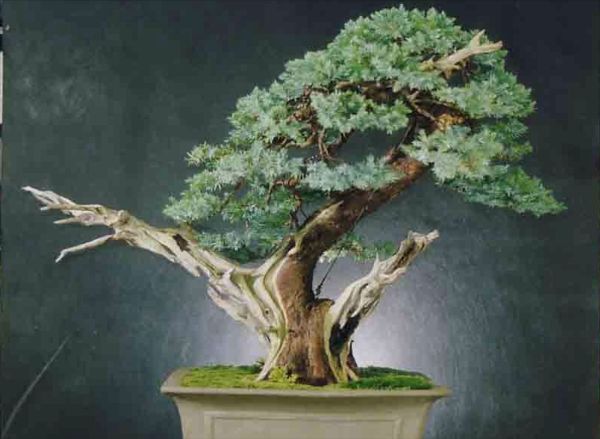 there are a lot more ideas here http://www.kaizenbonsai.com/gallery.htm. Graham Potter is a genius with deadwood carving.
my idea is to use deadwood together with the very bendy junipers like in my post to give the impression of a fat, old tree. i'll post some pics if i can make something look nice.
---
Permissions in this forum:
You
cannot
reply to topics in this forum