I thought this one was looking good now.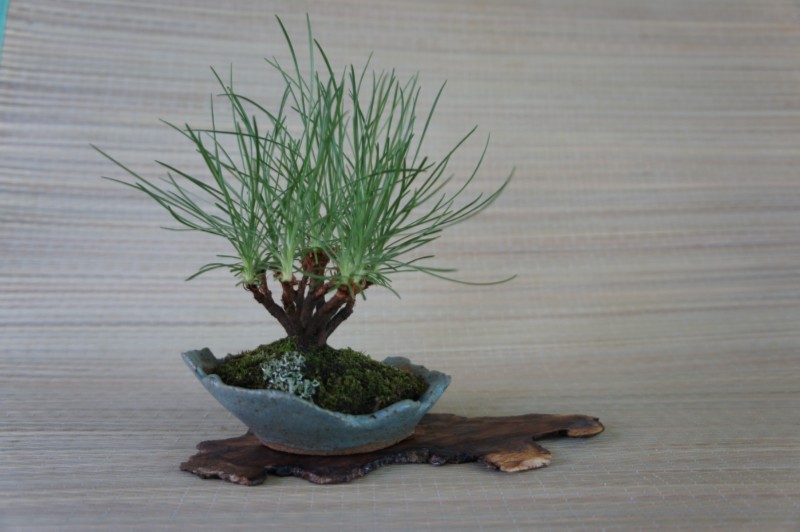 nicely done


dick benbow

Member





That is very very nice Peter.... I'm at a loss for words...... for what is it?

It looks like a Pine, but it cannot be....is it an Armeria??

It is beautifull....nice pot nice slab....stunning!

Love and light

Andre Beaurain

Member





Dick,Andre,
thank you for your response.
The latin name is Armeria maritima.
I have had it for a few years now but it has never flowered.Just developed the trunks which i think are unusual.
The pot came from Poland.
my wife is polish. I knew there was somthing about the pot I liked.

The only polish I ever learned was how to say give me a little kiss.
Now if i could just learn how to say give me a little pot.....LOL

dick benbow

Member





WoW Peter!
Thrift you say? I'd pay the bucks($) for it!
I totally agree with the others! it's exquisite.
don't think a bloom could make it look any(scale) better!
stonener
*drooling*

Hey Dick!
Dough you would remember how to say ether!

Yo Dre! good imagination, it really does look like a pine cone seeding clump.
and would use it just that way in a display!
Last edited by stonener on Mon Jul 29, 2013 1:09 am; edited 2 times in total (Reason for editing : -, +)
---
Permissions in this forum:
You
cannot
reply to topics in this forum