Hi all
I trunk chopped my Elm at the end of winter and after pruning the roots when it got a little warmer it's been sat in the sun and new taper has grown very well.
Am just wondering do I start to prune the tree now or do I allow the taper to keep growing to allow the tree to get its strength back after the hard prune in the winter ?
Thanks in advance
Pete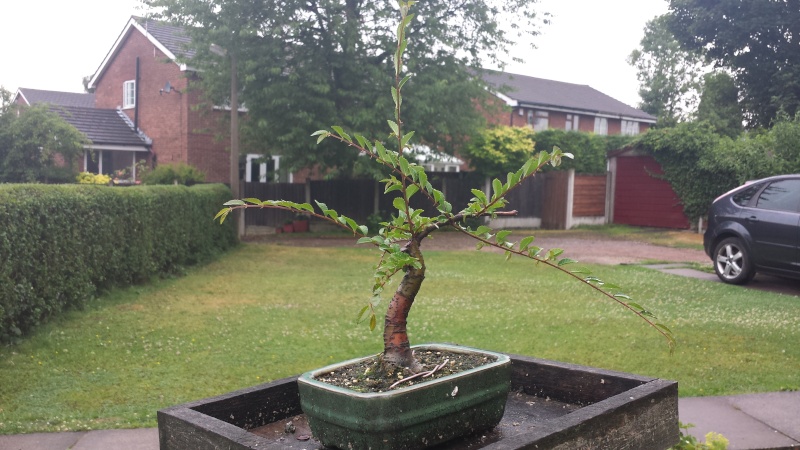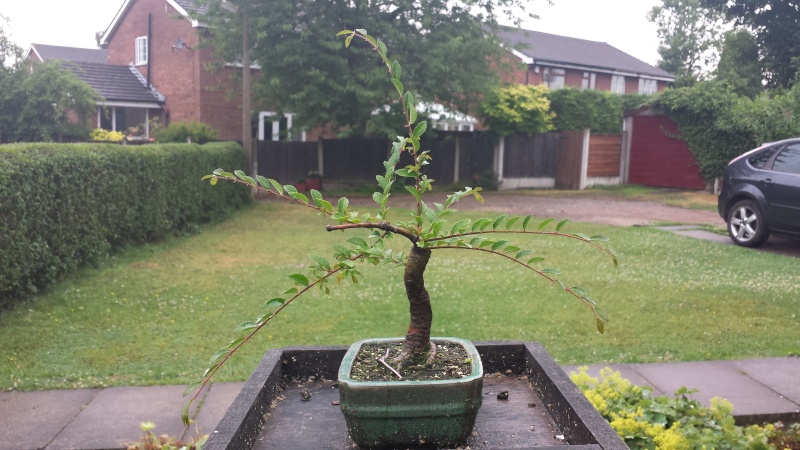 UK folks can chip in on the length of growing season where you are, etc., but your tree looks very healthy. If it were mine, I'd cut those branches back to a couple of pairs of leaves and let it grow a while, then repeat as many times as I can until fall.
_________________
Jim Lewis - lewisjk@windstream.net - Western NC - People, when Columbus discovered this country, it was plumb full of nuts and berries. And I'm right here to tell you the berries are just about all gone. Uncle Dave Macon, old-time country musician

JimLewis

Member





Frankly, if it were mine here 100 miles up the road, I'd do nothing this year to it except let it grow and give myself something to work with next year.
_________________
"Espouse elucidation"
_____________________________________
my website

fiona

Member





What size are you hoping the tree will be eventually? If it were mine I'd put it in the ground now and leave it until next year with a view to developing a tree about three times the current trunk height. However, you might need to give it some winter protection which my Chinese Elms do fine without.

---
Permissions in this forum:
You
cannot
reply to topics in this forum