As the title ...
pine has quite problematic nebari so I decided that whole plant and its final shape will  be  based on a pre-ordained front. I set it to divert attention away from the base of the Y-shaped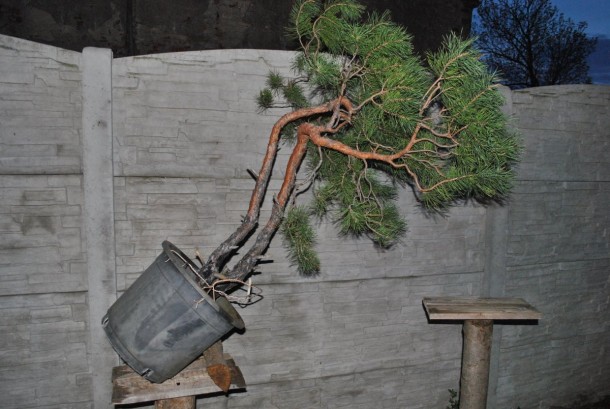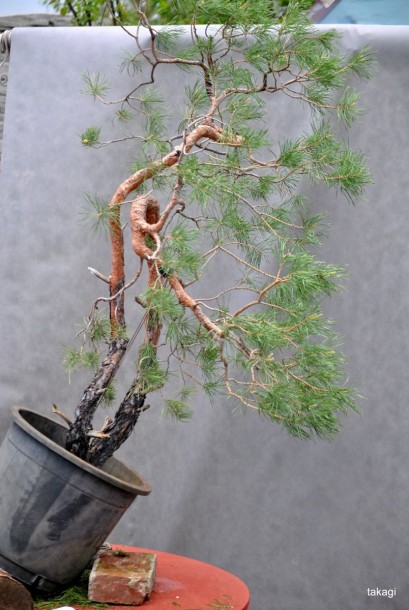 The concept involved more or less the final effect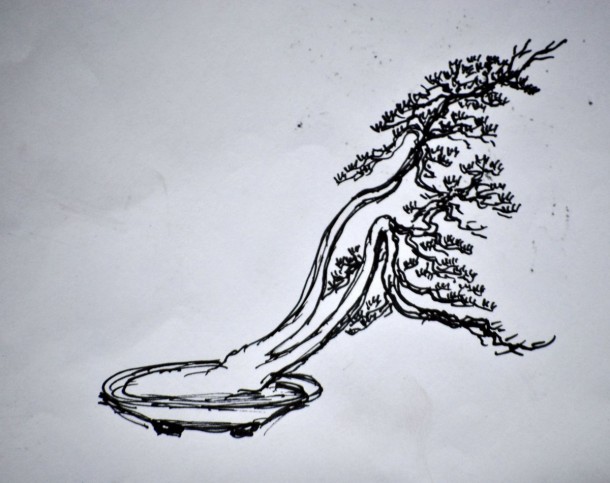 After the initial styling it looks like this.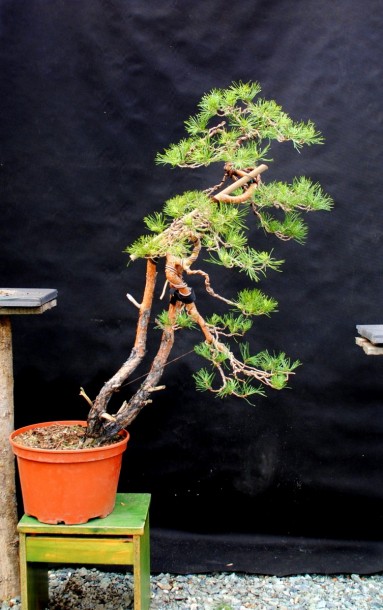 Regards Mike

Michal Malawski - PAB

Member





Mike , I like the idea on drawing. When you get it to that shape will look good. Thanks for sharing.

yamasuri

Member





Hello Mike,
I like your tree and the work that you have done is very nice
but.... I'm afraid the "V" problem (in the lower part of the trunk) will annoying you again and again in the future.
why don't you cover it with a soil and let it grow so you'll see 2 trunks coming up from the ground ?
Regards Efi

efishn

Member





I like it a lot... can you post pictures of the other sides? I have a feeling that there is a better front.

juniper07

Member





I like the artist's conception of the style. look for the right reddish brown color in the pot to match with the bark.
I see the tree potted into the left side of the pot more than the illustration to achieve a better balance. There are several different options to use to negate the conern of nebari. I'm a big fan of this tree! best of luck with your project...

dick benbow

Member





Thanks for the kind words and I am glad that my idea you like. At the moment, I plan to work on increasing the mass of green. So I see it his way. A little different than the sketch but it seems to me at the moment the best.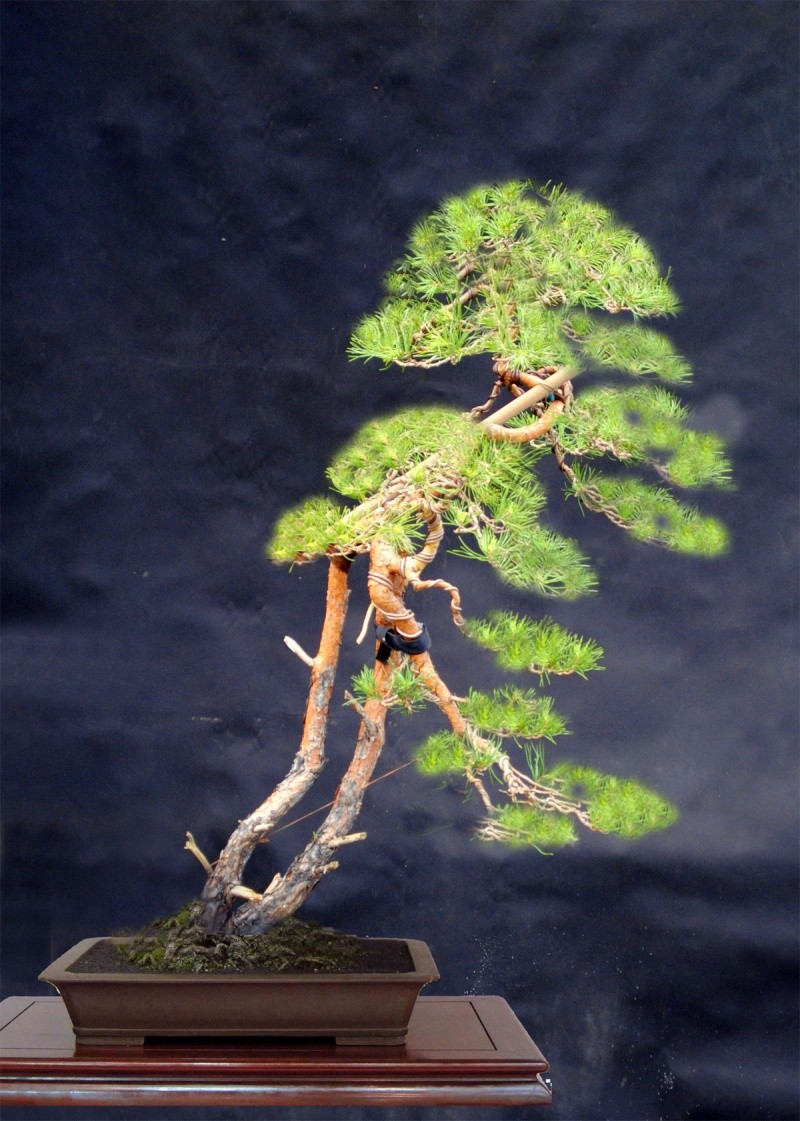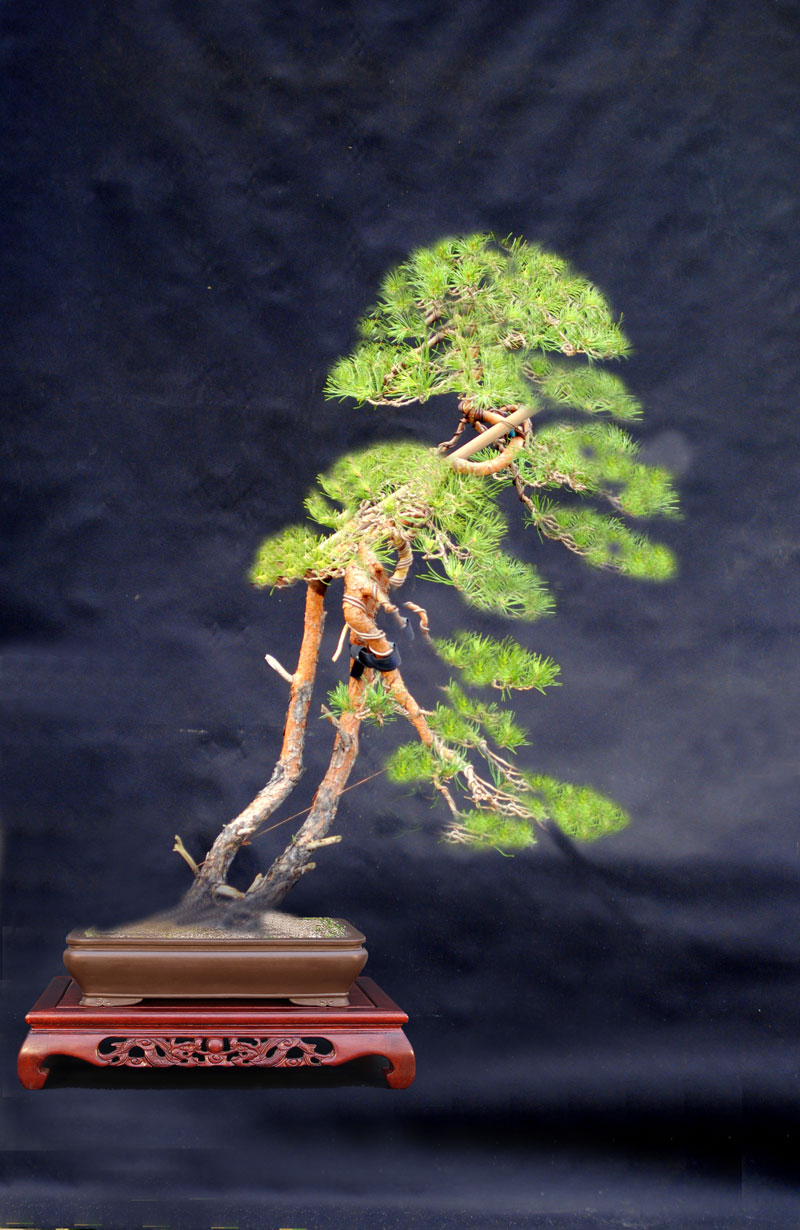 Michal Malawski - PAB

Member





Michal, I like your design of this tree!

Todd Ellis

Member





Hi Michal;
I don't see any problem with your forked trunk at all and as for your concern with nebari(roots)I didn't even see it in any of the pictures.
You have the makings of a wonderful tree there and your work so far looks great. I also wonder IF there is a better front? Can't really tell from the pics which are well done.
One thing I see though is that this tree is a literati so the style of pot should probably be different than any in the pictures for best effect.
This is a really great tree.


---
Permissions in this forum:
You
cannot
reply to topics in this forum