...and a Hello again!!!!! 
Just got back from holiday up the to the east coast where it was warm and dry.....when the cold fronts finally hit Cape Town with the onslaught of ice rain (the first time I experienced it)  I decide to pack myself and of we went to Kwazulu Natal in the Car.  Took some pictures that inspired me, want to share it with those that appreciate trees and rocks.......
Going through the mountains at Lainsburg into the Great Karoo desert........these layers of sandstone has been pressed vertical into amazing cliffs...  WOW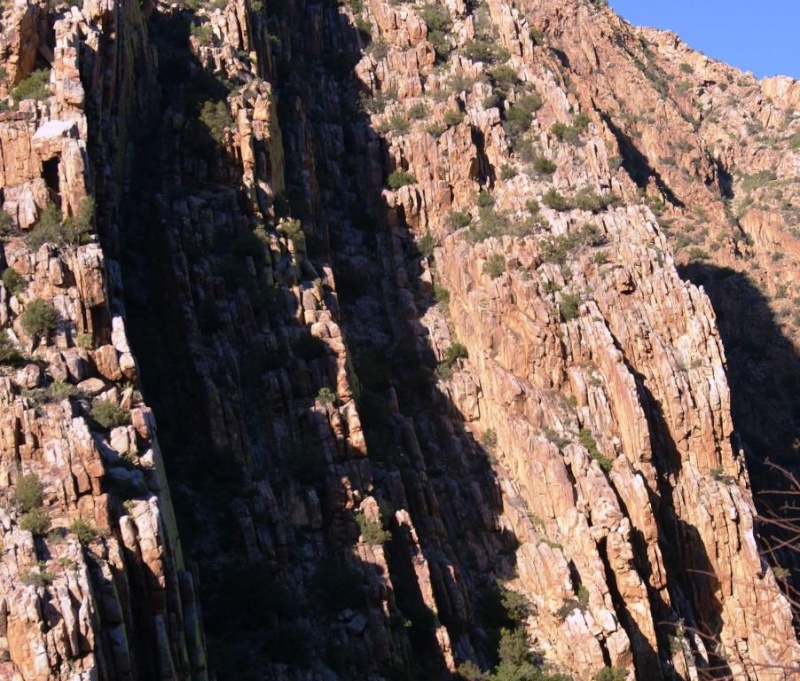 Poplar forests along riverbanks in the Karoo...... the Conifers are some of the Oldest in the Cape..look how huge they are...nobody knows where they came from as this is pretty much far into the hinterland...  must have still arrived by ship and then carried by Ox wagon to Prince Albert...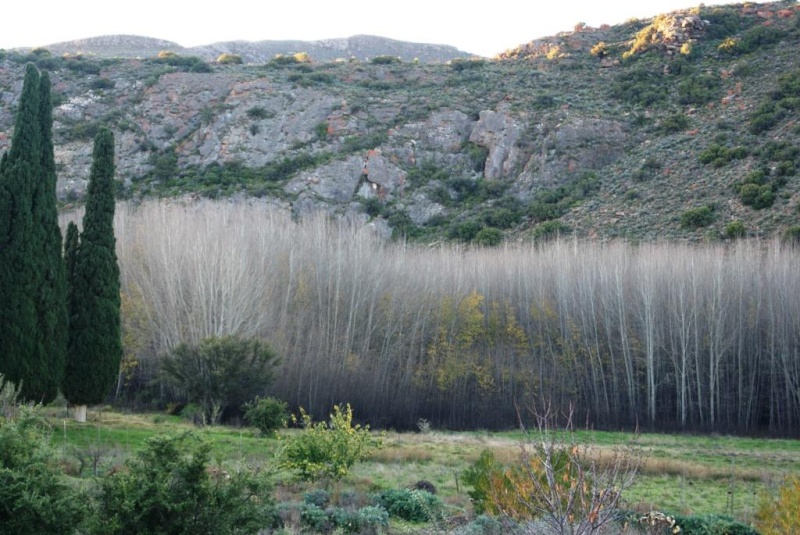 On a friends farm....he loves rocks, life here is very hard......  He also erected a stone circle with huge natural shaped monoliths, ' it will help heal the community'....he says.  This is his birdstone, isnt it great!  Couldn't fit into the car...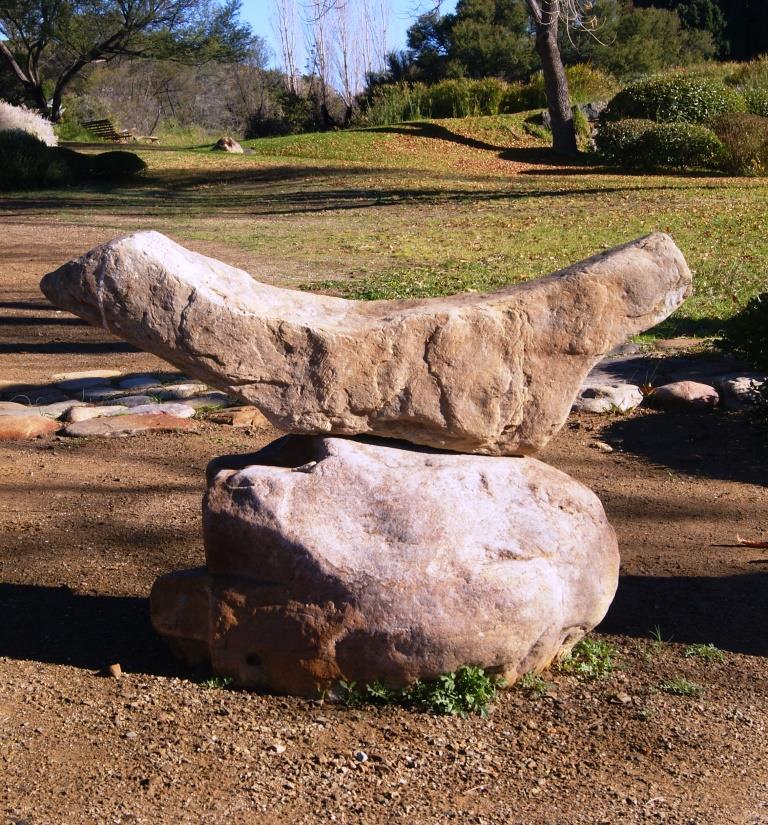 .....and loads of these Poplars,   which are not indigenous but very reminiscent of the Great Karoo.........
Why dont we see any bonsai like these.....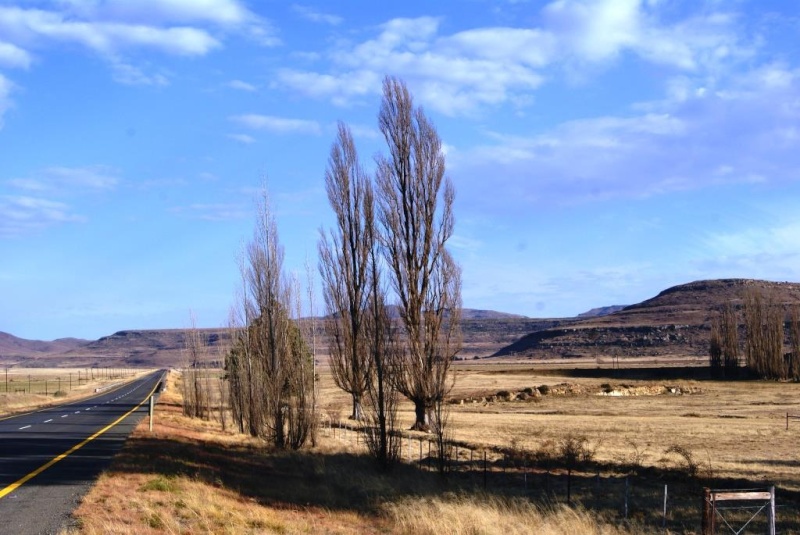 On the beach at the Wild Coast .......granite that tells a story of Earths crust history....... this fissure is filled with moulten rock of another composition...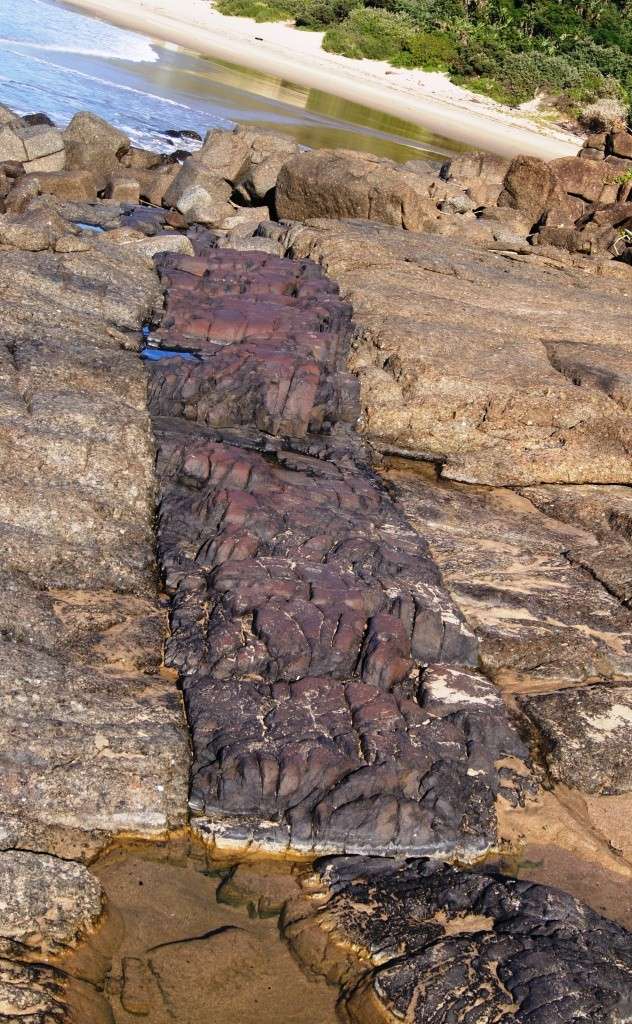 ....a Windswept willow........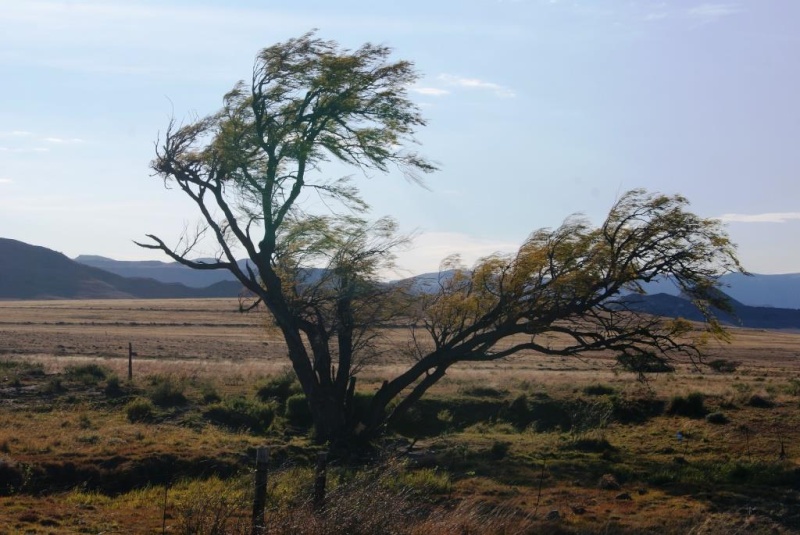 another of Bretts Viewing stones.........Nice isnt it!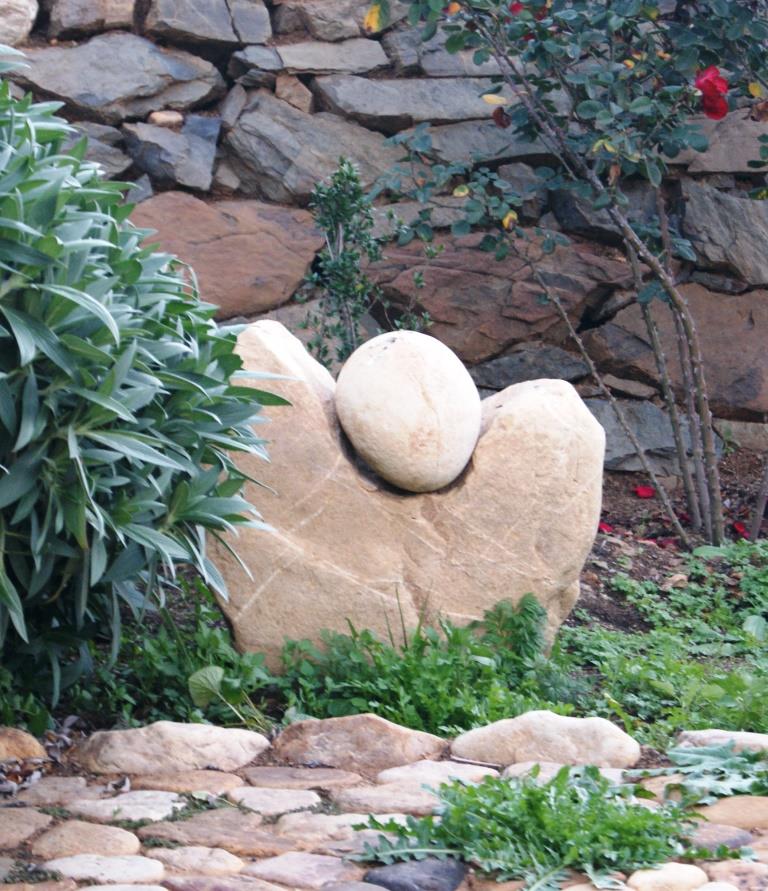 ....Populars.....Candle shaped and Broom forests.......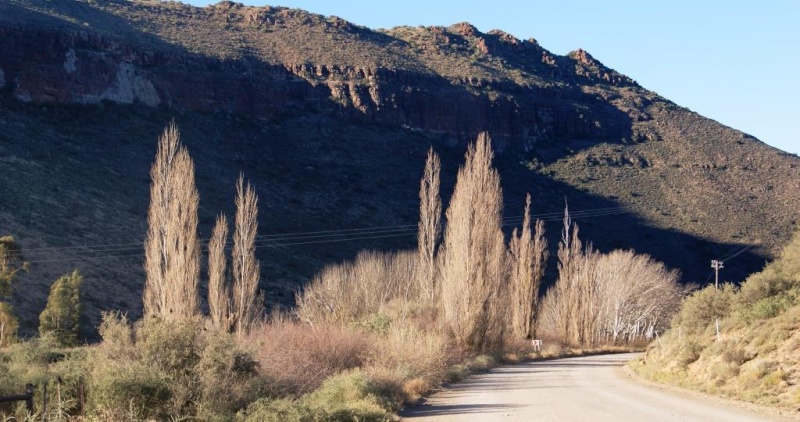 How is this for natures own suiseki..........it looks as if it was mecanically altered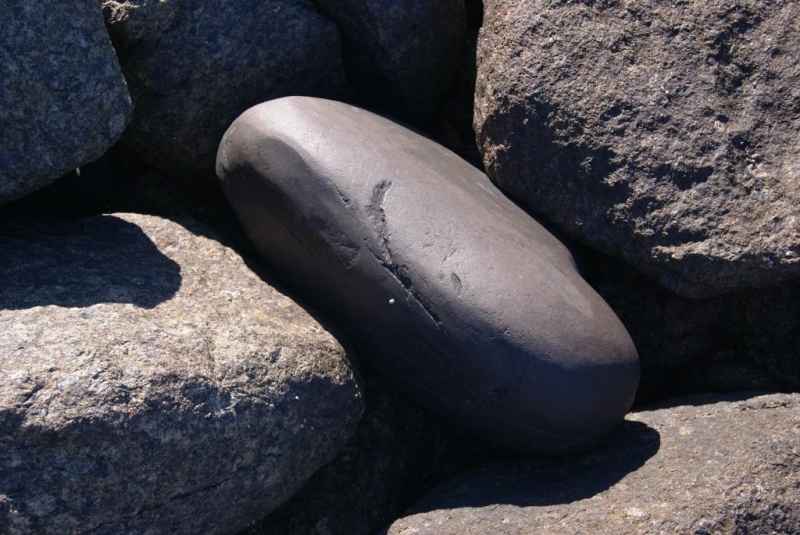 ...a perfect Broom.....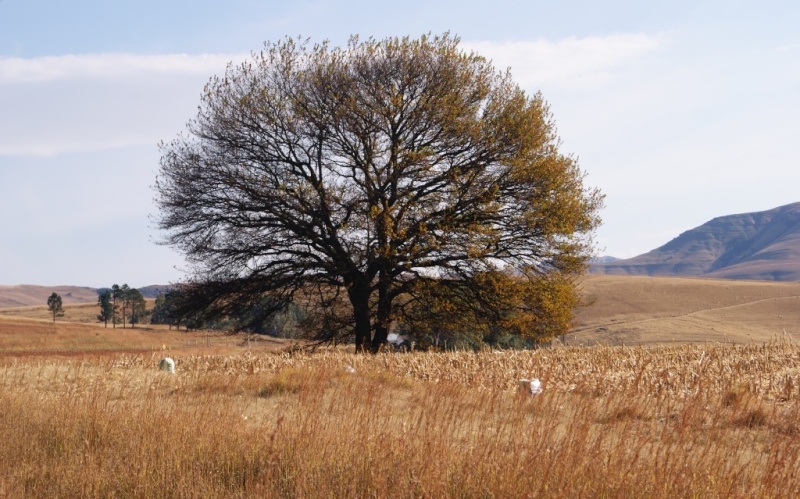 ..Sandstone cliffs.....look at the trees on them...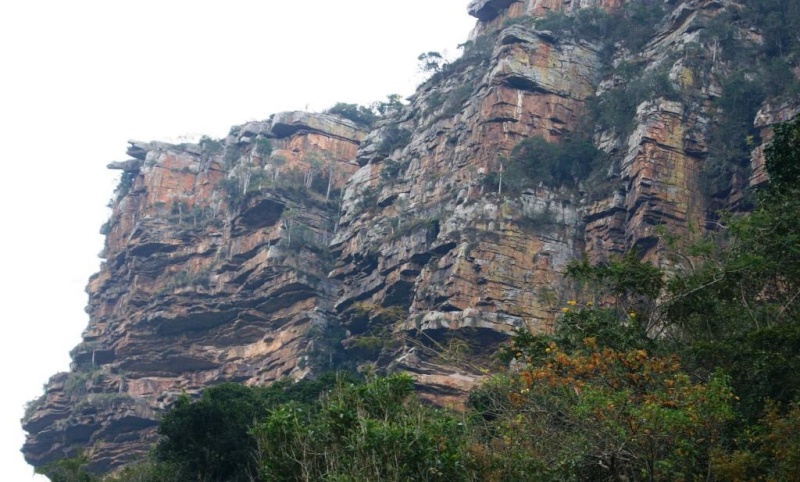 Acacia karoo in a perfect Pierneef style.
Granite stacked boulders!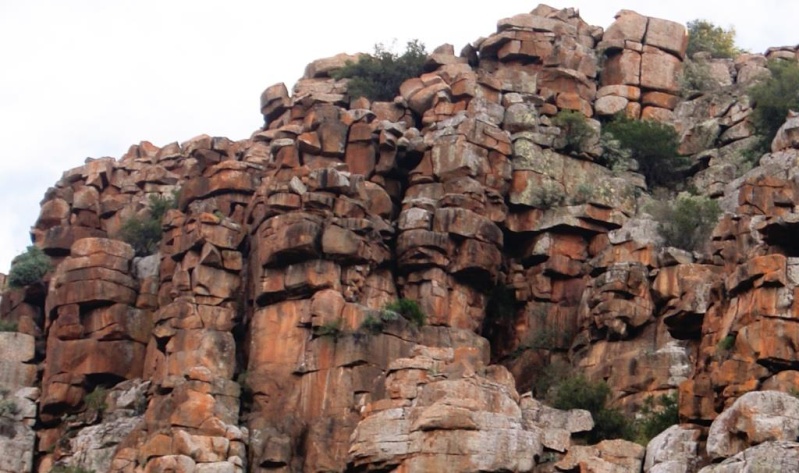 Erythrina caffra, The Coral treee,  almost dwarfed, standing on top of a granite outcrop, these trees normally gets very tall, they had an amazing taper..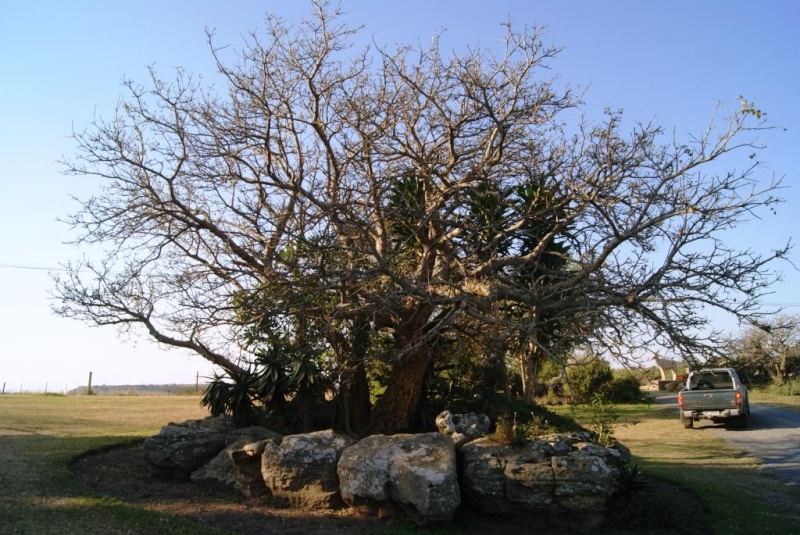 Rocks on rocks........as if they are displayed on a stone dome.
...a broom in the mist..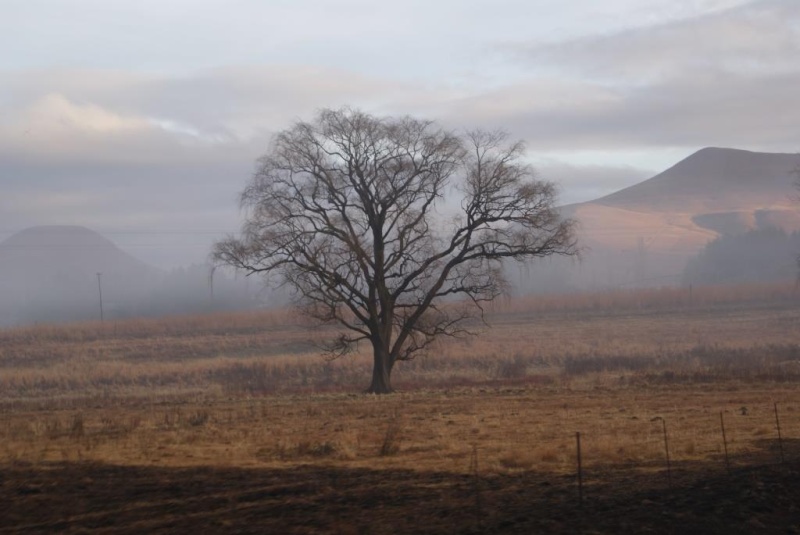 a Ficus on a rock... Ficus sur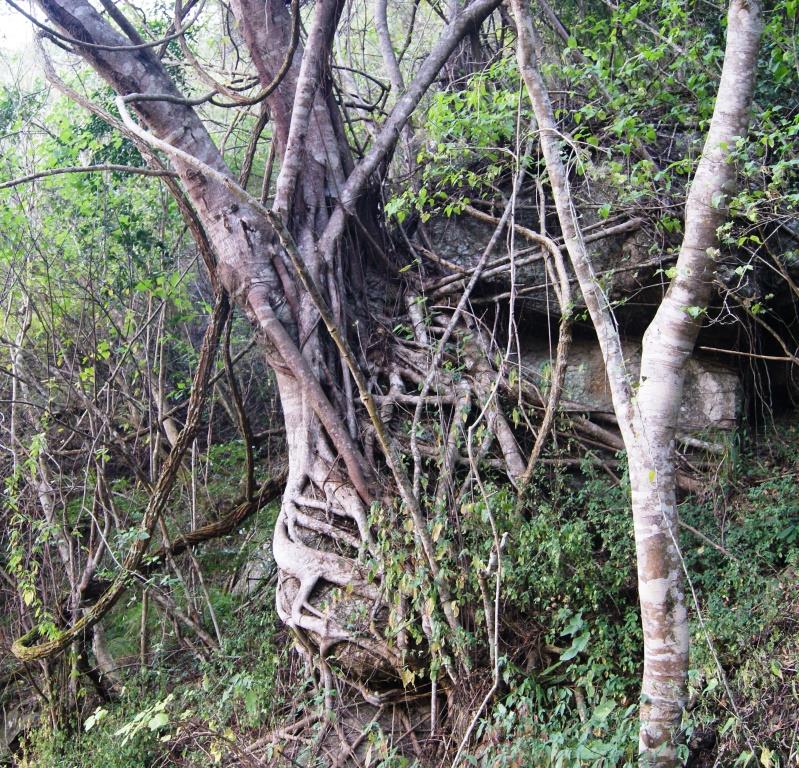 Acacia....sorry Iris, a Senegalia woodii....on a slope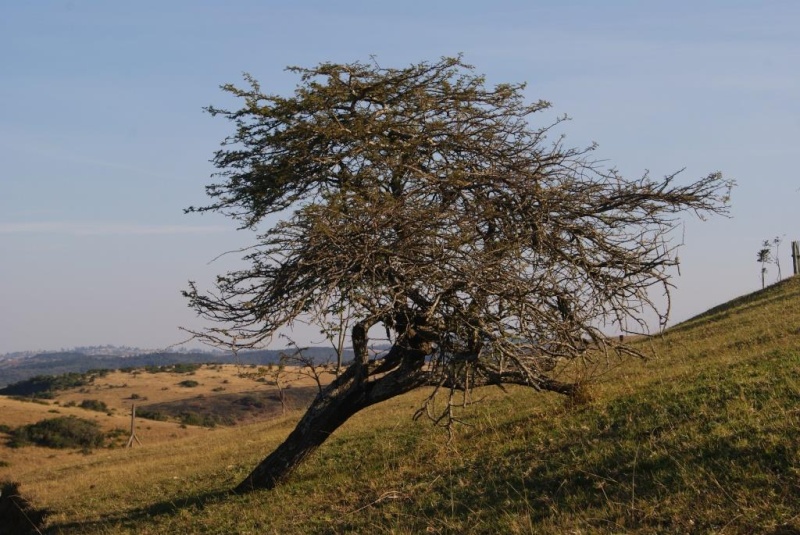 Trees in the mist.... Oaks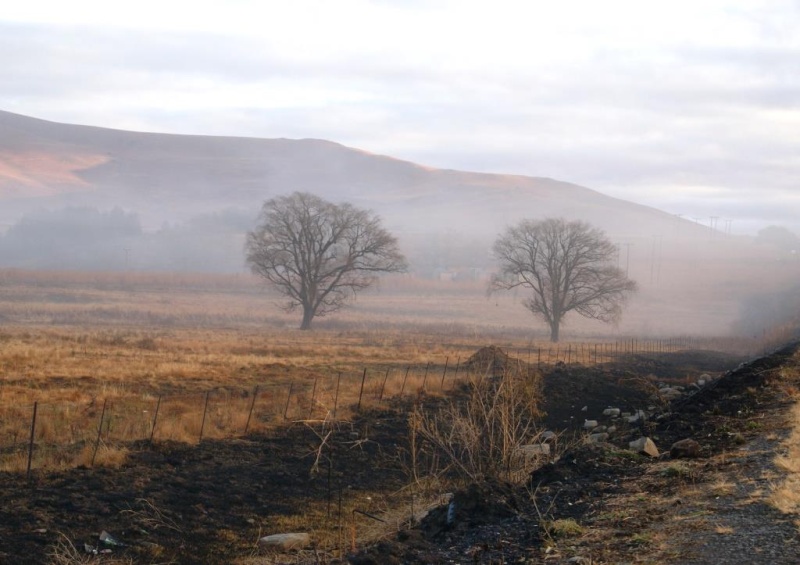 ...a Flatcrown  Albizia , another tree in Africa with a natural flat crown...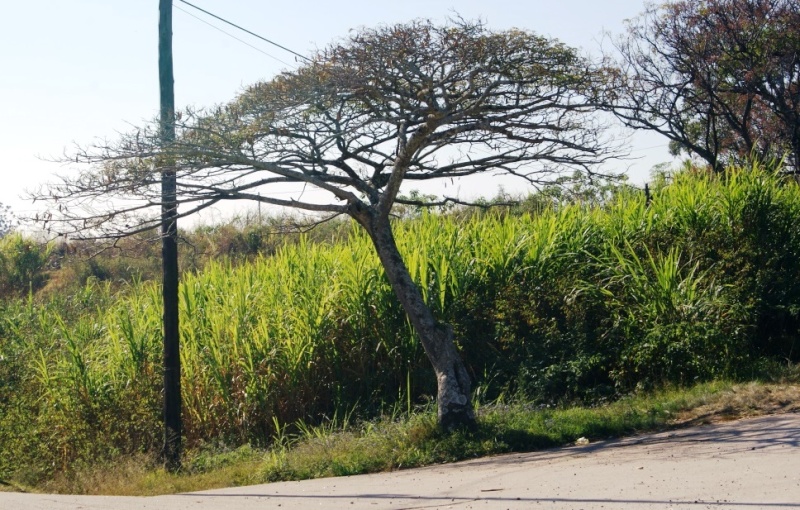 a Willow.....   Amazing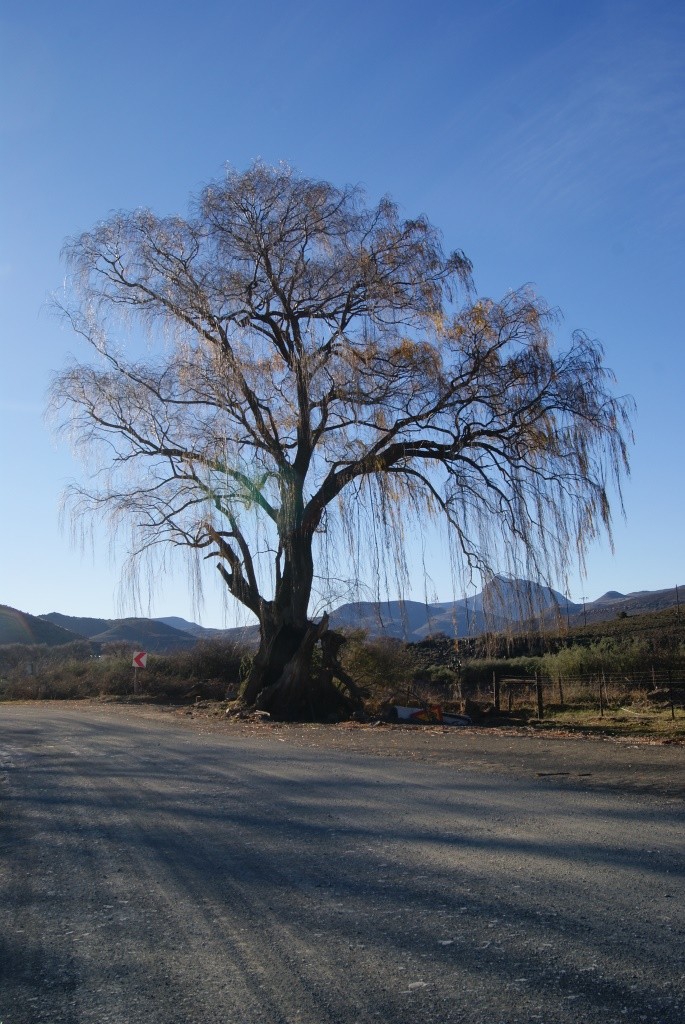 ...Ficus pumila  starts life of as a climber hugging the rock, when it matures it later stands on its own as the branches fill out and pull away form the rock,  so it looks as if the tree fills every corner and cavity of the rock......
this is also a style that we don't create in bonsai....mmmmmmmm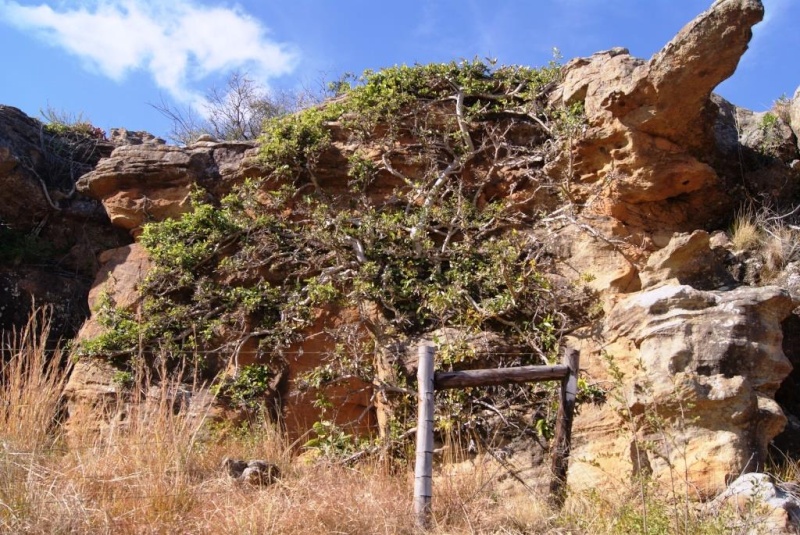 Me with a huge Cycad.. Encephalartos nataleinsis.   This tree was stolen by someone, but recovered by nature conservation! The thieves didn't realize that it was micro chipped!!!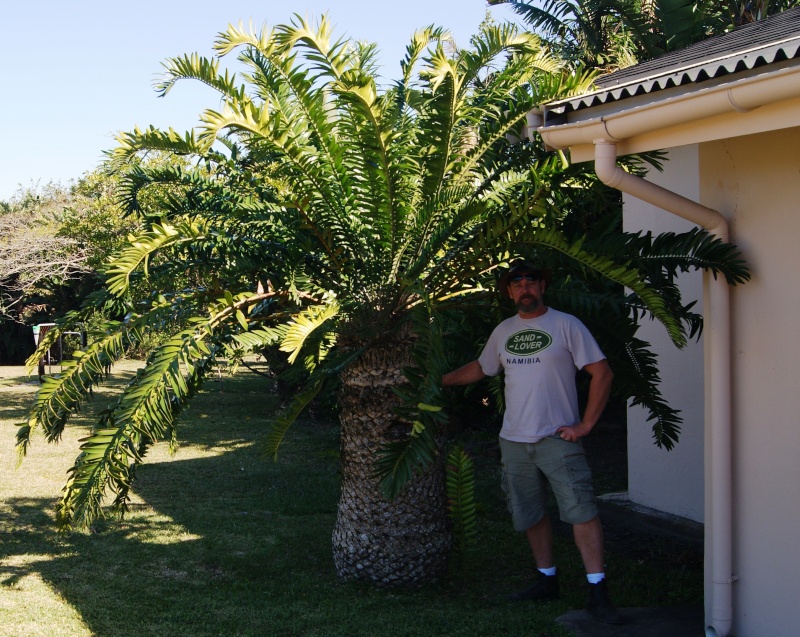 Hope you enjoyed the journey...you just traveled 3200 kilometres.....
Love and light

Andre Beaurain

Member





Nice! You made me hate me leaving south africa more every time you post!

leatherback

Member





Fascinating. Thanks. That is the closest I'll ever come.
_________________
Jim Lewis - lewisjk@windstream.net - Western NC - People, when Columbus discovered this country, it was plumb full of nuts and berries. And I'm right here to tell you the berries are just about all gone. Uncle Dave Macon, old-time country musician

JimLewis

Member





Thanks for posting....some great photos......it was nice to travel to parts unknown without leaving my country:D .
Cheers Graham

gman

Member





Thanks guys!
Thought this would have inspired more people.....  
.....nobody says a word about the trees or rocks...strange, maybe I'll have more responses at the bakery club........




Andre Beaurain

Member







Scenery... trees.... rocks.... ALL AMAZING! Thanks so much for sharing your corner of the world!

Loved the microchipped cycad, that's a great story by itself!

R

Russell Coker

Member





Hi Andre

Many thanks for sharing theese fantastic landskapes...loved the sandstonecliff with the pines.
Also do i like you drowe in a sandlover, and not a landrover like everybody else.

Kind regards Yvonne
The sandstone tilted so the layers are vertical are amazing, reminds me of photos of some of the Karst areas of China, and of that composition by Kimura, where he stood paving stones vertically, creating a similar 'mountain'. Very cool. Many of your photos remind me of places I have visited in the Mojave Desert, and the Great Basin Desterts here in the USA. At least geology wise. From a distance the profiles of the trees are familiar, except we don't get the flat-top that you see in your acacias. Love the images in the mist. Thanks

Leo Schordje

Member





OOO great some more amazing people with great taste:o 
Thanks Russel,  these days you have to microchip your Cycads, Near the North of the Country  102 ancient huge Cycads was  stolen overnight  ....without a trace...

  Looks like if the Rhinos and Cycads are going down the same road...  But the microchip is not going to save the Rhino...very sad.
Thanks Yvonne, wich Rock formation is your favourite?
The trees on the cliffs are actually Euphorbia candelabrum.  
South Africa, and as far as I know in the whole of Africa one doesnt find natural occuring Pines and conifers.  Well we have only one conifer  Widdiringtonia cedarbergensis, and is endemic to the Cape. (That is because the Cape use to be attatched to America) It would actually be interesting to know if one gets other conifers in North Africa, does anyone know? I'm almost 100% sure that Pines are all exotic to Africa.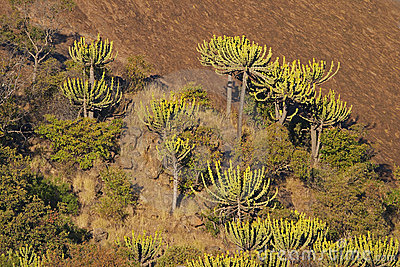 Thanks Leo....... are you talking about Kimura the oldest man in modern history?
Have a great day
Love and light

Andre Beaurain

Member






---
Permissions in this forum:
You
cannot
reply to topics in this forum