A couple of weeks ago we changed the automatic watering system for my sales and nursery areas. The main display area where my personal bonsai are kept are all watered by hand, sometimes several times daily.
The original automatic watering system was initially installed over 20 years ago and I did not like the way it was now operating. Some of the underground piping was coming to the ground level because of repeated heaving during the frigid winters.
After the Mid-Atlantic Bonsai Festival, professional bonsai artist Owen Rich visited Rochester for a club program. When talking I discovered that before he traveled to Japan to study bonsai he managed a large nursery in Tennessee and had lots of experience installing automatic watering systems. So we began talking and discussing my new automatic watering system.
After the International Bonsai Colloquium Own remained in Rochester for a couple of extra days to supervise the new installation of the automatic watering system. My two sons and Senior Crew did all the heavy work, while I ran back and forth to Lowes picking up fittings.
All of the larger bonsai are now watered by a drip system, as are the larger nursery stock. The smaller bonsai and nursery stock are watered by overhead misting nozzles. Owen brought some great new watering heads, but the pressure was not enough to run an entire zone, so we needed to go back to the original misting heads, but spaced them closer together.
Before the new system was installed we were using about 7,000 gallons of water daily during the hot summer season (which is TOO short in Rochester) to water the sales and nursery areas. Now it's much less as I'm tweaking each zone for best use of the water.
The system is now complete, but the actual timing and positioning of the individual spray heads is still being adjusted for best results. I'm sure there will be some adjustments. A big thanks to Owen who spent a lot of time working out the system and to Boon who gave me ideas. Also, to my two strong sons and Senior Crew who dug and put everything together!
Bill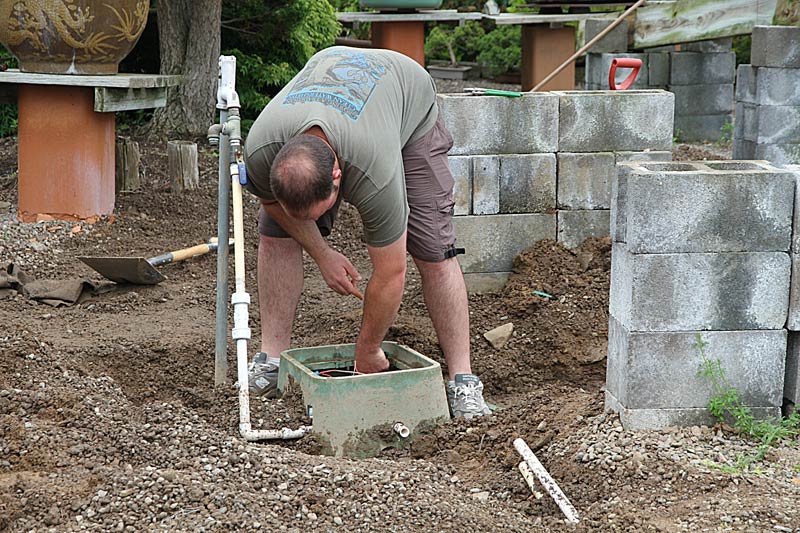 Owen Rich adjusting valves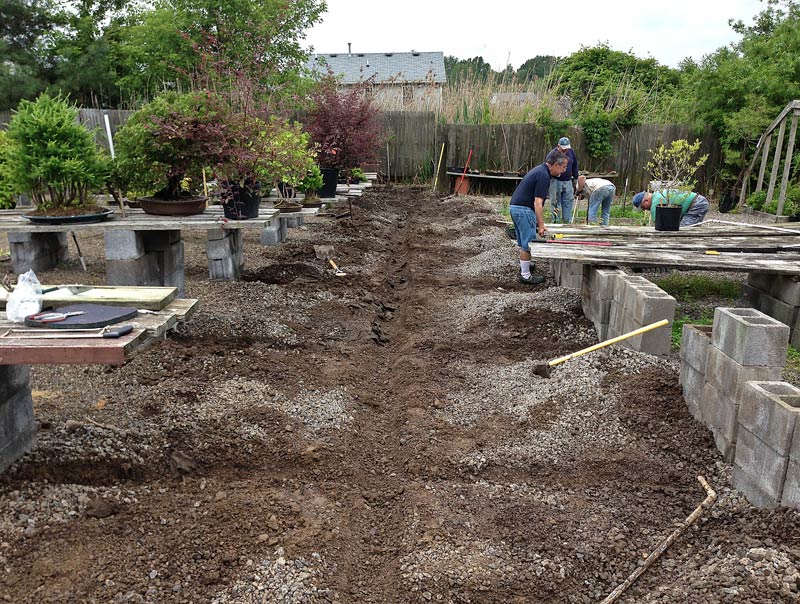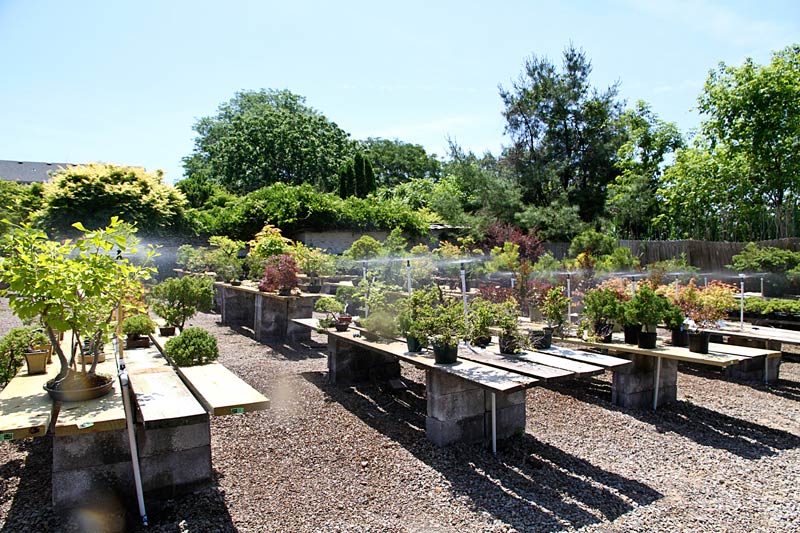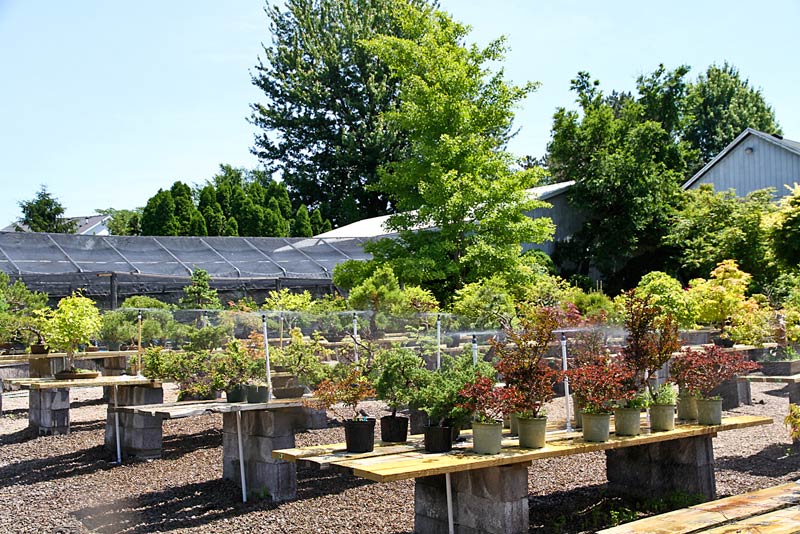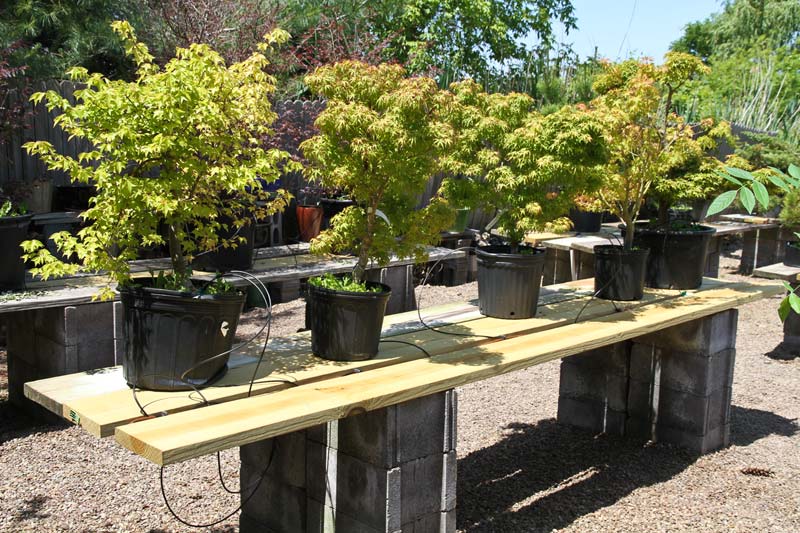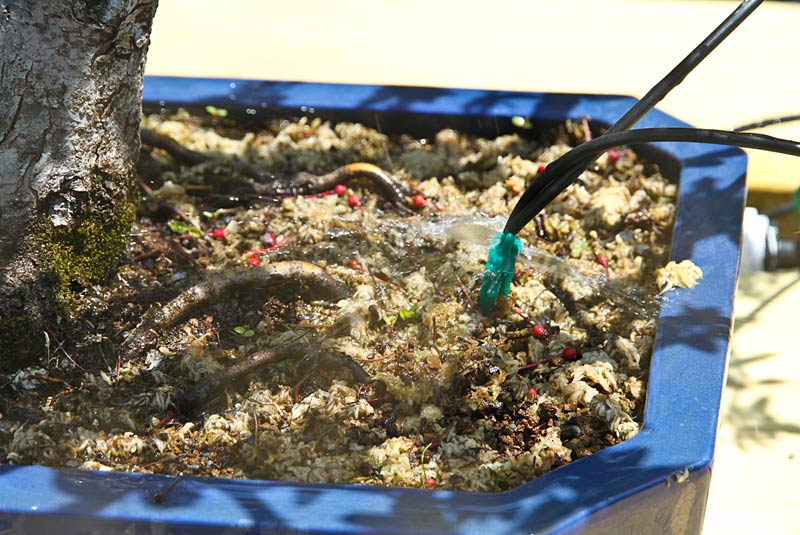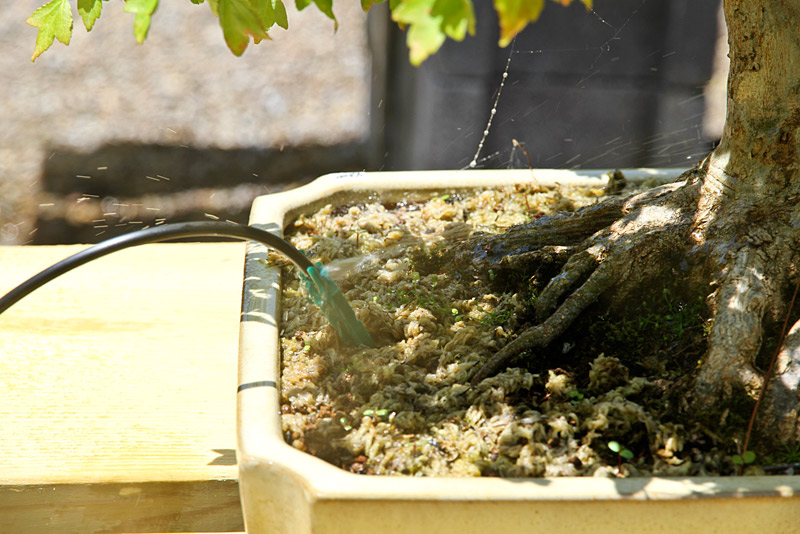 William N. Valavanis

Member





This is a very impressive piece of engineering. When I was at your Open House at the Exhibition a year ago, I wondered how the water was distributed. Now I know. Thanks for posting this.
Very cool.  What kind of timing system do you have? Those spray drippers on the individual pots seem to be doing the job much better than regular drip emitters.  Can we have some info on those?  I just set up an overhead spray system similar to yours on my field stock, and I'm very interested.  Thanks for the post.
-Preston

prestontolbert

Member






---
Permissions in this forum:
You
cannot
reply to topics in this forum