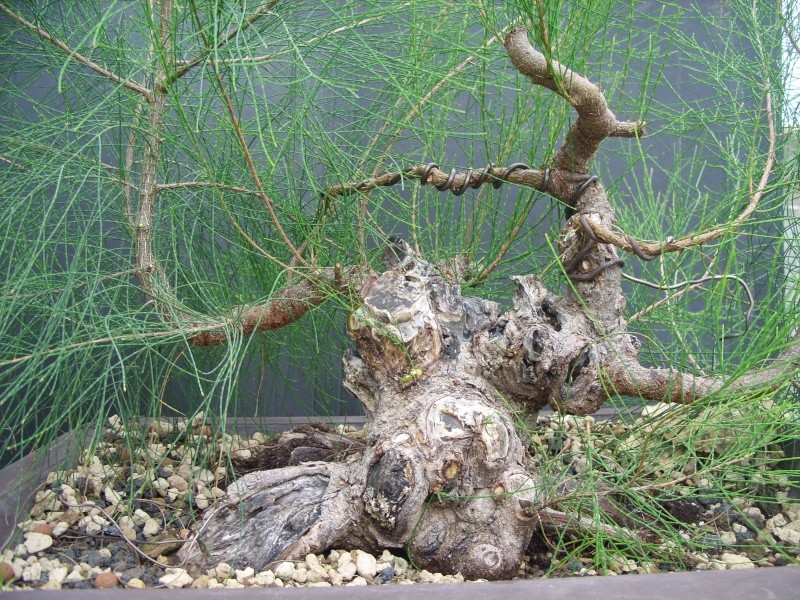 " />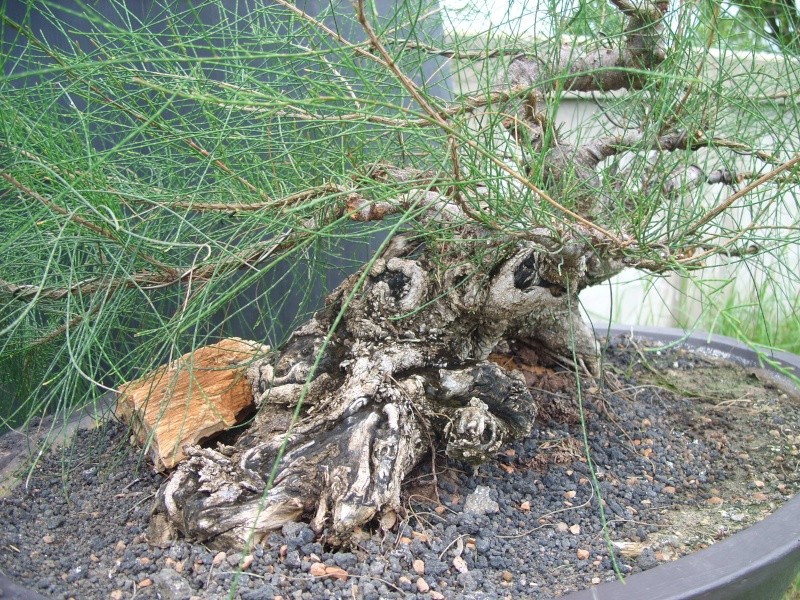 " />
i bought these casuarina last year and i thought i,d share them to see if you like them . they had no branches at all, only a few shoots so all the branches have been grown in 1 year. the bark texture is really nice. its collecting season here now so i,m hoping to get some more soon . regards john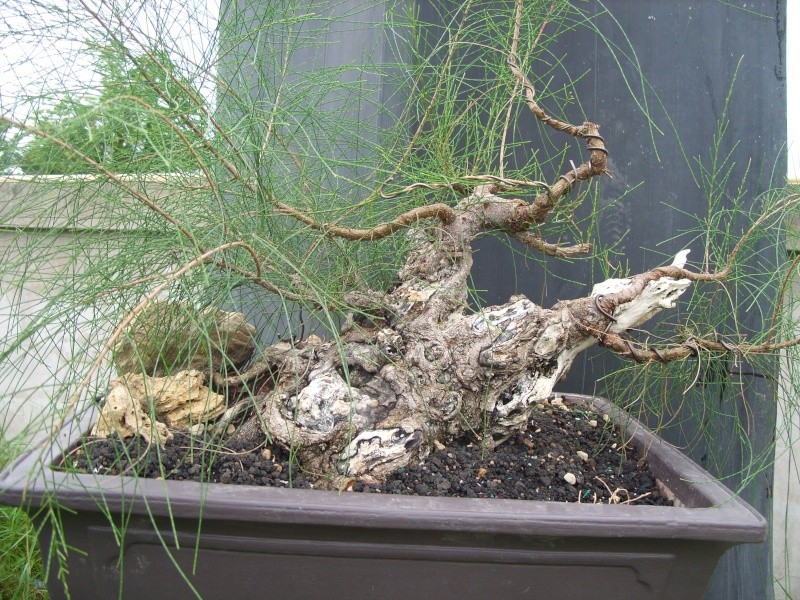 " />
Its Casuarina season here in IBC hehehe!


Hi John.

If I am not mistaken, this is the casuarina variety which I personally doesn't like the most. The foliage/"needles" of this variety tends to be like the one in your picture, very long, weedy and hard to control. If you could find a variety with finer leaves and they form clusters like pines, it is the better variety. There is also a difference in bark appearance, the one with flaky barks and darker color is the good one.


regards,
jun:)
hi jun, its the only type i,v seen here, but i have experimented with some branches and they do make clusters quite well
Hello jun,

 I thought that there is only one variety of casuarina (casuarina equisetifolia) and  the leaves were cutting off very short to design the tree like a pine !!!
Can you show us the difference of leaves between the both variety with pictures.


Regards, olivier.

olivierlb

Member





oliver you took the words out of my mouth, thats exactly what i was going to say . so jun , can you post a pic of the type of casuarina that you use BEFORE you have cut the ' foliage',    thanks john
Really nice stumps to start with and typical of Casuarinaceae they dont take long to get some growth on. Look forward to seeing how you develop them.

I have never grown C. equisetifolia but C. cunninghamiana & C. glauca both make excellent bonsai subjects, as do Allocasuarina torulosa & A. littoralis (my personal favorites for both the stunning corky bark from a young age as well as fine growth and great 'foliage' colour) all will form 'clusters' of growth if trained appropriately.
thanks matt, again have you any photos you can post so we can have a look at them and see the difference , but as i said i think this is the only type available here. if we have any thai members reading this post and have different types of casuarina please put some photos on . thanks john
John, I only have photo's of the A. torulosa I most recently developed (lost all my older photo records in a techfail).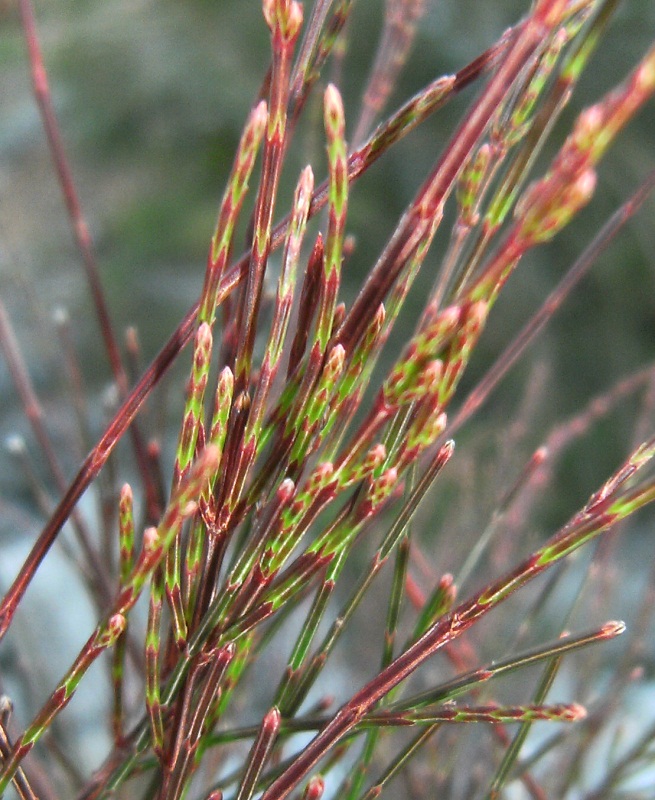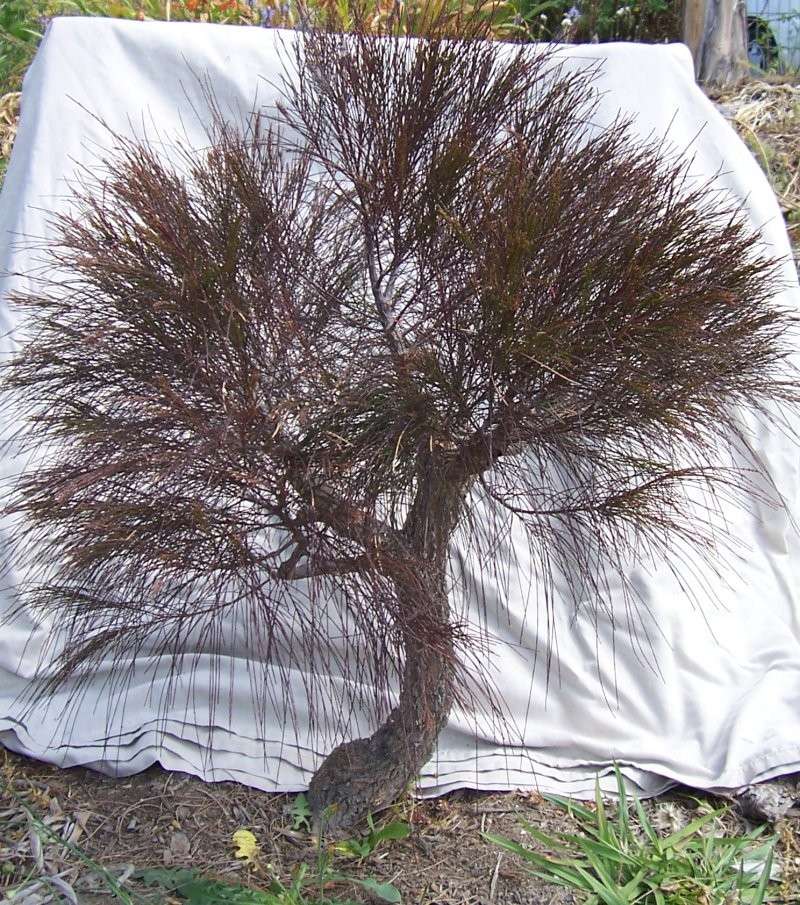 Grown more in a naturalistic style, the above pic was taken just before digging to start life in a pot. The new owner is continuing its development along these same lines (ie no tight pads or rigid triangular shape)
John, there can be significant variation in the texture of growth across any batch of seedlings for each species, next time I am at the local native provenance nursery I will take some pics for you, I should probably get some more tubestock to start another lot of trees.
A related genus Gymnostoma is slightly slower growing & makes dense delicate 'folilage' it would also thrive in your climate, the bark isn't as fissured as some others but the flower & seed make up for that shortcoming. In my climate it does better as a garden tree and will make a great feature outsde my office window in years to come.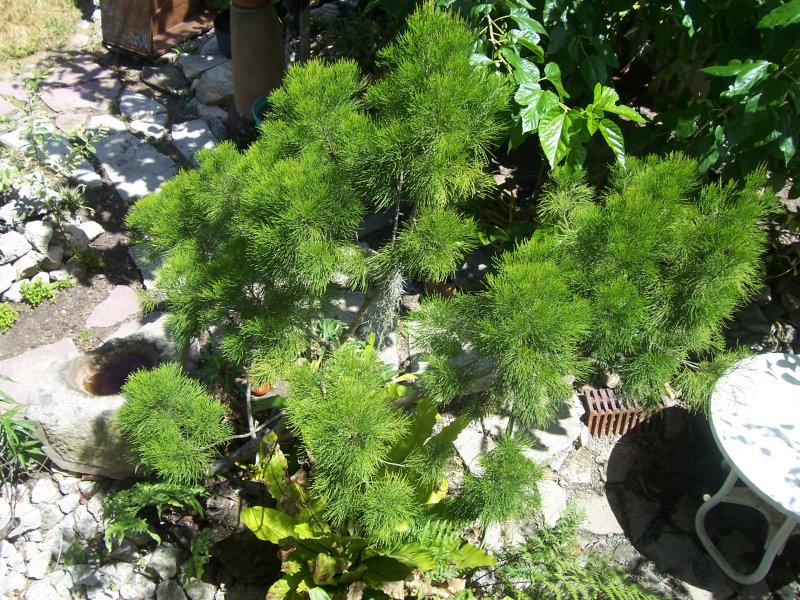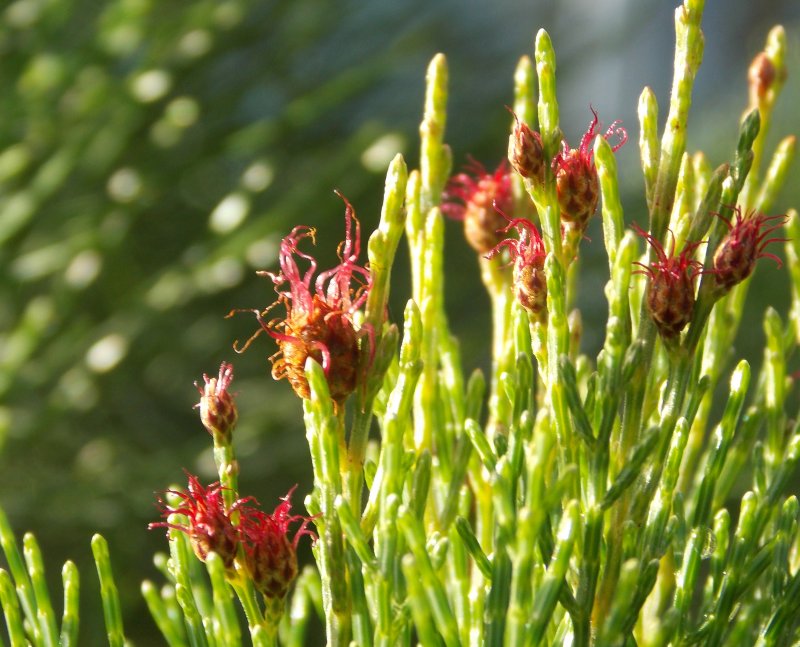 ---
Permissions in this forum:
You
cannot
reply to topics in this forum