Finished work on this grape several months ago. Hope you like it.
Mike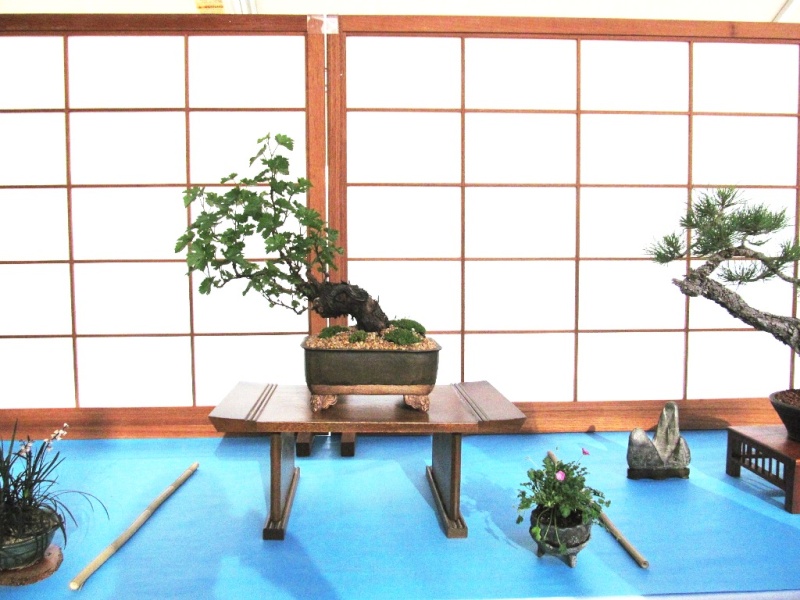 Lost2301

Member





You know,

For all their foibles in standard viticulture, I have found Pinot Noir to be remarkably vigorous, disease resistant and generally happy in a container. They respond well to root trimming yet the natural slower growth of this variety helps maintain a more restrained shape as we work with it for Bonsai. In short I think Pinot Noir make excellent subject for Bonsai and they are a lot of fun to have on your table for a wine tasting!

-Jay

drgonzo

Member





Jay,

I think you right on with your comments about this grape. Mine has very small leaves for a grape and it has not missed a beat when I put into a bonsai pot.

Mike

Lost2301

Member





Hey Mike,
Here's mine late last summer, still in her training pot (she was repotted into a nicer container this spring). Along with a bottle and glass of Pinot Noir. That was a fun night.
Best
-Jay

drgonzo

Member





Jay,

Nice tree and wine! Looks like your leaves are bigger then my tree. I wonder if its because I am at a higher elevation.? I have another grape vine that has really small leaves and the pinot noir are not much bigger then it. This other grape has tiny grapes to boot and turns a wonderful shade of red in  the summer and later a fall color of purple.  Red-Purple Grape

Please post a photo of your tree in its new pot when you get a chance.

Thanks,

Mike

Lost2301

Member





If either of you get grapes on these bonsai, please post photos.

Mike, can you show a close-up of your tree? I'd like to get a better look at the bark and trunk structure.

coh

Member





Hi Chris,
Here you go, this photo was taken while the camera was in pan mode by accident. It may be a little distorted, but it does show the trunk leaves pretty good.
Mike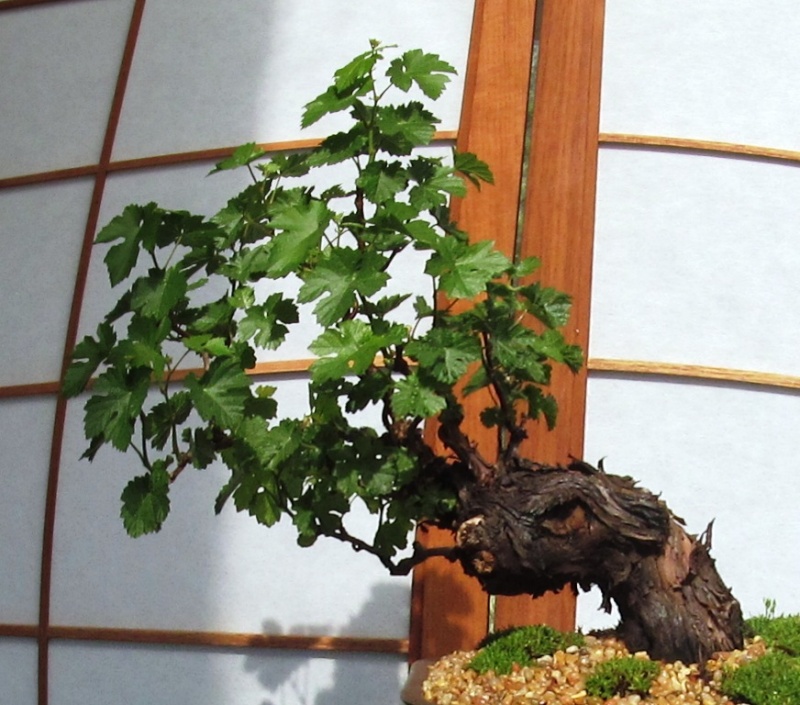 Lost2301

Member





---
Permissions in this forum:
You
cannot
reply to topics in this forum