My Biggest Premna "Twisted"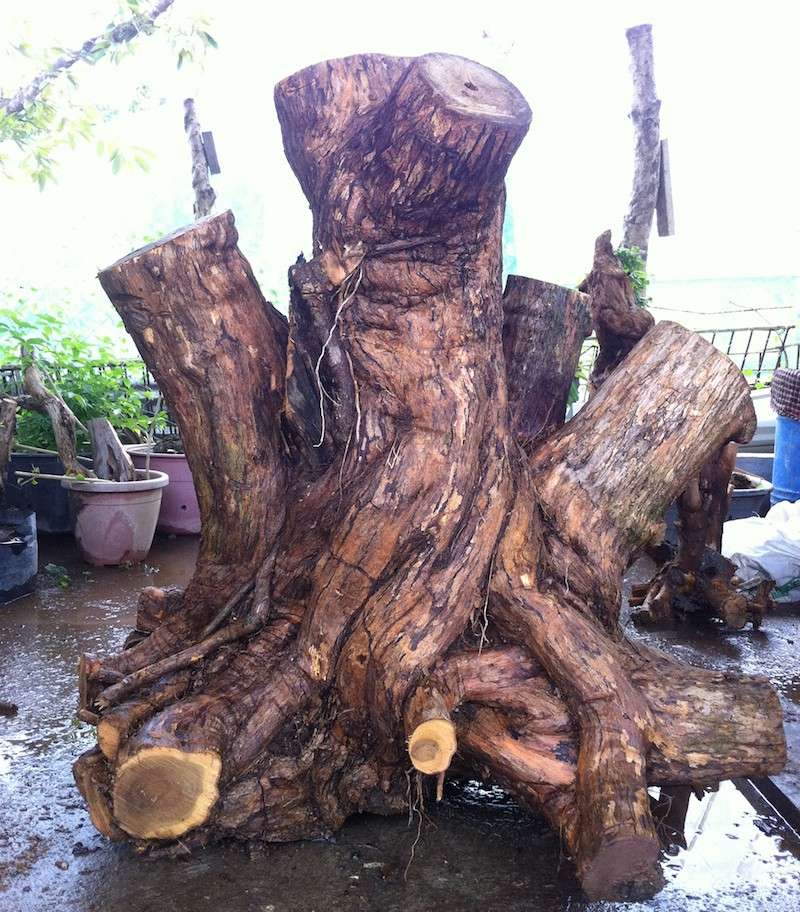 oh my god, love it . john . ps if you feel its too big for your garden i would be happy to take care of it for you 

Wow Pre, that's really a HUGE one....

Ferdie *

Member





Thanks john. if you can carry it in 1 minuite, i will give it to you. hehehehe
Thank you ferdie.
Here's the update.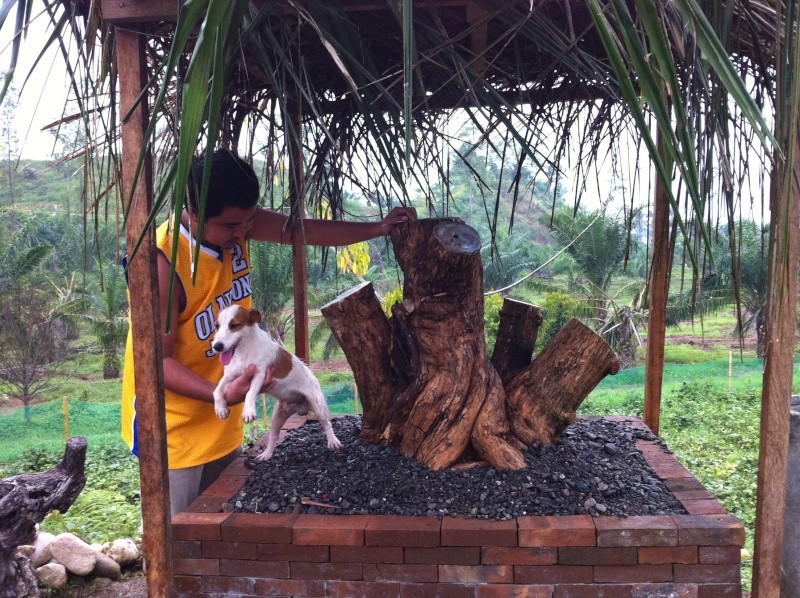 Hi Jong.

Like what I discussed with you while you were here in Manila. The problem with super huge trunk is getting the right branch size proportion for the tree.

What I can suggest here is to slice the huge branches at an angle, premna heals quickly and you can achieved a tapered branches faster. 

Very nice material. I'll see it soon.

regards,
jun:D
Yes jun, thank you so much. we will discuss more, i will be going there in penjing show on july 21-25. here's the branch of my premna, in just 3 months. thank you so much..
This is what I am telling Jong, From the last picture as reference, you could start cutting the huge branch in slanting position, parallel to the new branch. this will start the transitional tapering of the branch, later on when the wounds heal, it would hide the area where you made a cut on the branch. but do not cut the new branch yet let it grow more, the faster the new branch grows the faster the wound will close.

Yes, I'll see you in July in our first National Penjing show.

regards,
jun:D

---
Permissions in this forum:
You
cannot
reply to topics in this forum