Hi all
  Thought I'd like to share an Acer ginnala that I've been learning on for the last couple years. It started off as a 4 foot tall regular nursery stock yard tree in fall of 2010. In its first year I pruned it down hard and have been slowly reducing the rootball each spring.
  The first couple pics are of it while growing out the primary and some secondary branches. The last pic is it today. Still working on secondary and finer branching.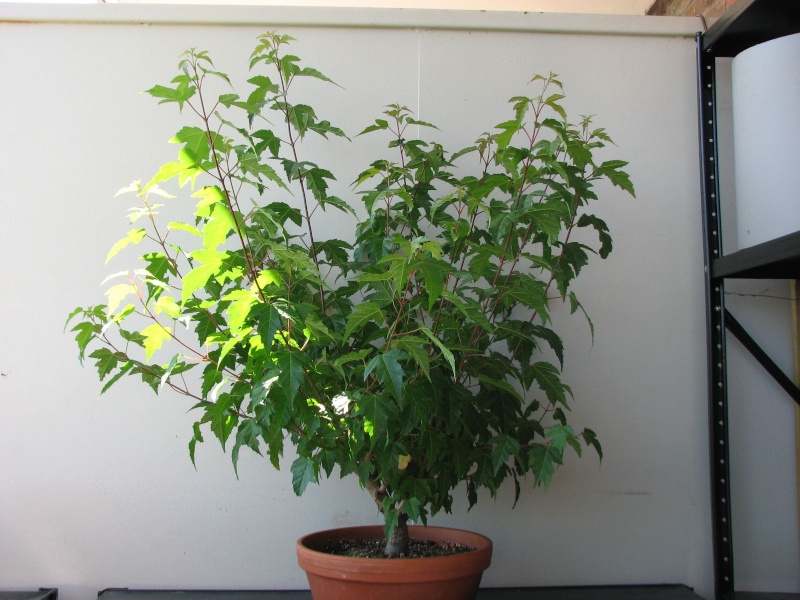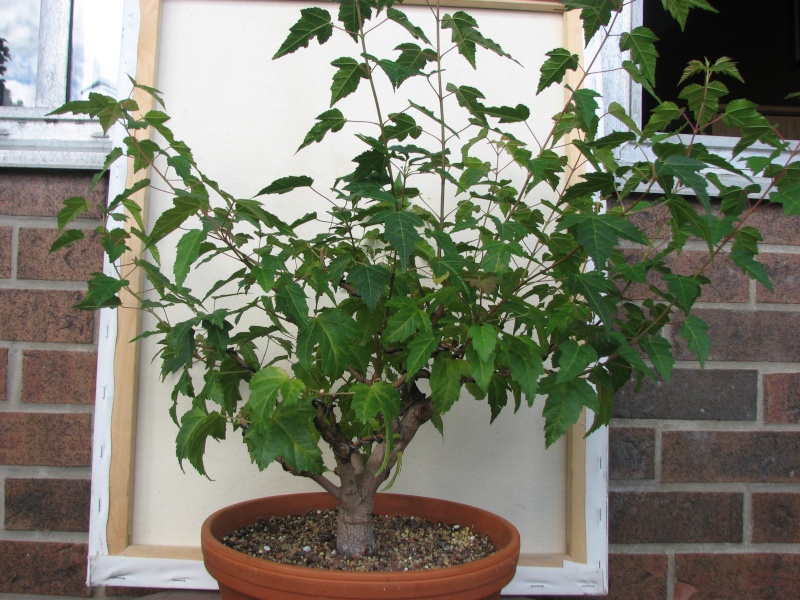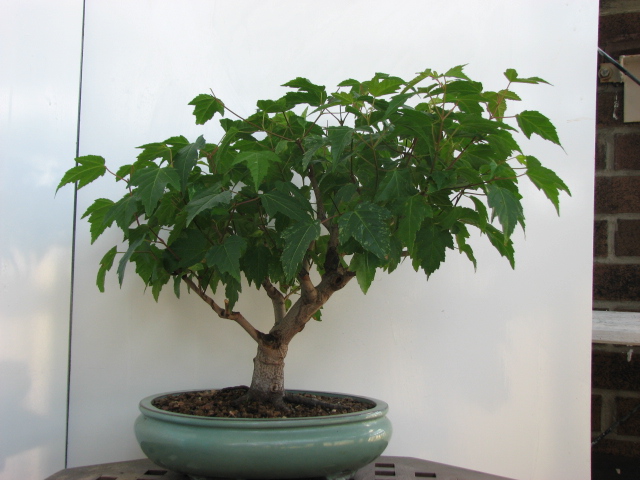 Thanks in advance for any critique or advice. After 4 years, now I'm starting to feel that I have material worthy of posting. Nothing even close to 'finished', but a few trees I'm proud of that have survived my earlier newbie mistreatment and see a future in.
Mike

MikeG

Member





That looks good to me - love to see it again in a few more years.

Dave
Thanks Dave. I hope it looks alot better in couple seasons. Looking at the recent photo, I realize I really need to do something with that first branch on the left. There was a fork at the bend in it, but it snapped off in an unfortunate newbie wiring session a couple years ago, and it has't back budded at that spot (even though it backbuds profusely everywhere else). I've been trying to style just by clip and grow since last year because I find that the branches are quite brittle.

MikeG

Member






abcd

Member





Hi Mike,
I've found the same thing about the branches being brittle and broke a few prime ones in the process now its guys wires only and clip and grow.
The leaves do reduce after being in the same pot for a while but I've found that you can't leave them in it too long....here are a couple of photos (fall and winter image) of mine back in 2010.  I could tell at the end of last year that its health was not what it should be and so I repotted it into a big grow pot and its recovered with a BANG and grown like carzy.
Good luck with yours.
Cheers Graham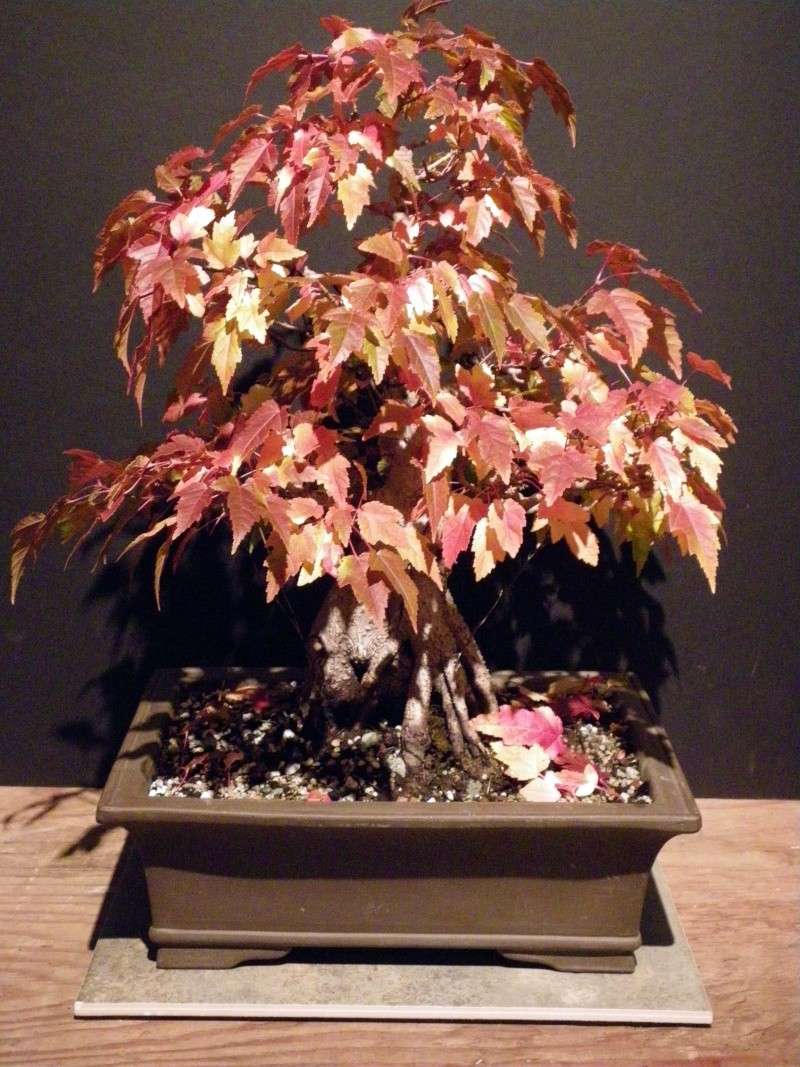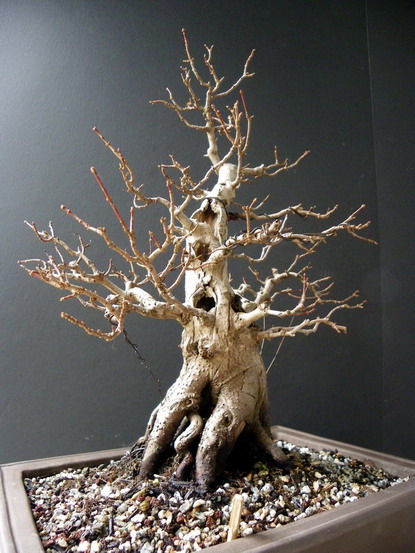 gman

Member





Thanks for the advice Graham. Great tree. How long was it in one pot before you noticed the decline in health? I'm still working on cutting back large roots and developing finer ones so I won't have to worry for a while cause I'm repotting yearly so far. But it's a good thing for me to keep in mind for the future.

MikeG

Member





Hi Mike,
I picked this up from a member of our club and I've confirmed that he had trimmed it down from a large landscape tree and it was in his pot for 4 years and I repotted it after a year on my bench.
Cheers
Graham

gman

Member






---
Permissions in this forum:
You
cannot
reply to topics in this forum