is there much hope for this poorly-tapered 2' japanese maple?
history - this was in a bag for 2 days, with wet soil, with a small amount of roots exposed and probably dead. quickly tossed it in a (way too deep) pot and the roots were re-arranged somewhat. also it was about 3 1/2' before i trimmed down the top to 2' (about 40% of the foliage removed).
i'm not sure about the design to go for, and how much more it should be cut back right now (tho it clearly needs it).
note there aren't many leaves below where i think it maybe should be cut to. i marked where the lowest leaves are per branch.
thanks.
(zone 6)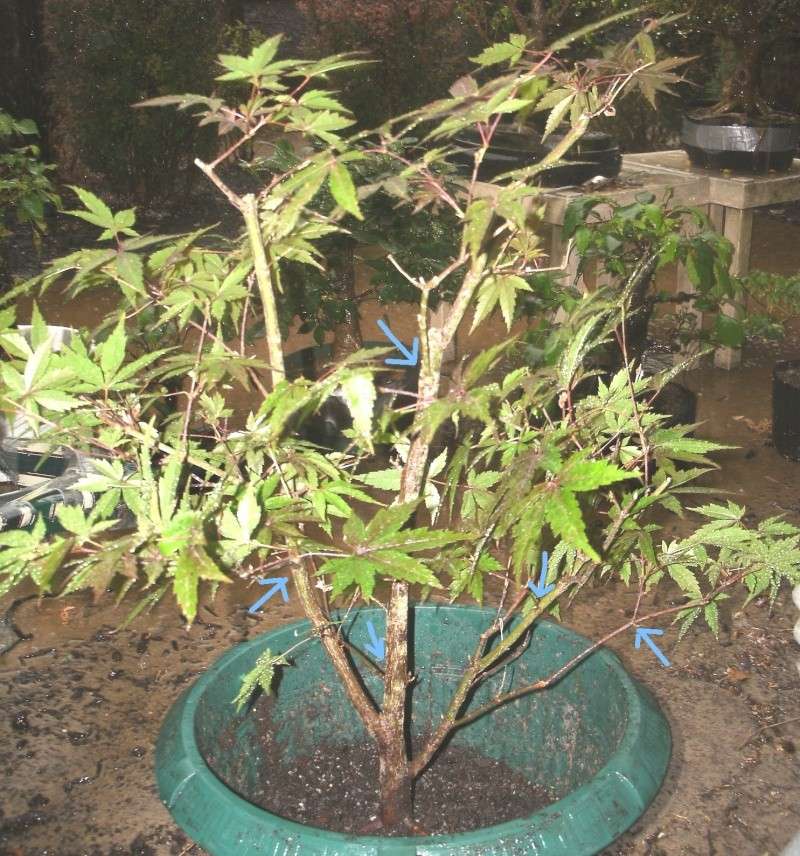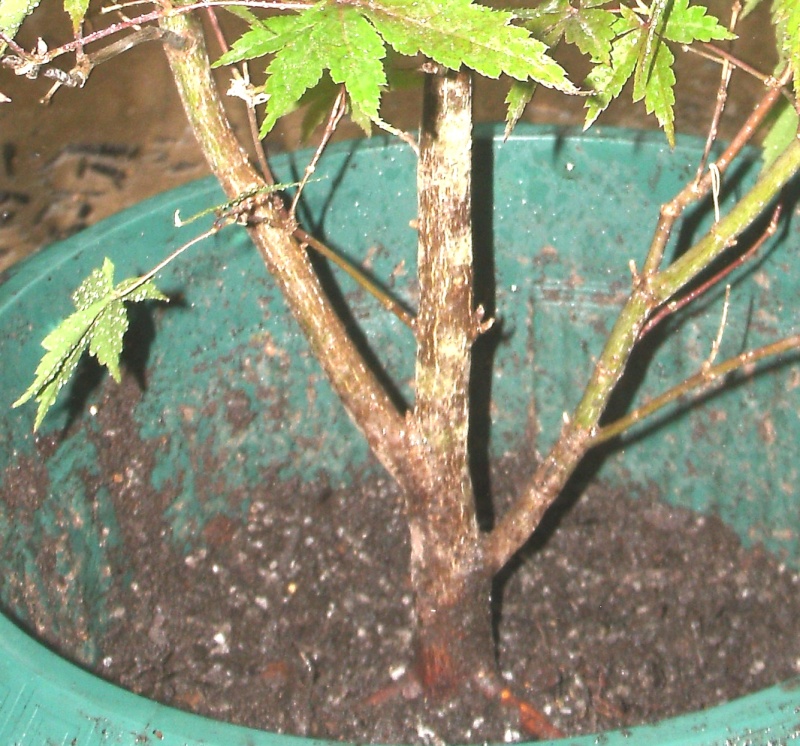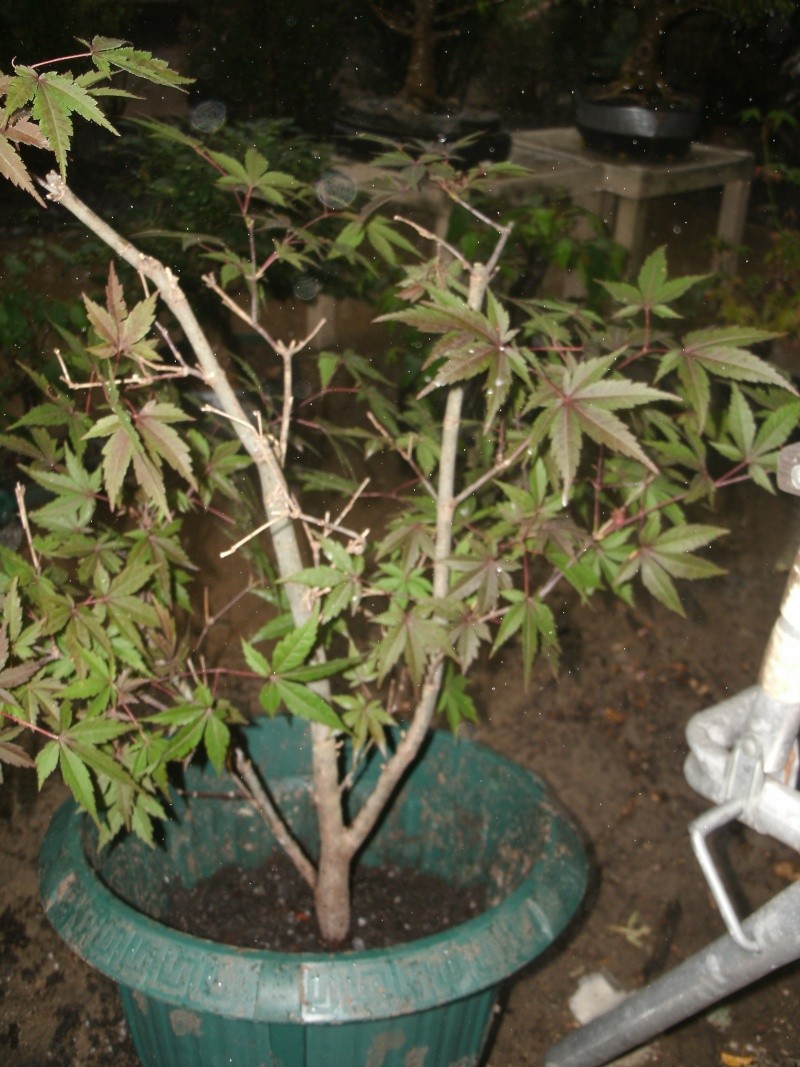 Let it grow for a year or two. it has a couple of low branches that are promising. Get it well established before you think about design.
Let it grow and don't stress the tree any more this season. Some morning sun and afternoon shade is good. Feed regularly.

Watch for bugs and fungus since the tree is stressed. (Is the little shoot on the lower left hand side, pics 1 and 2, infested?) Repot into good soil next spring.


Best,

Augustine
MD 7a


---
Permissions in this forum:
You
cannot
reply to topics in this forum