Hi all,
I got given a Acer Palmatum Shindeshojo as a gift. The trunk was badly graft scared so i thought i try and play around with it. I cut the trunk up and used the Shindeshojo trunk as a cutting, which thankfully rooted.
This was the cutting.
And this is it today.
What i am really interested in is what type of Acer the actual root stock tree is, as i've continued to grow yhis too. The leaves are much larger and a deeper red. So, what type of Acer is this, and is it worth continuing to grow this?
As i'm relatively new to bonsai and Acers i've jut had a bit of fun playing with this tree. I'm quite surprised i've managed to root the cutting, as i wasn't sure it would take.
So, what type of Acer is this, and is it worth continuing to grow this? And do you think my cutting will last?
Thanks all
Huh? The leaves in your last photo, which you say are the root stock, look similar to shin deshojo. Those green leaves in the first photo are NOT shin deshojo, but look like the generic green acer plamatum that most JM are grafted to.

Shin deshojo leaves are vivid choral red. They will transistion to a translucent greenish as they age (6 to 8 weeks).

There is a very vigorous and beautiful cultivar 'Orange Dream' that has emergent leaves somewhat like those in the second photo. The red quickly becomes marginal and disappears leaving a green leaf that changes to yellow with sun exposure. It is surprising to me if it is being used as a root stock, but watch how your leaf colors change over the next few weeks.

0soyoung

Member





Well that is strange. The top two pics are from the only trunk on the tree, quite far up, so must be the shindeshojo. The leaves highrr up are far pinker.

The bottom pics are from the root stock, and im also surprised with the leaves.
As I read your post, you never saw this gift 'shin deshojo' in leaf. I've seen mis-tagged JMs in my local nurseries from time to time. Maybe your gift was mis-tagged. No matter, my favorite JM is the one that is in front of me now.
I snapped some pics that might be of use to you. I should have attached them to my prior post.
Shin deShojo new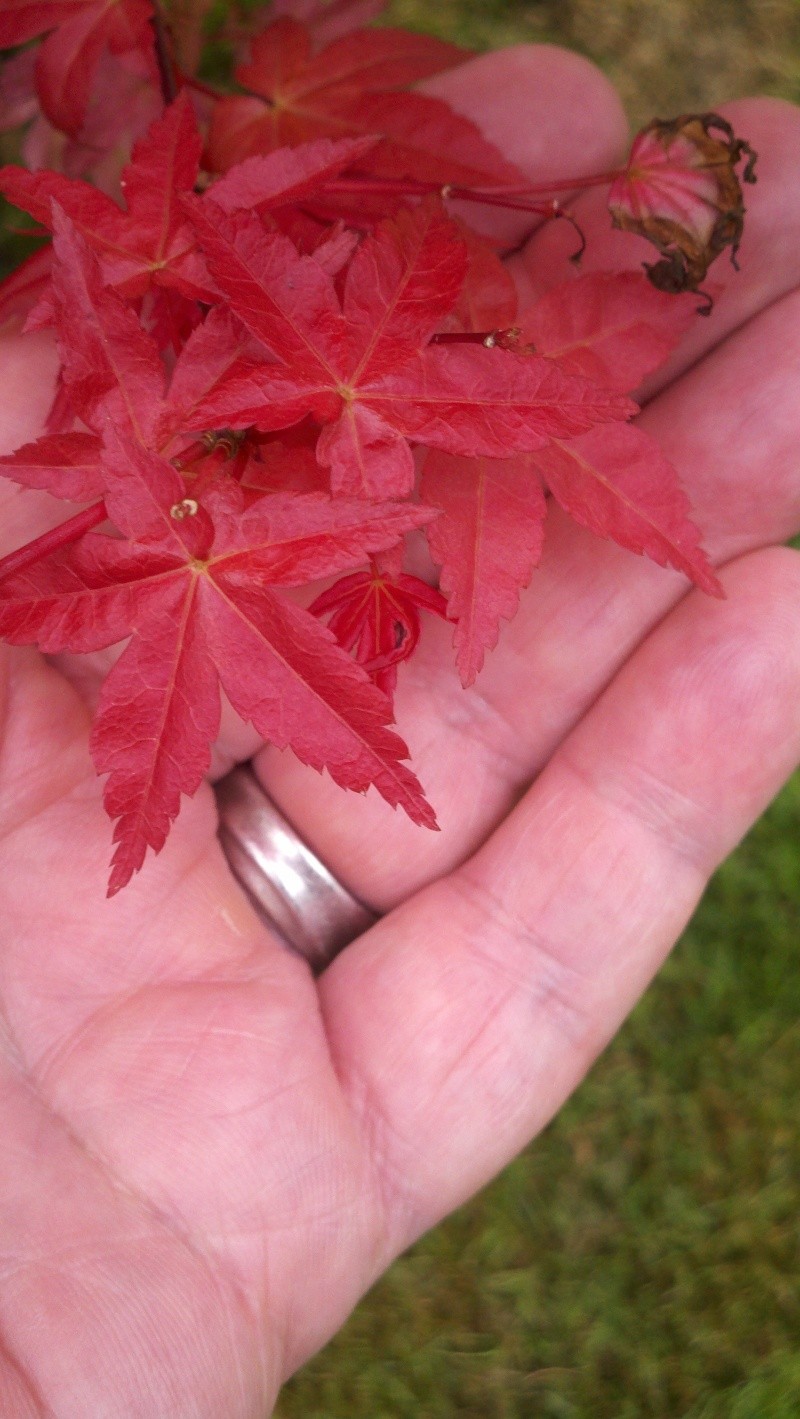 Shin deShojo maturing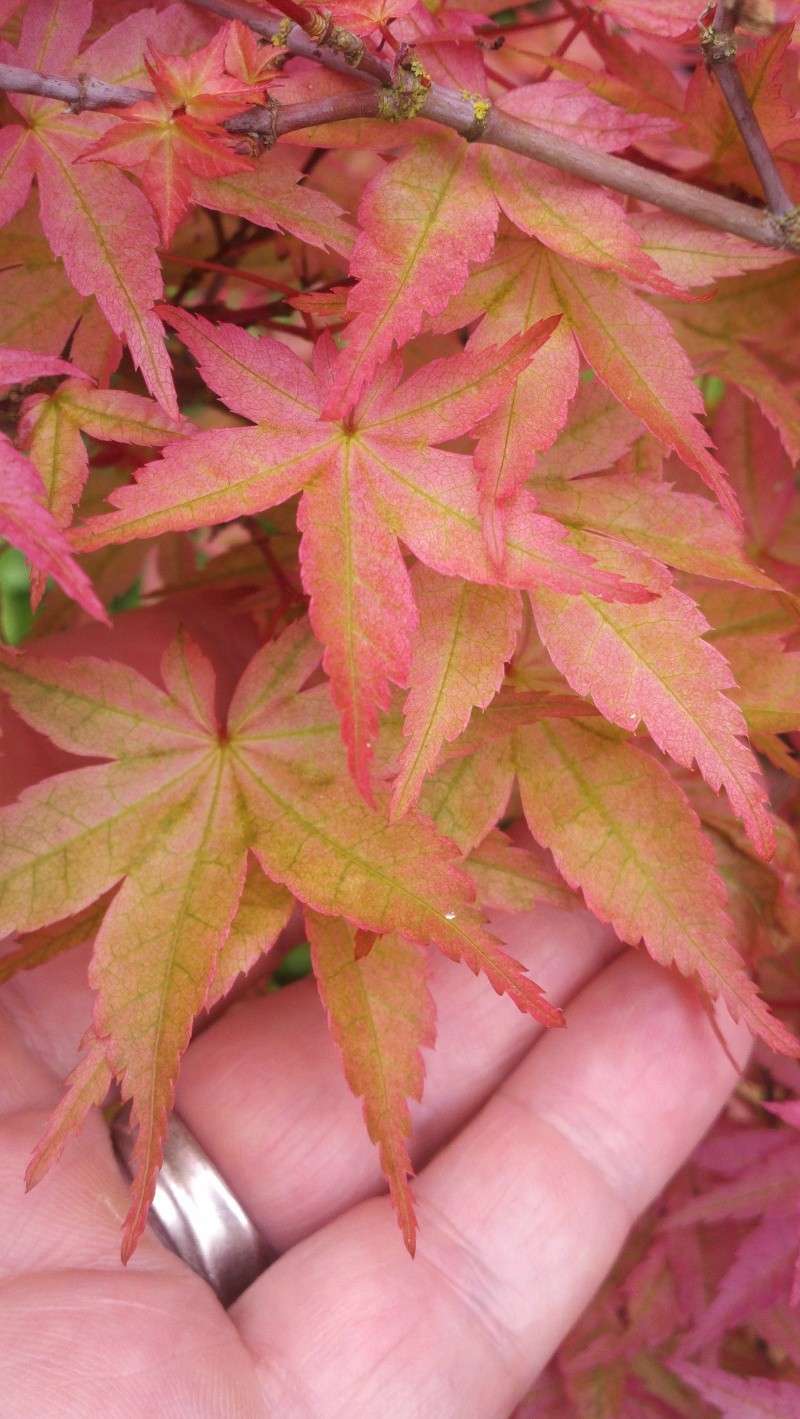 Orange Dream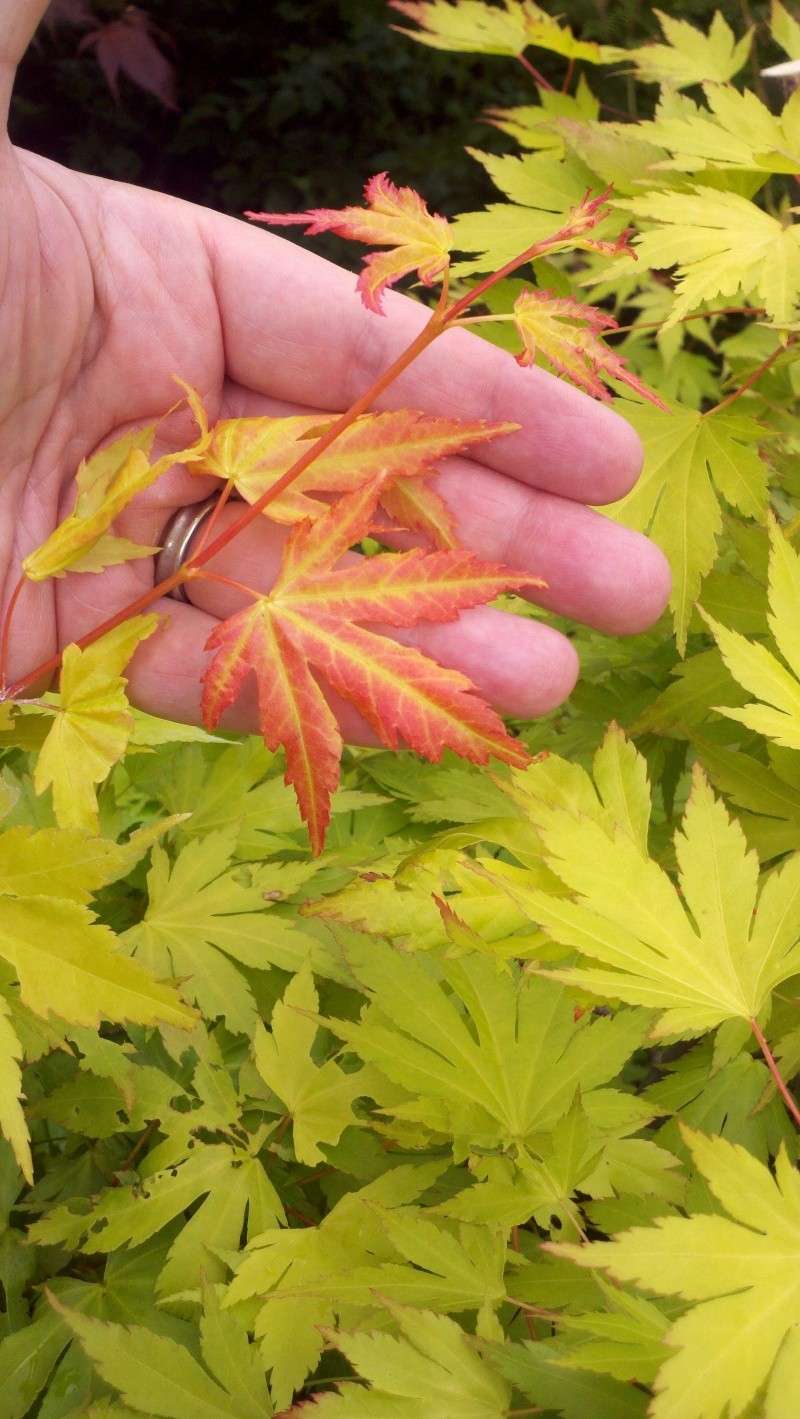 Generic green acer palmatum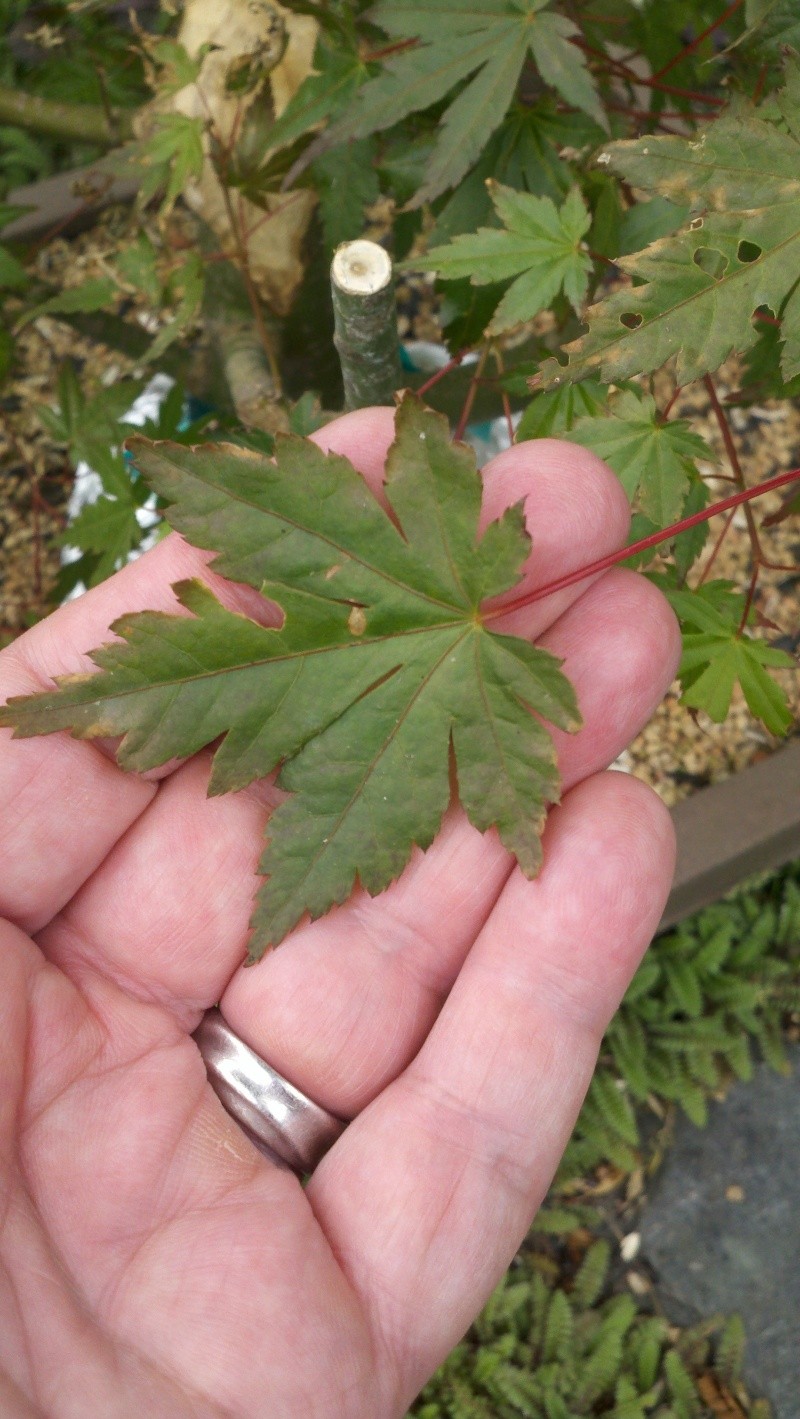 0soyoung

Member





Thats a very nice maple!
I did see it in leaf, as i received the tree last summer. The leaves were never that red though, much more of a pink, like in the newest leaves of the cutting. You can also see a half pink, half green leaf here.
I wasn't even considering it not being a Shindeshojo until you mentioned it. You've got me worried now! I was really wondering what type of maple the root stock would be. Like you say though, the deep red leaves of the root stump is quite surprising.
root stock will not have a name - they are seedlings so can not ever be sold or offered as named varieties - they are mixed breed seedlings simply known as acer palmatum - they may be red, green, pink ugly or beautiful but all seedlings are just palmatum.
Above the graft you would hope to have the named variety but nothing in the original pictures is much like shin-deshojo or similar. annoyingly there is a tendancy for pretty palmatum seedlings to get grafted and named or, as mentioned above mis-named.
you have to trust the source before you trust the name I find
this tree of mine is certainly shin -deshojo, which only means new deshojo...they had one originally and were happy with it, someone found a very similar cultivar that was a bit brighter and held the red a week or two longer so the improved shin version came into being rather than making a new name for a very similar tree.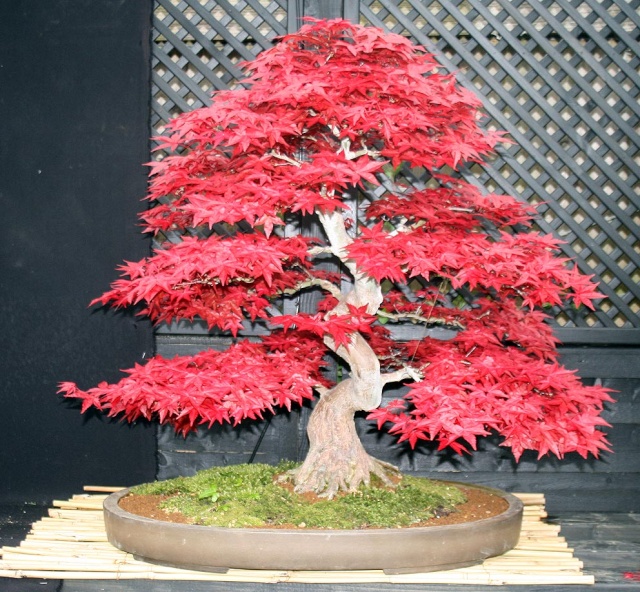 the year i got it it had been previously defoliated so the leaves were not correct in size or shape so we collectively thought it was a beni maiko or similar but last year was normal growth. the tree is grafted - albeit very well and a long time ago.
cheers - let the rootstock grow and just enjoy it as acer palmatum

marcus watts

Member






---
Permissions in this forum:
You
cannot
reply to topics in this forum