i have to decide which way to go with this elm.
1) the taller version and removing that fat side branch, or
2) chopping the trunk 1/3 of the way up and using that thick side branch as the new leader. note that thick branch is bulbous and scarred.
any suggestions?
Front 1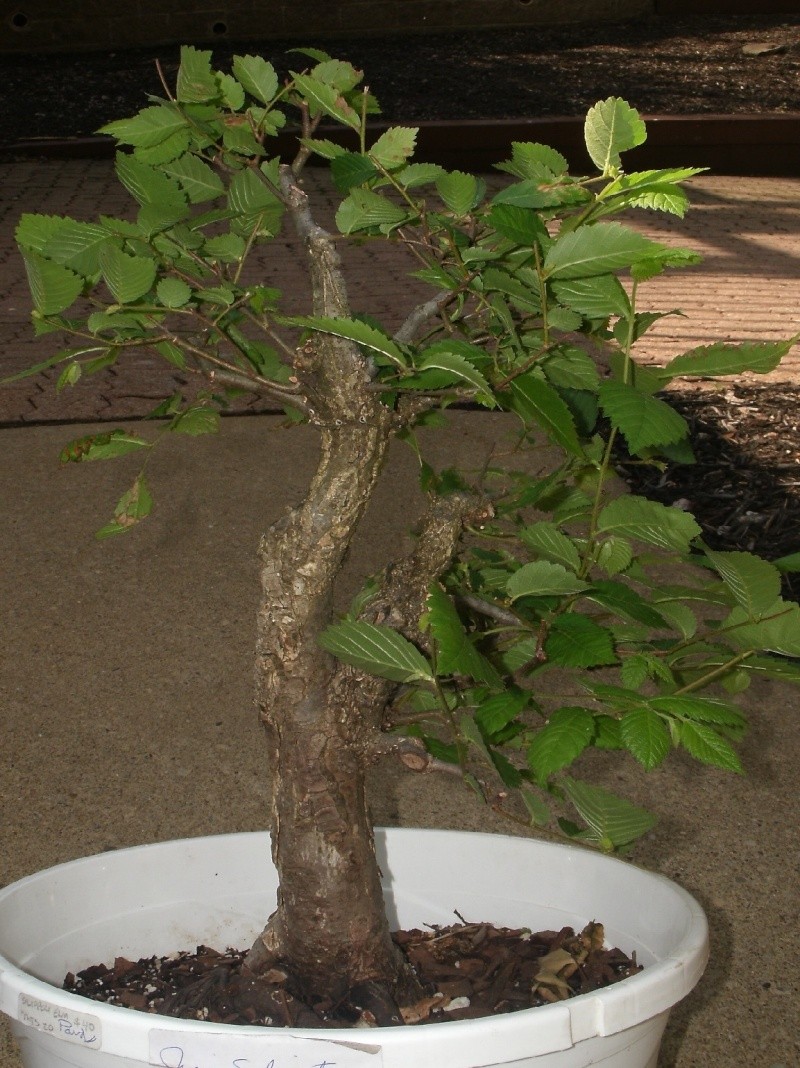 Front 2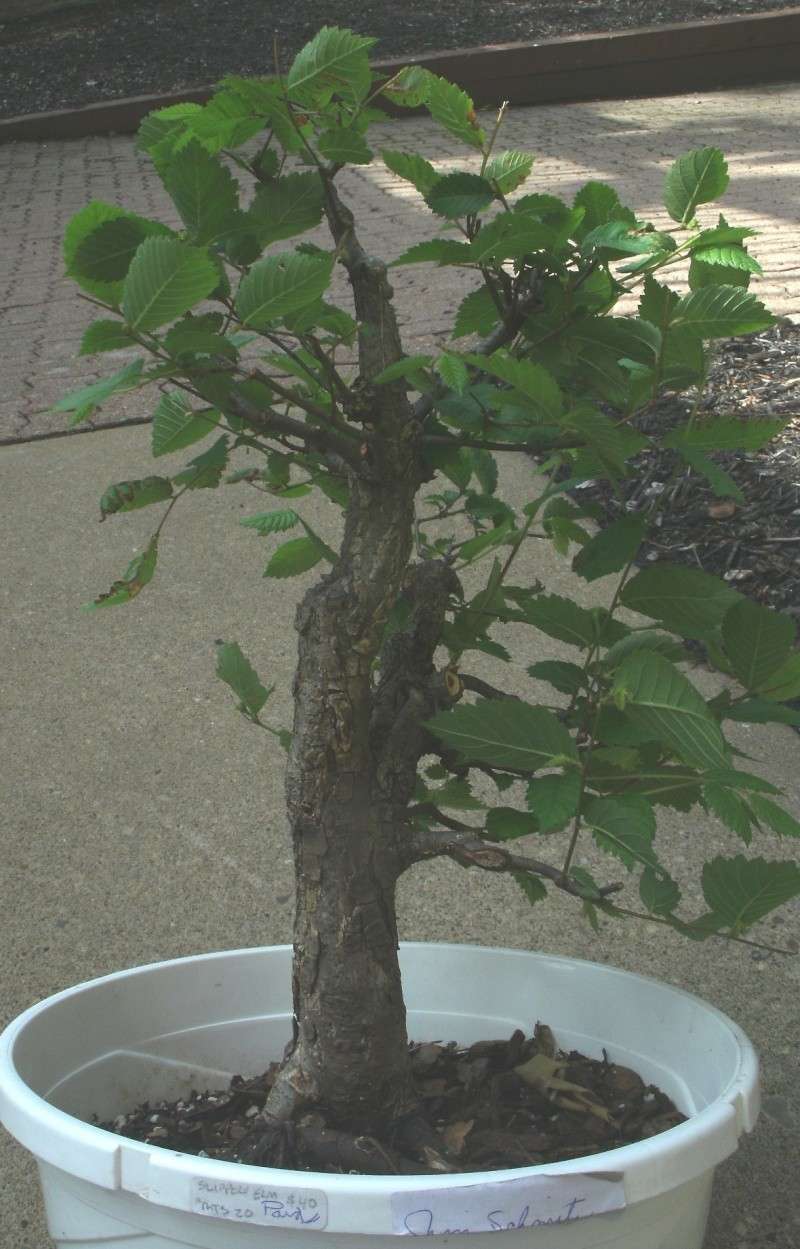 Chopped (should it be angled if this choice?)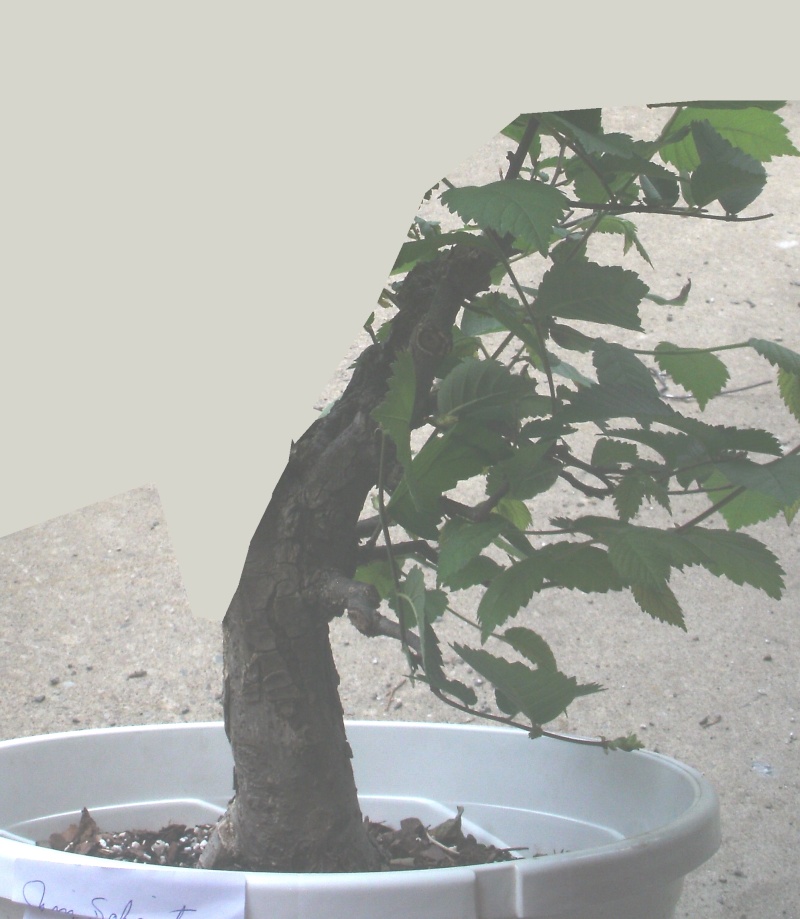 Close-Up of Branch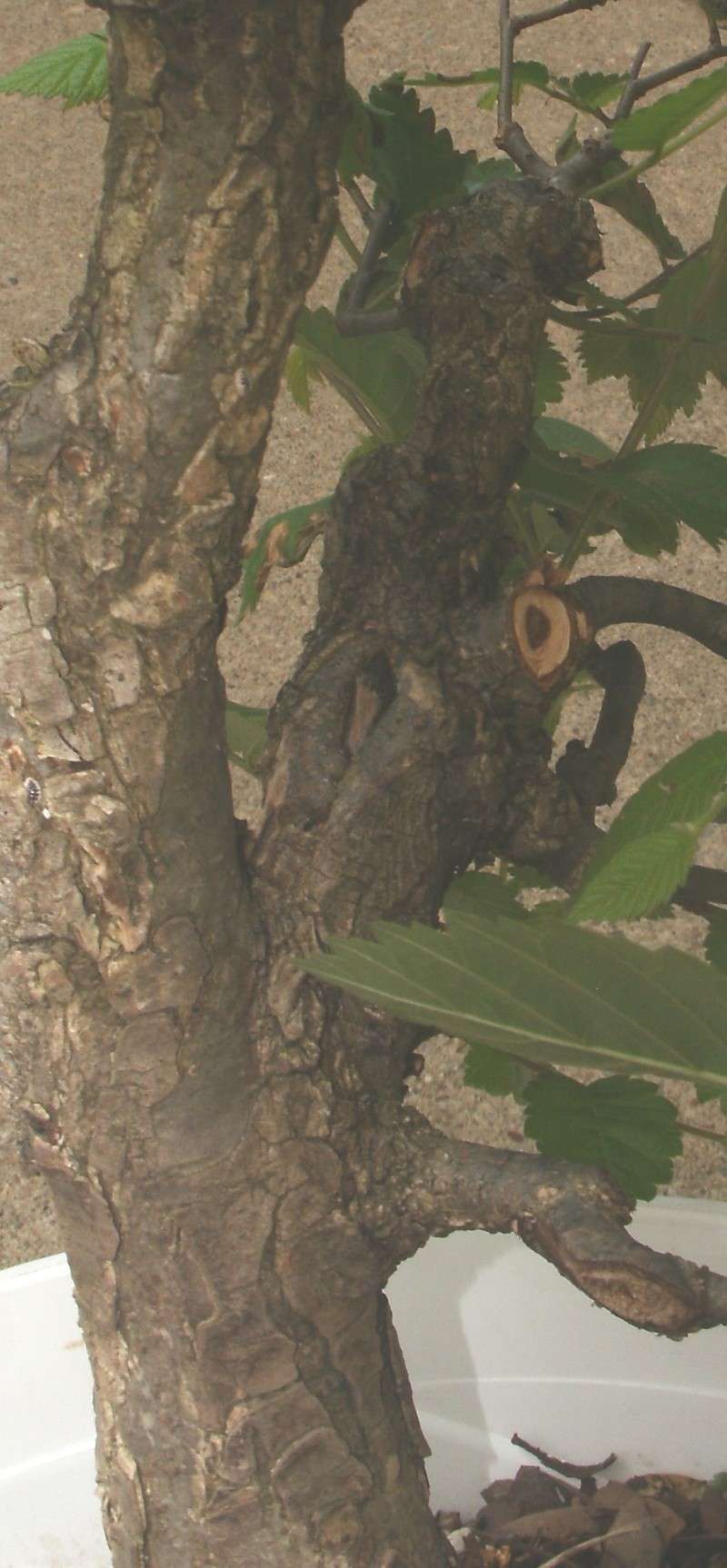 I thought i posted a reply didn,t go through... I would save the tall trunk,, chopping the big side branch but keeping the small one under it...if you do that chop i would plant the tree up right as you can.. only my opion.. show us what you do please...take care john
Yes, that side branch is very awkward & may be diseased.
Iris

bonsaisr

Member





hi,

dont chop trunk - it then just becomes another chopped bonsai with a big scar - the best features are the nicely forming bark texture and the interesting movement in the barked up areas.

this is a perfect tree to airlayer just below the branch split into a very good twin trunk - both trunks will look mature and have the right proportions to each other - plus it will root quickly. Then you get the lower trunk chop anyway to grow a broom elm from as well.

cheers Marcus

marcus watts

Member





Version 3) Keep both and make it look like a tree instead of like a bonsai. What you call fat lower branch is a secondary trunk and should stay.

Walter Pall

Member





I would keep the main trunk [but the big scar after "thick branch" removal??] BTW Very interesting suggestion Walter


yamasuri

Member





I agree with Walter. Either cut will eliminate the unique nature of this tree.

Zach
Ok, now I have even more choices to pick than I started with.

If I keep both, would I simply treat each equally, as trunks in of themselves (except obviously no branches that would cross the other trunk?
And keep the smaller 1 shorter than the main one? If so, what would I do with the main trunk and branches that would be above the smaller one on the same side? Do I need to keep that side of the main trunk bare?
Thanks.
Jim,


don't look at bonsai images for help. Look at real trees. Go out and see what trees in the park look like.

Walter Pall

Member





I agree with Walter. Air layering or chopping removes the natural character and individuality. The faults in trees make them interesting just like the fat on the meat gives the flavour.

will baddeley

Member






---
Permissions in this forum:
You
cannot
reply to topics in this forum