I collected this little Leptospermum polygalifolium ssp cismontanum in 2010 as part of a number of trials with collecting locally indigenous material. Since then it & its siblings have been subjected to innumerable experiments (from potting mixes to care needs & regrowth/bending potentials) and is the only one to survive. As it stood in 2011, noone who saw it on the bench gave it a second glance...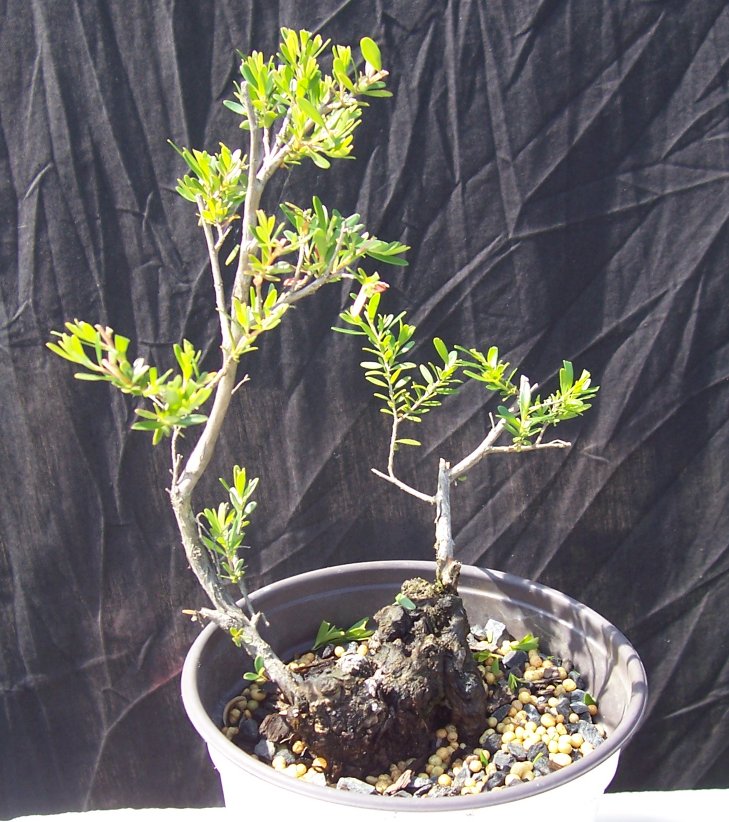 It was given its first pot and I pondered what to do with it...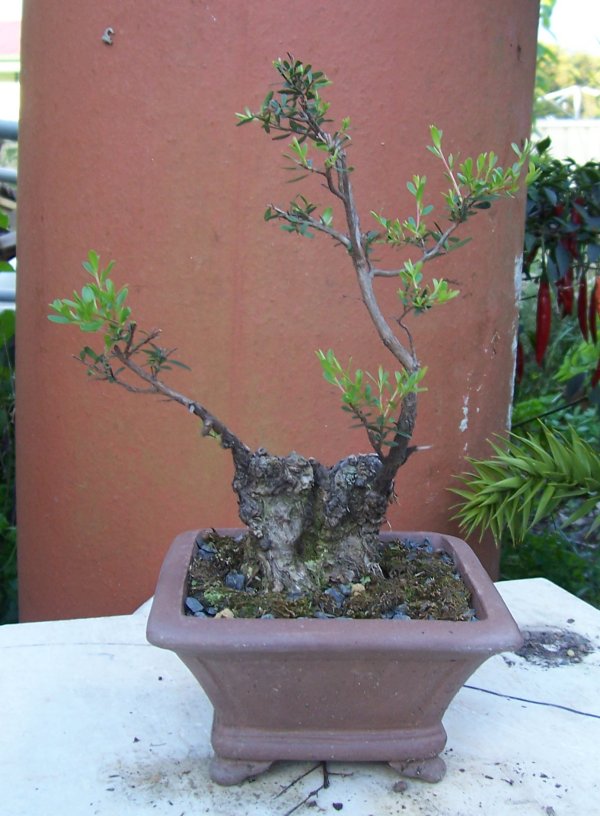 In sept 2012 it was in need of repotting & maybe start finding the tree within.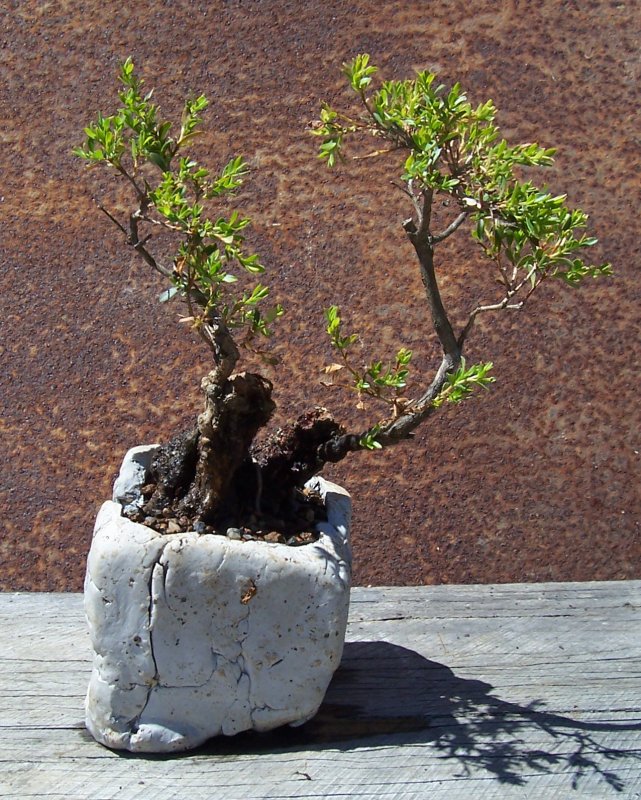 Over the next 9mths it was subjected to a bit of bending (& cracking) to see how it would cope... admirably...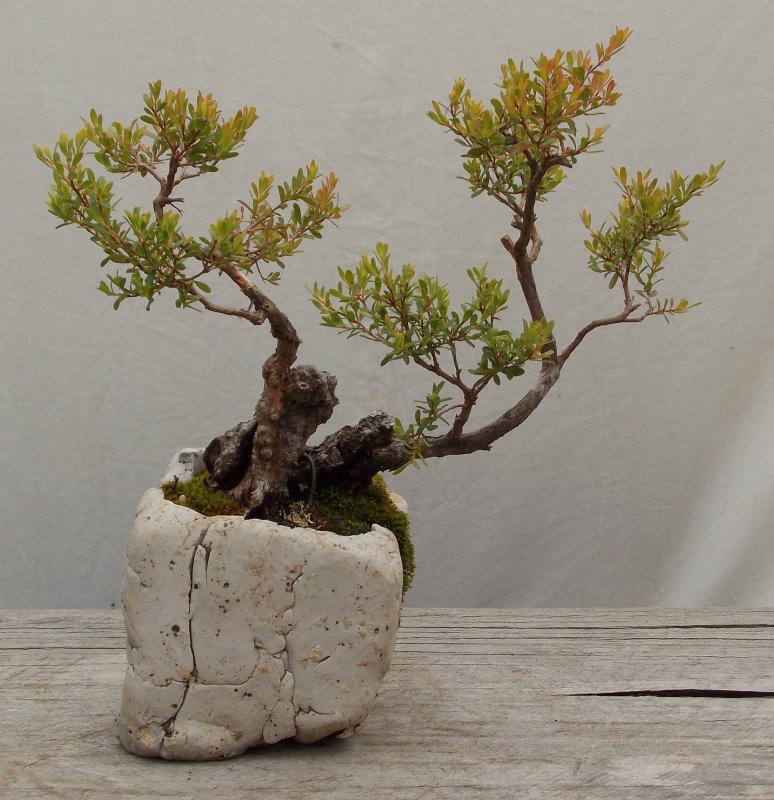 With a few likeminded friends around last weekend it was wired to the tips and repotted. The pads need tweaking & to fill out, the apex of the taller tree wiring once it regains strength.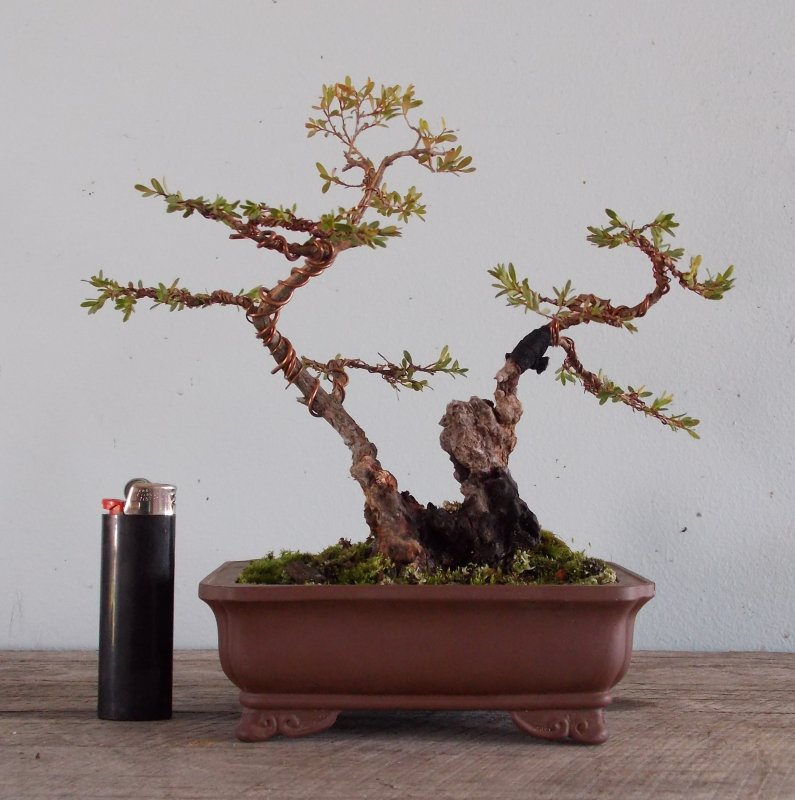 It still has a long way to go but its been fun so far, keen to hear what others make of its current guise.
Looks great - and I love that pot

Dave

bonsaisr

Member





Great choice. I really enjoy elegant trees. The pot is also wonderful, I love cloud feet.

Jake16

Member





Thanks Dave & Jake, the pot was a gift from Ray Nesci to commemorate the 21st b'day of his bonsai nursery, after so many years sitting empty I finally had a tree worthy...
Iris, heres a link to a good representative photo of flower & leaf, mine hasn't flowered yet due to the constant pruning.
http://www.flickr.com/photos/ericinsf/3934049522/

---
Permissions in this forum:
You
cannot
reply to topics in this forum