Hi Folks, I would be interested in your designs thoughts for these "finds" ...that I purchased from a senior member of our local club (this last weekend) who was "downsizing'" his collection. You couldn't beat the prices.
Here is the Amur Maple front and back...(the main trunk is hollow which is truly enhanced during it's winter look), its nebari/diameter at ground level is as a cm longer than a bic lighter and current height is 28cm. The shohin Azalea is from his garden, maybe just some further ramification and thinning?
Comments, ideas?
Cheers Gman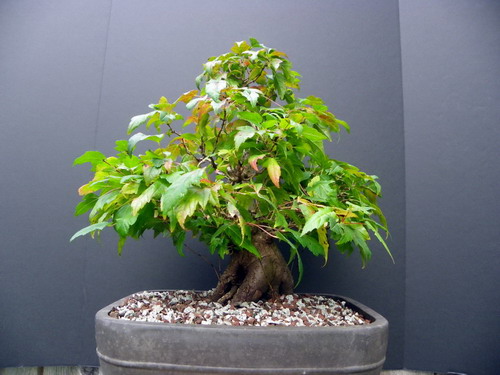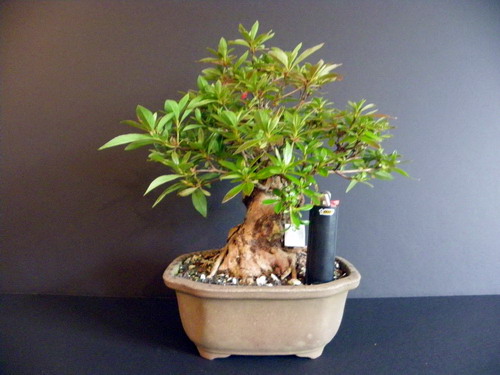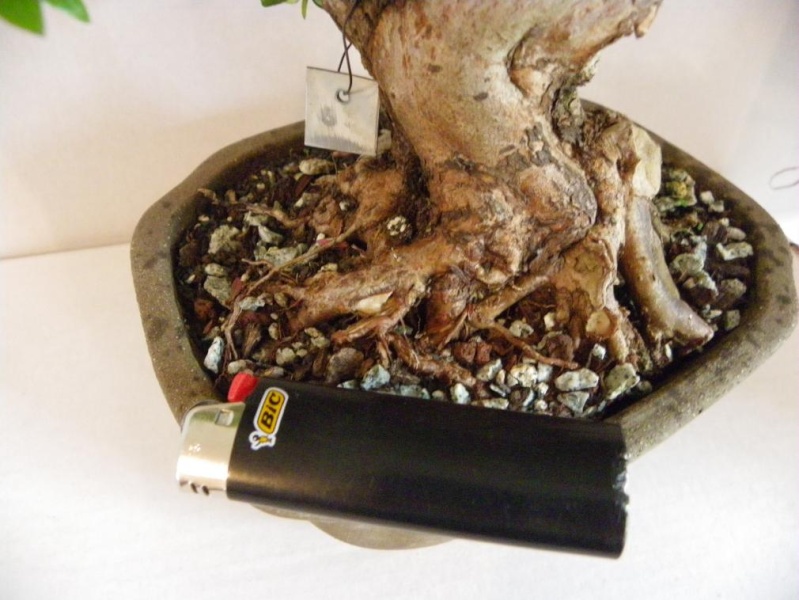 gman

Member





To me, the azalea pot seems a bit small for an azalea which do better with some root room, and the pot for the maple seems a bit large.

Very nice trees. I'd like to see the maple leafless. The leaves are a tad large at this point, but that's probably correctable.
_________________
Jim Lewis - lewisjk@windstream.net - Western NC - People, when Columbus discovered this country, it was plumb full of nuts and berries. And I'm right here to tell you the berries are just about all gone. Uncle Dave Macon, old-time country musician

JimLewis

Member





Hi,

Don't know anything about azaleas (the water is much, much too hard over here, and even a friend who had a tree selected for the ginkgo awards has given up), so I'll take Vance's word.

Both trees are very nice, and for the Amur maple (un véritable petit amour d'arbre), the way you took the picture, for me, shows what the depth of the pot should be : a bit shallower.

I have about a dozen in cultivation from tree-nursery stock, and the leaves don't seem as easy to reduce as other maples', but I only have a two-year experience with them. This year in France we had an early warm/rainy spring, so all the deciduous and some of the conifers really rocketted, so maybe I'm wrong, but I think it takes a lot of care and experience as far as soil, watering, and feeding is concerned to reduce the leaves on this species...

But overall design and the health of the tree show you bought it from a master...

AlainK

Member






---
Permissions in this forum:
You
cannot
reply to topics in this forum