I won this unglazed pot at the Potomac Bonsai Association Auction yesterday and would like help identifying the chop and stamp. I looked on the "Chop Link" that has been posted here previously numerous times; it has over 400 chops; I did not see one to match mine ... I am dyslexic and am challenged ... This does look familiar to me from older IBC "chop" posts, but I couldn't find it.
Anyway, I have included pics of the pot and chop and stamp. Is it Chinese? Is it Japanese? Is it "both"?
Thank you for any help

Pot is approx 17 inches by 14 inches by 3.5 inches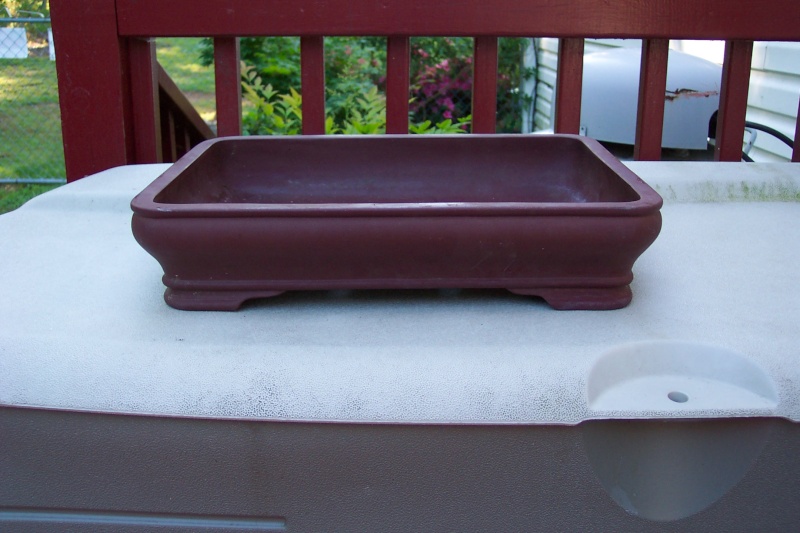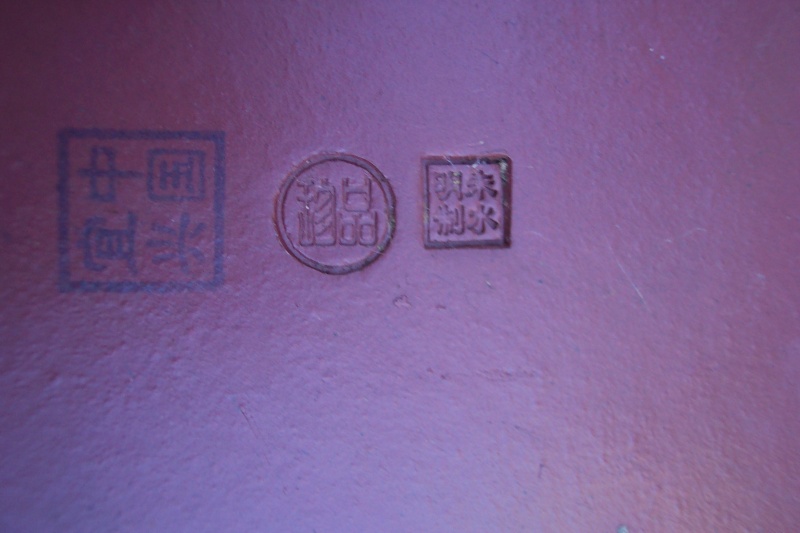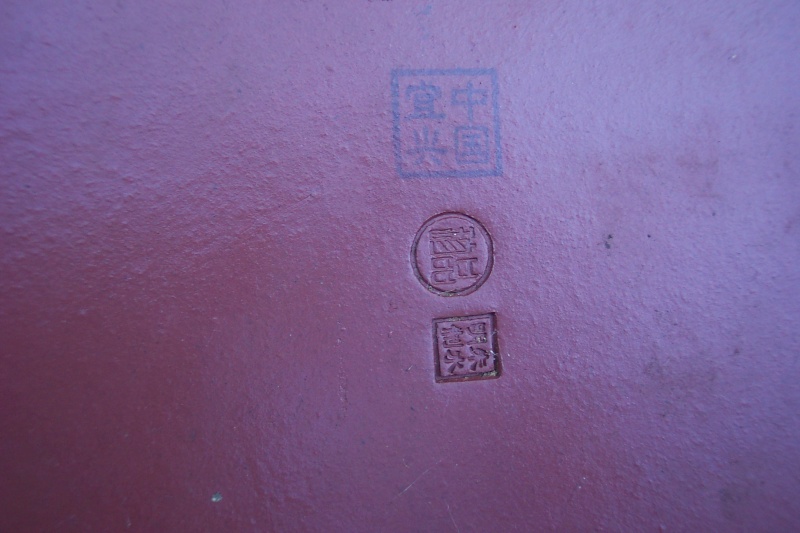 Todd Ellis

Member








Off the top of my head, the ink chop identifies it as Chinese.... don't know about the others.

Russell Coker

Member






Todd Ellis

Member





Thinking the color of the clay also says to me, chinese. Some of the earlier pots have smaller drainage holes
so don't be afraid ( in the future) to show their relative size.

dick benbow

Member






Todd Ellis

Member





That's Yixng China.
Chops are from left/top China Yizing(中国宜興), Zhenpin(珍品)and Zhu Shui Ming Zhi(朱水明制).
Thank you. Yizing is the region? Are the other names, Zhenpin, and Zhu Shui Ming Zhi the kiln and the potter?
Thanks!

Todd Ellis

Member





Yeah, that's all well and good, but I want to know the rest of the story too!

Russell Coker

Member






---
Permissions in this forum:
You
cannot
reply to topics in this forum