I recently purchased my first yard; They were even nice enough to throw a pretty nice house in the deal. This past weekend, my friends and I put this bench together for less than $100. I am going to let the pressure treated wood dry out a bit and then apply some sort of stain to preserve and make it look better. I am open to suggestions as to the type of stain.
It has been a long time coming for my pretend-sai to finally have their own space, and now that they do, it highlights my collection's immaturity. I do have some more plants that I need to collect from a grow bed in pond baskets. I am not sure how many I'll be putting back in the ground for development, but planning for the future is part of the fun. Some of these in pots should really be in the ground to develop as well, and although my new yard has space, it is surprisingly nicely landscaped already with some mature rose bushes and a couple forsythia, so I might have some issues working a grow bed in without ruining the general aesthetics of the yard. Maybe I'll have to move a couple roses bushes around in order to make room and hide the new grow bed...
General and specific advice always appreciated and even sometimes followed,
David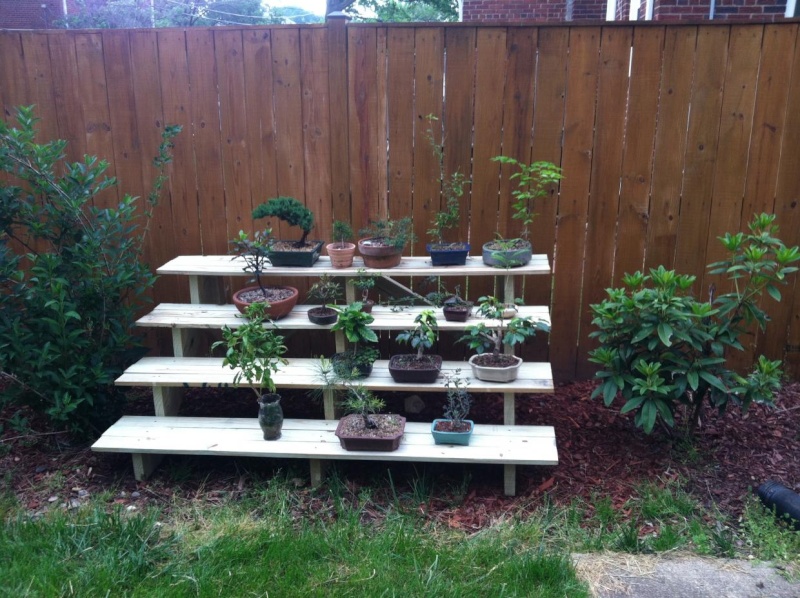 MrFancyPlants

Member





Hello David
Congratulations with your new paradise.
I see you have already a wind screen something good in your 7a zone, next to growing beds, a greenhouse would be a real good thing to think of in the future, it makes the growing season longer.
Second hand greenhouses are a possibility when finance come in to it.
Sunip


---
Permissions in this forum:
You
cannot
reply to topics in this forum