One of my private clients who has been collecting some of my finest bonsai during the past seven years is moving
into a smaller home. She has donated her entire bonsai collection of 34 trees to the Monroe Community Hospital
Foundation, which supports the Monroe Community Hospital where the Bonsai Society of Upstate New York
has their annual exhibitions. This was also the venue for the first and second U.S. National Bonsai Exhibitions.
Several of the bonsai in this collection have been on display in past U.S. National Bonsai Exhibitions and in
bonsai publications as well, some in training for over 25 years.
Many of these bonsai are exhibition ready and others can be easily developed into fine specimens with a bit of
trimming and wiring. Bonsai professionals will find material here which can be quickly and easily trained for sale.
The entire collection will be included in the Benefit Auction at the upcoming International Bonsai Colloquium
on Saturday, June 8, 2013 along with other items. There are no reserves on any of the bonsai and related items.
Admission to this special Benefit Auction will be LIMITED to those attending the banquet. People will not be
allowed to attend after the meal to bid on items. Banquet tickets are $40 which includes the Benefit Auction.
The Benefit Auction is included in the full registration for the International Bonsai Colloquium and I've extended
the early registration fee of $280 until June 1, 2013. This is a special event with some of the finest bonsai
educators in the United States and England. The Technical Bonsai Seminars has never been seen before and will
help beginners as well as seasoned professionals with their growing and training of bonsai. The Bonsai Display
Seminar is truly unique as well where each artist will display the same tree to show their taste and understanding
of the art. The lecture/demonstrations have been carefully designed to be instructive as well.
In addition to the above unique activities there will be five rooms filled with 22 vendors offering their finest
plants, containers, supplies as well as several woodworkers with bonsai tables and other display items to add to
your cultivation and appreciation of bonsai. Another unique highlight is my private display open to the public of
some of the finest bonsai I've worked on during the past half century. Each of the 25 bonsai on exhibit has been
carefully selected and will be formally displayed to present their beauty for your enjoyment and appreciation.
Photographs are encouraged so you can share this unique experience with others at a later date. My newest
book, illustrating advanced and intermediate techniques as well as other cultural information features over 675
developmental photos of 100 of my finest bonsai will be released at this event. The descriptive photos will help
you to develope and improve your bonsai to a higher level.
Full registration, which includes a banquet ticket, remains at $280 until June 1st. Banquet tickets are $40 which
include the Benefit Auction and can be easily reserved by mail, fax or through my website at:
http://www.internationalbonsai.com/page/480849588?sitecookie=3cfd7bfe93c17f6df8979148cd85b36e
I look forward to welcoming you to the International Bonsai Colloquium where you will spend an enjoyable
weekend learning about bonsai among bonsai friends as well as having the opportunity to add to your collection.
You will not be disappointed.
Bill
PS: Attached are a few older photos of a few of the bonsai for the Benefit Auction.
Blue Moss Cypress
Maidenhair Tree
Japanese Maple root-over-rock style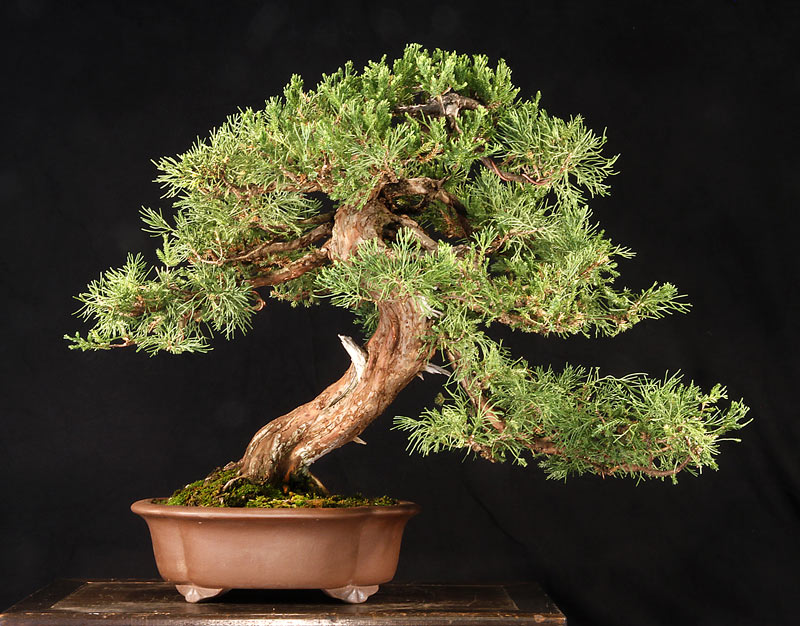 San Jose Juniper
Korean Hornbeam, collected in Korea

William N. Valavanis

Member






---
Permissions in this forum:
You
cannot
reply to topics in this forum