I have a 4 y.o.
Adansonia
for which I need some styling advice. The pot in which it currently lives is actually oval shaped (looks round in the picture due to the angle). It has been in this pot for almost a year.
The roots are ideal for some kind of exposed root situation... All my other baobabs have single large fat main roots, I'd like to take advantage of this odd fellow's peculiarity. Oh-- almost forgot: for scale purposes, the root cluster is ~3" across; height from soil level is 9"; pot is oval, 5"x8"
Any thoughts?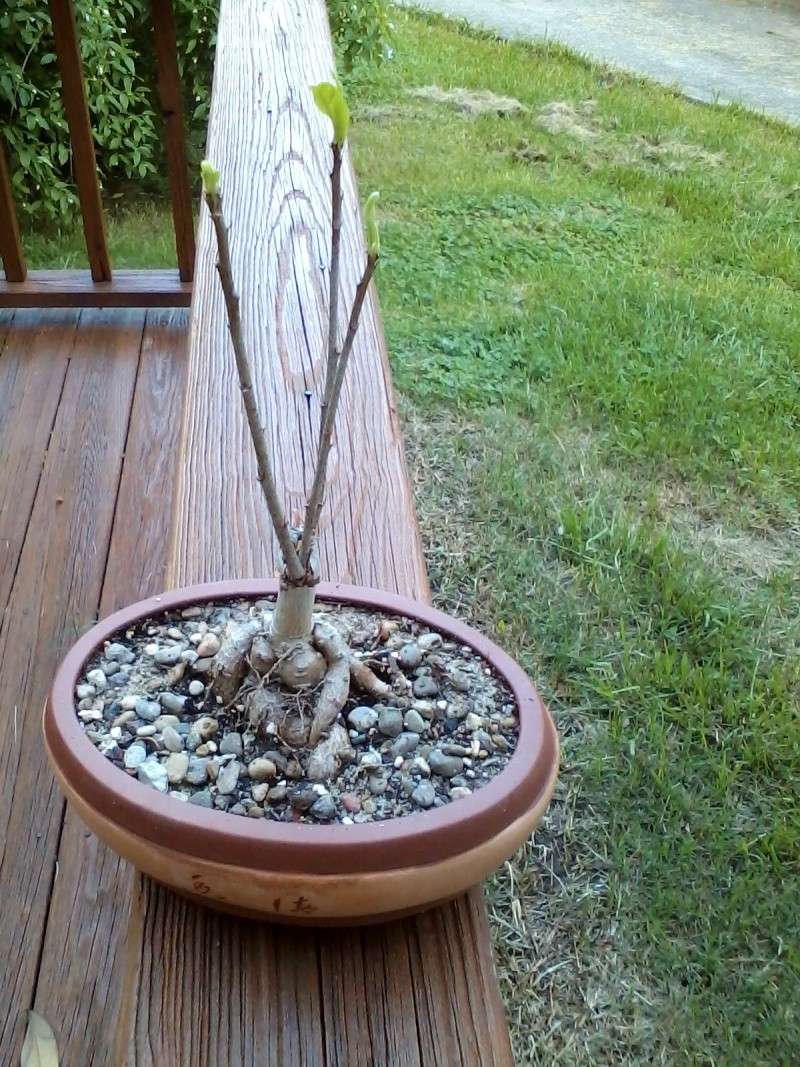 Last edited by redbeard on Mon May 20, 2013 1:16 am; edited 1 time in total (Reason for editing : spelling)

redbeard

Member





Nothing prevents you to use this tree's peculiarity of it's root-all of us have a few of these oddities among our bonsai trees. If you are going for this it would be an good idea to style the branches in the same manner as the roots - the straight long branches do not complete the picture. To draw more attention to the roots, clean away the smaller roots and remove the pebbles and replace them with gravel less obvious. The area between the old trunk and the new twigs can also be cleaned up a little - cut away the ridge and dust with flowers of sulfur or cinnamon spice.

Have fun!

Lennard

lennard

Member





Lennard:
Hmmm, cinnamon... I had never heard of using that, but after googling it, I see that I've been missing out on something very handy also for fungus gnats.
I was thinking about how I might have the branches reflect the roots... Maybe wiring them to a horizontal orientation and cutting them back a bit...
Best advice you gave: "have fun!"

redbeard

Member






---
Permissions in this forum:
You
cannot
reply to topics in this forum