The color of my bloodgood is off. Some of the leaves are a light burgundy but alot is still a green color. It has been in full sun for awhile now. Any ideas why?

Jake16

Member





But Bloodgood sends out the leaves a very glowing red? and then it turns into the dark blood red as it matures? Am I right?
If its going green then I suspect it doesnt get enough sun.

Is that probable?
Love and light

Andre Beaurain

Member





Not always, André. Mine are a greeny-red until the leaves are fully out.

Jake, is yours a dissectum or just the "normal" leaf?
_________________
"Espouse elucidation"
_____________________________________
my website

fiona

Member





Lack of sun will affect the colour heavily, this is my Bloodgood that gets full sun, the new leaves are really bright & darken as they mature, with strong light levels the colour will hold all season.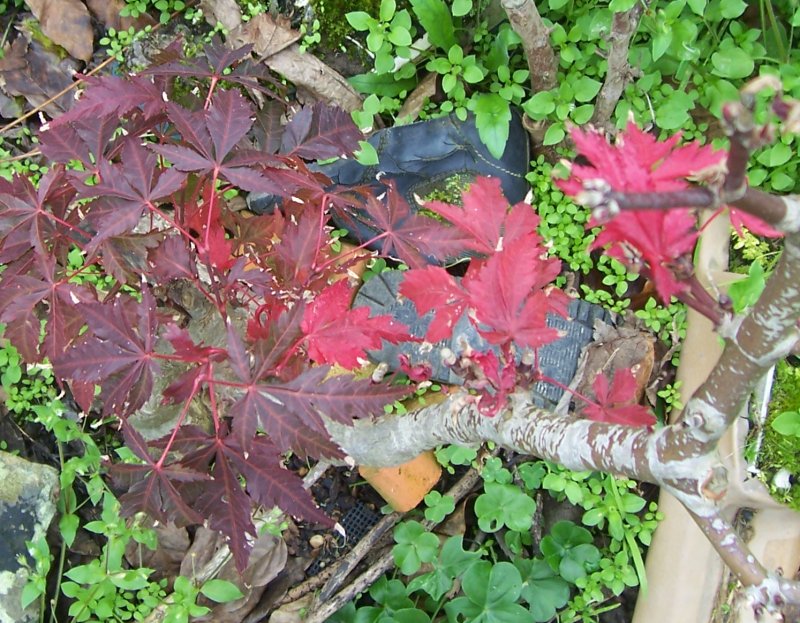 Fiona, I would like to see some pics of your 'Bloodgood' in my experience the new growth is always a bright red (in full sun or in the darkest corner of my shade house).
Idk which one I think its tge normal one but the colors on my tree are not even close to that. Ill take a pic today.

Jake16

Member






Jake16

Member





Jake16 wrote: Maybe it's not a bloodgood.

very possible. Could be a seedling also and not displaying the full pigmentation of the parent.
Did you buy it as a named variety labeled atropurpureum 'Bloodgood' ? In other words upon what are you basing your ID that your dealing with Bloodgood.
-Jay

drgonzo

Member





This is a layer in my shadehouse, why its shooting at the back end of autumn is beyond me but the new growth is always this bright. If kept in shade it matures to a dirty green like your tree.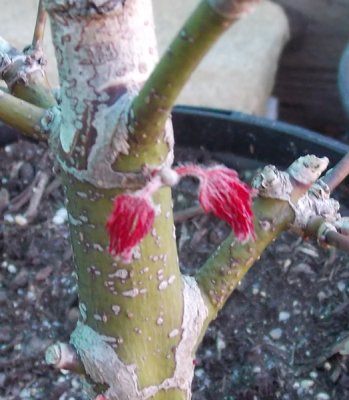 Matt,
Im not entirely sure but I think that the new growth was never that bright. Since it matures to a dark green that means that the mature leaves will never darken?

Jay,
Yes thats exactly what im basing it on and the bark is a purple color like I saw on other bloodgoods.

Jake16

Member






---
Permissions in this forum:
You
cannot
reply to topics in this forum