This is Lyonia lucida, a native of the SE USA lowlands (Southern Virginia to Eastern Lousiana), one of several shrubs/trees (many of them unrelated) called Fetterbush. It grows in low, wet areas, but not in standing water. I dug this one from the swampy woods on my farm in Tallahassee in 2000.
Dirr (Manual of Woody Landscape Plants) says it doesn't hold up well under stress, but this one has been happy in bonsai pots since 2001. I know of no one else who has one as bonsai.
It is blooming now. L. lucida is a member of the Heath family, along with blueberries, and as you can see the flowers are much like blueberry flowers. Fruits are dry seeds. They MUST have acid soil.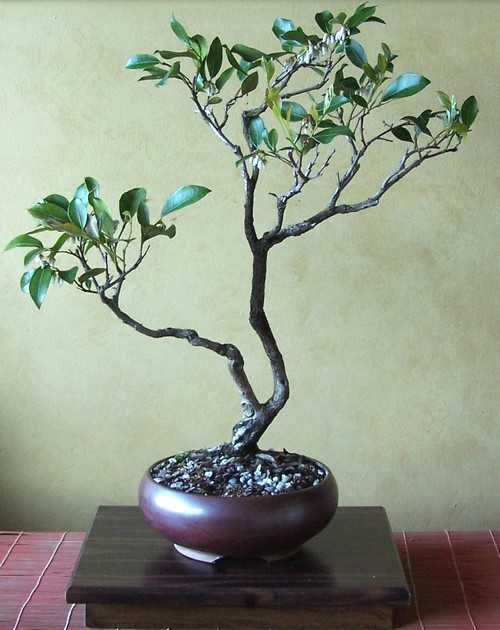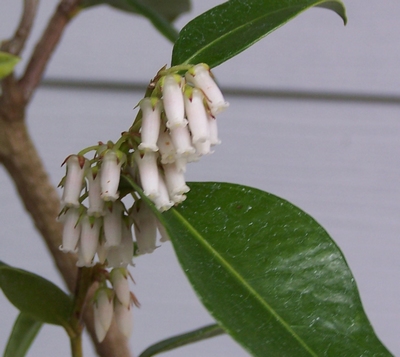 \
_________________
Jim Lewis - lewisjk@windstream.net - Western NC - People, when Columbus discovered this country, it was plumb full of nuts and berries. And I'm right here to tell you the berries are just about all gone. Uncle Dave Macon, old-time country musician

JimLewis

Member





Interesting specimen Jim, have the leaves reduced under bonsai culture.... love the flower pods, very much like blueberries.
Cheers
Graham

gman

Member





Thanks. It has been so long since I've seen one growing wild in the swamps that I'm not sure I recall its normal leaf size. I think they've reduced a bit, though.
_________________
Jim Lewis - lewisjk@windstream.net - Western NC - People, when Columbus discovered this country, it was plumb full of nuts and berries. And I'm right here to tell you the berries are just about all gone. Uncle Dave Macon, old-time country musician

JimLewis

Member






---
Permissions in this forum:
You
cannot
reply to topics in this forum