Hi, I share the evolution of the first tree nursery to buy newly launch me in this world, is a taxodium mucronatum is kind beloved by all Mexicans, is the national tree is wherever the water like rivers abound , streams, lakes, etc. in my case comes from nursery and suffered all my mistakes and inexperience, fortunately is a
very strong and vigorous species
aqui el apice mas grueso
ya cortado el apice pero algo despeinado
despues de la peluqueria
este año mi ahuehuete no se entero de que paso el invierno asi estaba hace poco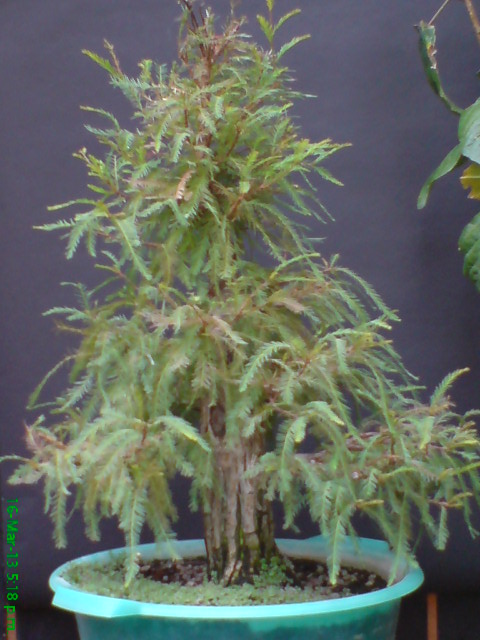 asi que lo defolie, para ver la estructura y seguir refinando el diseño, asi quedo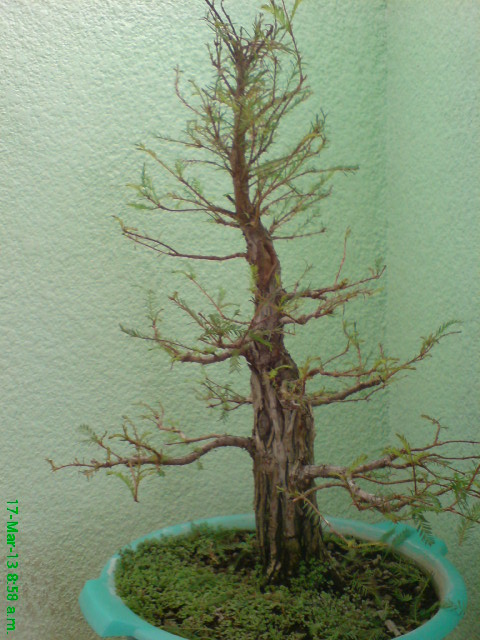 Your pictures have inspired me.I think it looks great.Thanks for sharing your pictures.

dave

Member





How long has it been in training? It looks like quite a suitable species and seems to be progressing well.

MrFancyPlants

Member





I bought it in 2007, but for my mistakes, it is until 2009 when it begins to make his way as bonsai, but still lacks the following spring maybe have your first bonsai pot
Very nice job Rafles! great evolution
best regards

fM

Member





I would love to. I tried to create a new tree with branches plug, but without success

tap pi lu

Member





Here http://www.betterbonsai.com/profiles/montez/montez.html , very interesting tree of this species by bonsai master John Naka. Possible inspiration...?
---
Permissions in this forum:
You
cannot
reply to topics in this forum