Hi everyone,
I want to show you a first result of my collaboration with calligraphy artist Juju Kurihara.
It is a small pot, only 16 cm in diameter and 6 cm high.
I think it turned out nice and I am looking forward to do more work with her.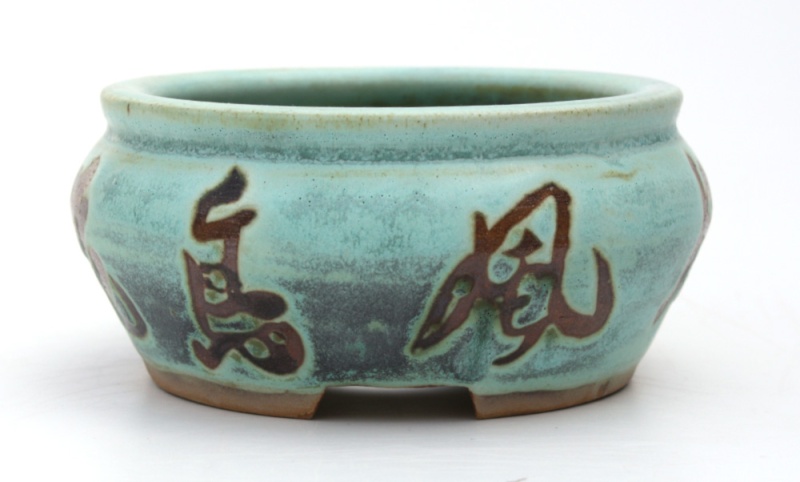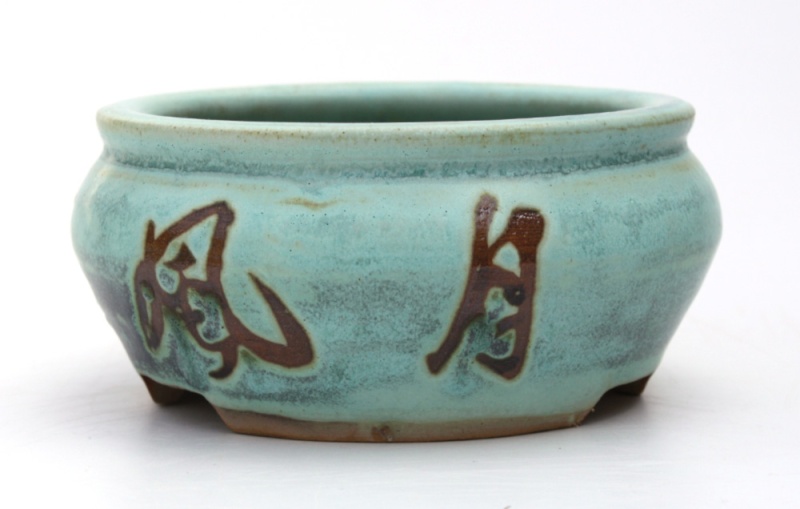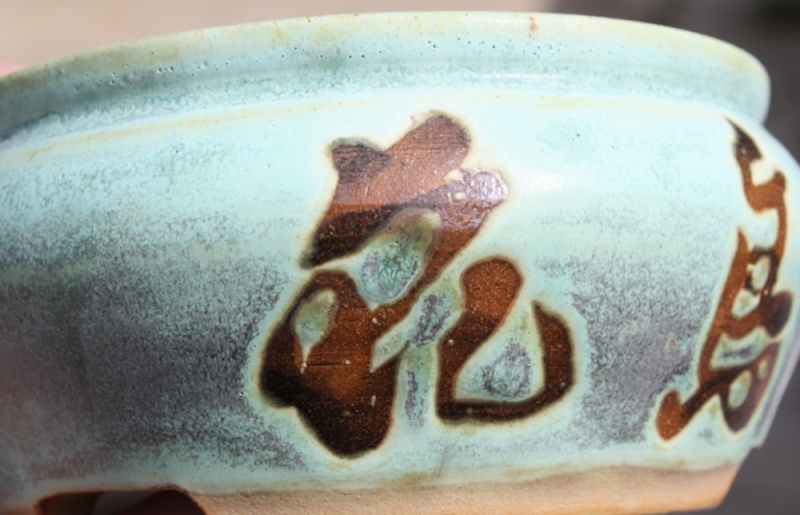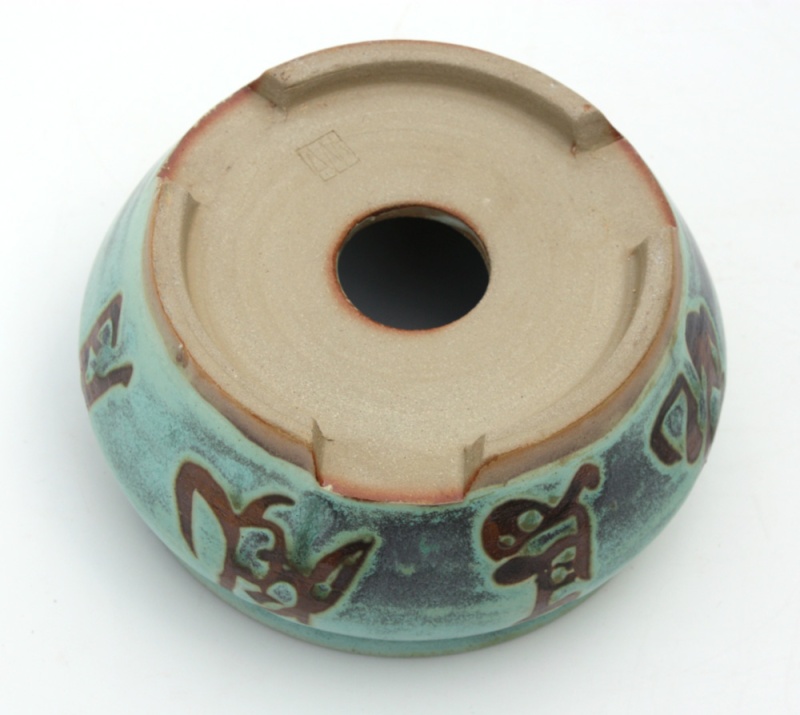 Last edited by a.muenz on Thu May 02, 2013 8:30 am; edited 1 time in total

Dale Cochoy

Member





Very nice. Look forward to seeing more of your collaborative works

Very beautiful! But what does it say? Hopefully not "No Parking".


Russell Coker

Member





Hi Russell,
it reads Kachofugetsu and means "The Beauty of Nature".
I hope my japanese friend didn't make fun of me and wrote No Parking instead...

Andreas


Haha! When I see people with Kanji tattoos I always laugh to myself and think - sure hope it doesn't say "I'm a butthole" or "cat pee" or something like that!

Russell Coker

Member





It is
Ka = Flower
Cho=Bird
Fuu=Wind
Getsu=Moon

http://wallscroll.blogspot.com/2011/11/bonsai-toko-no-ma-display.html

Kakejiku

Member





A Muenz!
WoW! what a powerful work of art!...
way too beautiful to put dirt in it!
It screams creativity and talent loud!...

Flower, Bird, Wind & Moon best ever!
perfect Color, Shape, Style & Design!...

Would like more in several other size's
Indoor collection from now on...

stonener
*master piece*
Last edited by stonener on Tue May 28, 2013 12:55 am; edited 2 times in total (Reason for editing : unable to post pictures? again)
---
Permissions in this forum:
You
cannot
reply to topics in this forum