Over the past 10 years I have had several Mugo Pines, all have ended up in the compost pile. Needless to say, I am hesitant to obtain more, but the price was right!

So I couldn't help myself.
Both of the Mugos looked pretty much the same.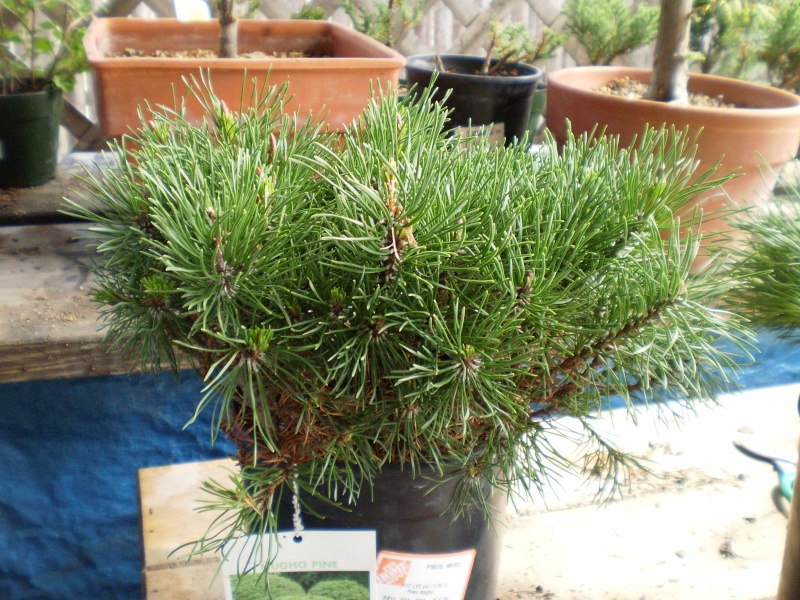 So I proceeded in removing the majority of the dead needles, removing the branches initiating under the soil, cutting out limbs that appear to be violating bonsai ettiquette, pulling older needles to show off the branches while highlighting some of the division of the branches and pulling off half to 3/4 of remaining candles. Thus, ending up with the two following trees: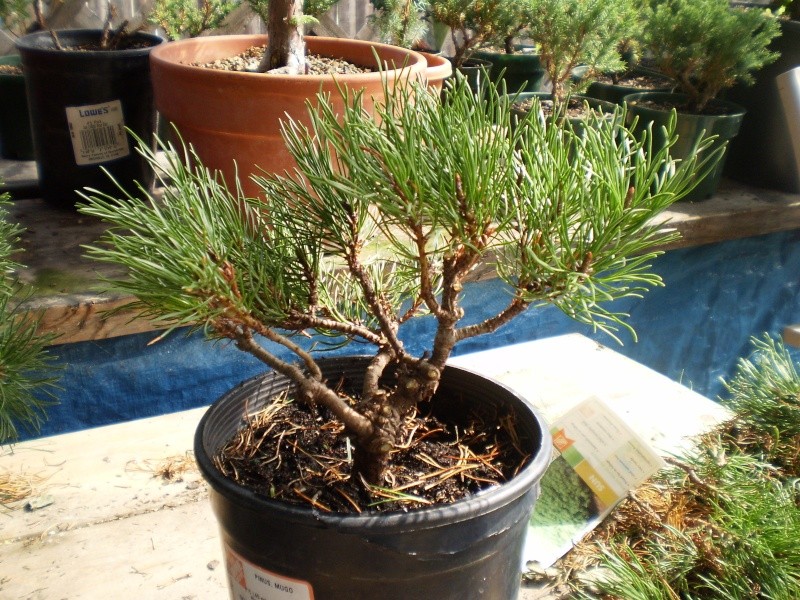 and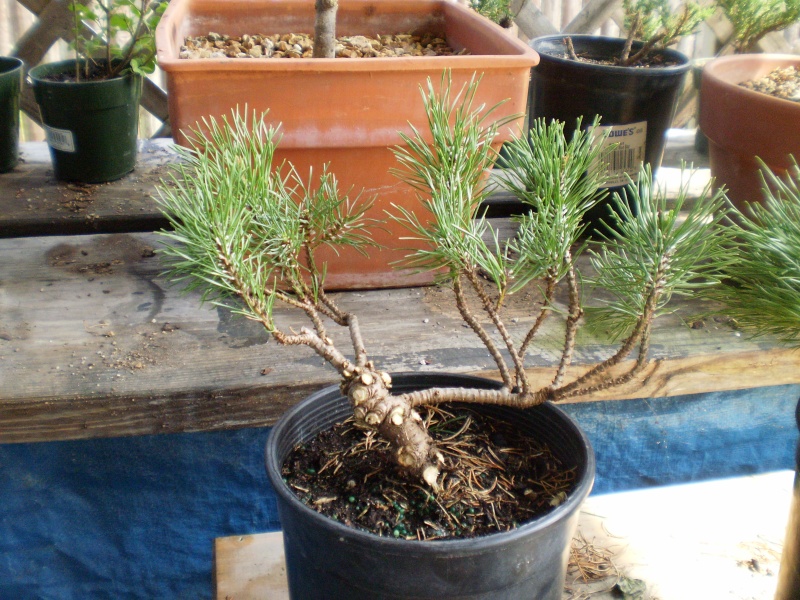 I have placed cut paste on all the cuts and I know I need to use my concave cutters to remove the ends, but for that, I think I'm done for this year. They both appear healthy, I now have plenty of time to research Mugos. One thing I have found to appreciate about the Mugos (and other pines) is their flexibility, so I hope to get to "play" with these two when it comes time to start styling them.
Grand total investment, about $11 US.
Some have indicated that the time is now to put into grow pots, while others say wait till Spring.
Either way, I would love to receive some additional advice (the good, the bad and the ugly)!
Thanks,
Jay

Jay Gaydosh

Member





Suggest you read the other mugo thread. You may have done more than the trees will tolerate. Do you know what your previous mugos died of?
Iris

bonsaisr

Member





Best I can tell they were over watered. They were my first attempts at bonsai and, well, let's just say it was a learning experience.

These two look fine...so far.

Jay Gaydosh

Member





Cut paste is absolutely unnecessary on any Pine. The resin is an automatic wound sealant.

Young ones like this will take any amount of branch removal, so long as you leave some healthy growth at the end of a few branches. I prefer to cut the needle pairs, just above the sheath, rather than pluck them as this more reliably leaves the incipient bud at the base. Some mugo pines are reluctant to backbud, but that is what you need to achieve to reduce the long bare sections of branch.

Inspect the roots and make sure all is well, but I'd leave repotting for now and let them adjust to their reduced size. Make sure that you don't repeat your overwatering, which would be easy in their current peaty nursery mix. Next year, make sure they go into a very sharply drained mix and once established they get full sun all day.

Good luck with them. Once the needs of pines are mastered, they can be a very rewarding species.

_________________
"It is not the strongest of the species that survives, nor the most intelligent. It is the one that is the most adaptable to change." - Charles Darwin.

Kev Bailey

Admin





Thanks, Kev.

I wasn't sure about the cut paste and pines, however, it shouldn't hurt, and the cuts look better brown than white. Apparently, I'm terminology impaired. The "sheath" I believe is the little "fold around the base of the needle pairs? I wasn't planning on rermoving any additional needles until next year. There are a few tips that I haven't pinched. Before I do so, I will get some closeups and post them. Other than that I just need to watch the watering.

I'm starting to segregate those plants in bonsai mix from those in nursery soil so I can better monitor the moisture levels.

Monday (I'm off work) and plan on taking one of the mugos, and a few of the other conifers with me to the club meeting to seek out the advice of the more experienced growers.

Jay

Jay Gaydosh

Member






---
Permissions in this forum:
You
cannot
reply to topics in this forum