The suburbs around Washington, DC have huge numbers of invasive Asian pear trees, Pyrus calleryana, springing up in untended spaces. They bloom about the same time as the cherry trees, so most people assume they are cherry trees too.
Their fruits are small, hard, and uninteresting.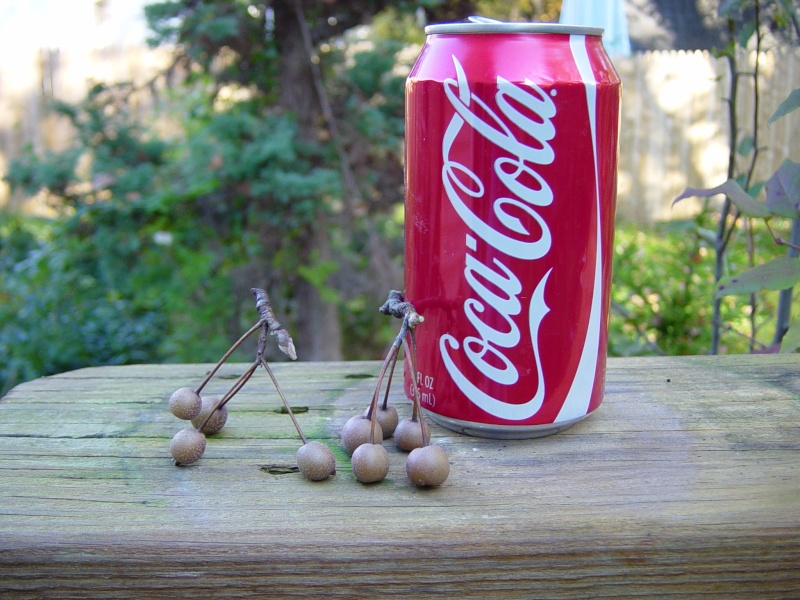 I came across two Asian pear specimens with larger, more interesting fruit. The first one is a shade tree in State College, Pennsylvania, with fruits the size and shape of an olive.
The second one is growing alongside a highway in Gaithersburg, Maryland. Its fruits are more spherical. (It might just be an edible variety whose fruits weren't thinned out enough to allow them to grow to full size.)
In March of 2011 I dug up several volunteer pear trees in a nearby vacant lot to use as rootstock, and grafted scions from the State College tree onto them using a simple cleft graft. Two years later, here is one blooming for the first time.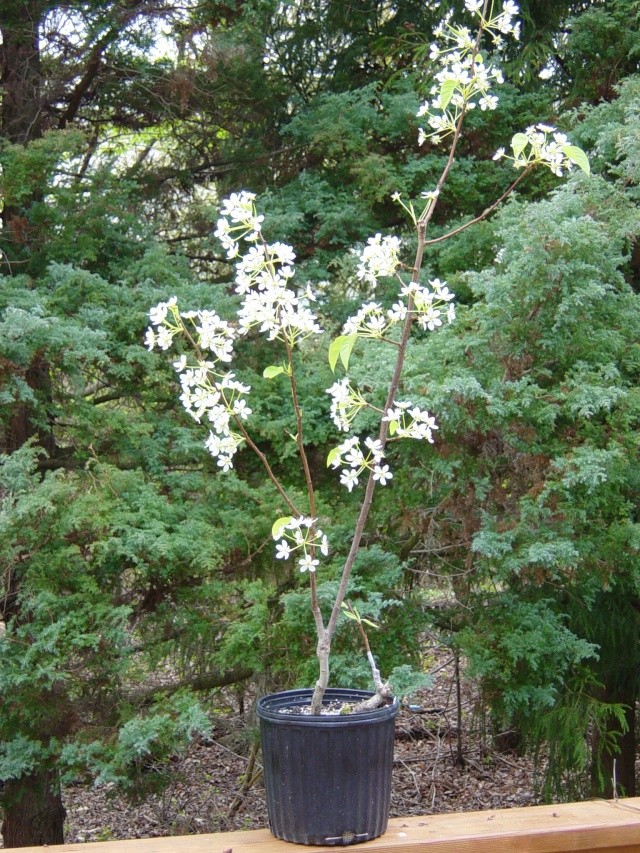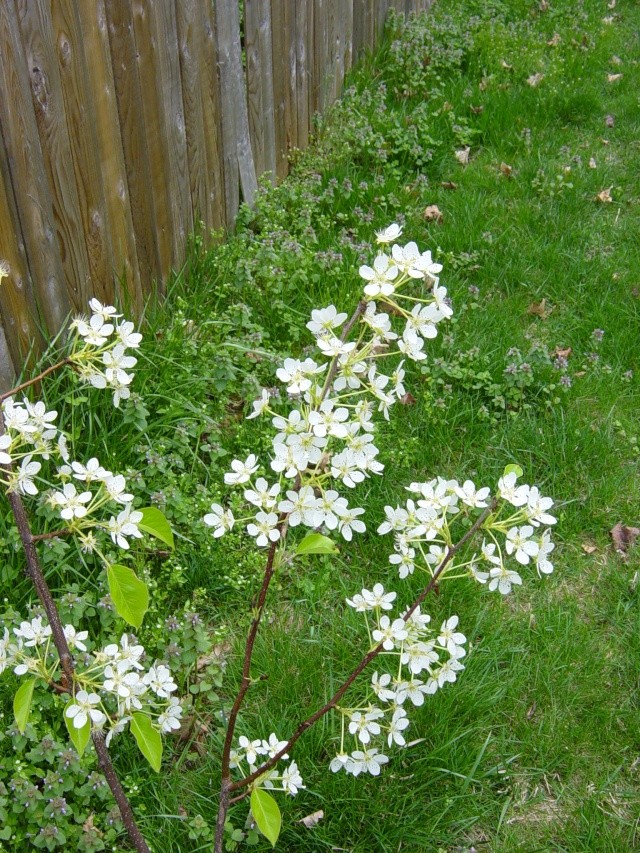 The graft union isn't very aesthetic looking. I might try burying the graft union and see if any roots form from the scion.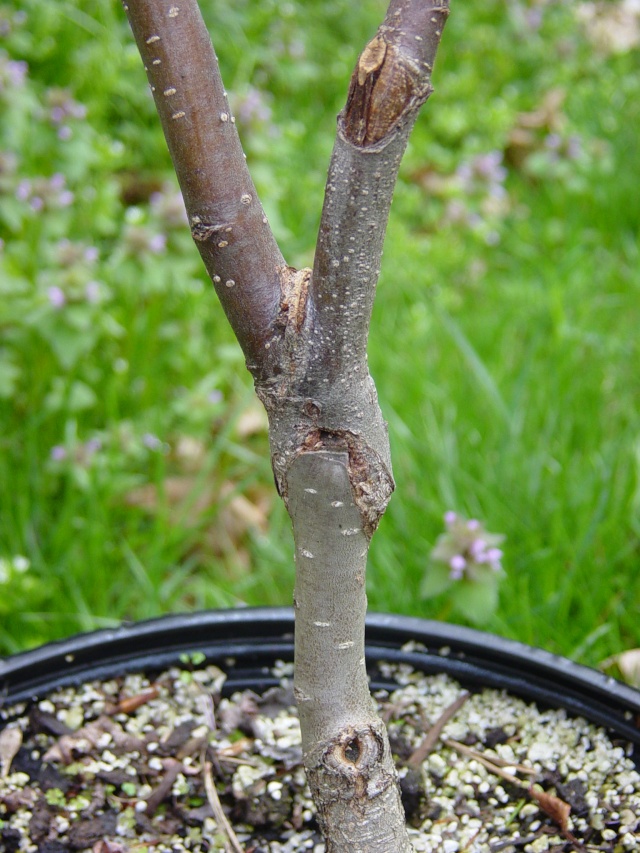 William Feldman

Member





Their fruits are small, hard, and uninteresting.
But you can make a nice, tart pear relish from them.
_________________
Jim Lewis - lewisjk@windstream.net - Western NC - People, when Columbus discovered this country, it was plumb full of nuts and berries. And I'm right here to tell you the berries are just about all gone. Uncle Dave Macon, old-time country musician

JimLewis

Member






---
Permissions in this forum:
You
cannot
reply to topics in this forum