Last edited by marie1uk on Sat Apr 13, 2013 10:02 pm; edited 1 time in total
Looks like a Leylandii to me

Dave
Nope defo not a leylandii - although it grows as fast. The foliage is a bit spiky not the scale like foliage of a leylandii
I think it's a giant redwood,
Sequoiadendron giganteum
. I've seen them in people's yards in the Pacific Northwest. There are a number of cultivars commercially available.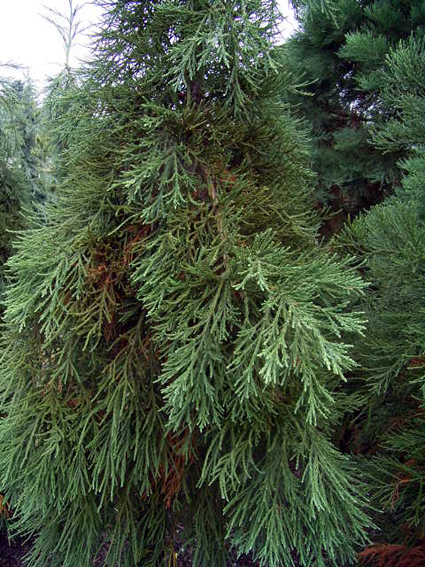 William Feldman

Member





The foliage reminds me of Cryptomeria...other then that, I'm not sure.
A bit of the history of the tree would be interesting. Did you plant it or was it there when you moved in? Does it produce cones? What else is around it in the garden? That second question would be the best help in solving the ident issue.

The reason for asking is that quite simply Sequoiadendron not a common garden tree in the UK, although you can get them in some of the bigger garden centres.
_________________
"Espouse elucidation"
_____________________________________
my website

fiona

Member






Sequoiadendron giganteum to. I have 4 trees that I sowed.



olivierlb

Member






---
Permissions in this forum:
You
cannot
reply to topics in this forum