At least I thinks a laurel. I dug it going on 7-8 years ago in some nearby woods (yes, I had permission). I was looking for Bonsai material when I found it, but I didn't care that much for variegated plants at the time so I just got it out of curiosity. I have an appreciation for variegated plants now and have a few others. Anyway, this tree has special needs. If it gets to much sun the leaves will burn and it has a weird habit of some of the branches not fully budding out in the spring and dying. I re-potted it and replaced most of the soil about a month+ ago, placed it in an area where it will receive just a little more morning sun. I'll see how that works. There are a couple of subspecies of laurel oaks, one grows in swampy conditions, the other grows in more dry areas and they also hybridize. I might try watering a little more than I have been and see how it does.
The combination of colors, the redish new growth, near white and green leaves and gray branches is interesting. Not sure if it would do well in bonsai culture. Here's a few photos.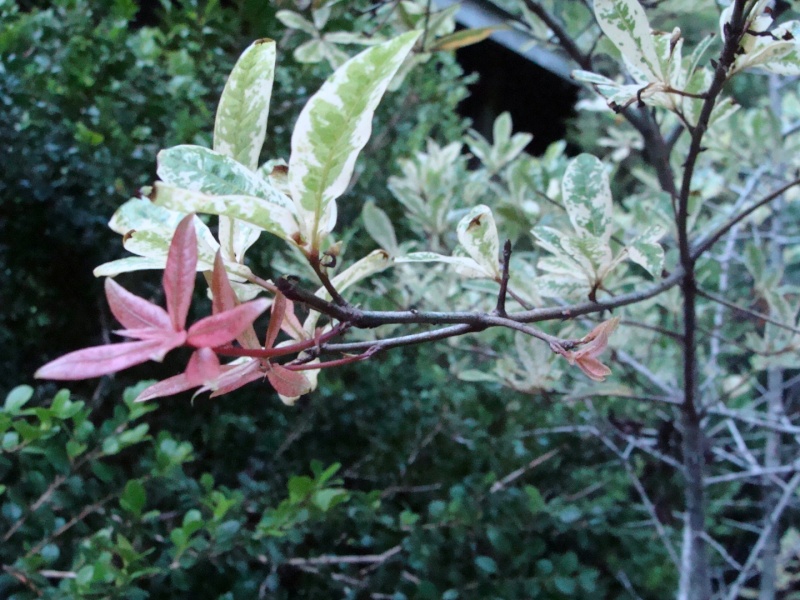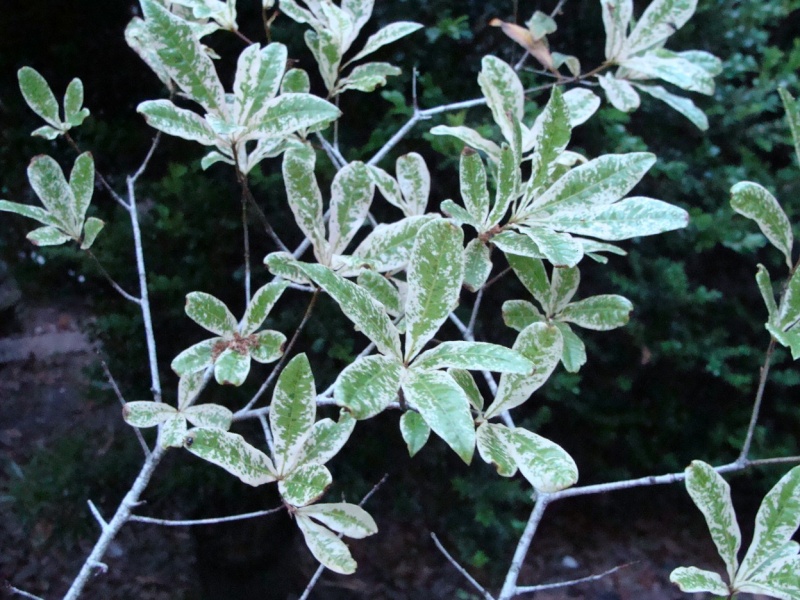 That's really cool, haven't seen that before. It will be interesting to see how it holds up.

Btw the way I pm'ed you a month ago. It's still sitting in my outbox, along with a couple of others and I'm not sure why. Check your mail and see if it pops up.

Russell Coker

Member





Botanic name is PHOTINIA RED ROBIN.
not very intersting in bonsai, the spaces between the nodes are very long, and generally, it's very difficult to cultivate the variegated varieties , the original variety is growing faster than the graft .

abcd

Member







No. It's not a Photinia, but an oak, Quercus hemisphaerica (maybe, there's a lot of confusion these days) or a hybrid....

Russell Coker

Member





what ever it is......it's not a bonsai - but nice leaves


Berner

Member






abcd

Member





That it is one of our many native oak (Quercus) species and hybrids? Yes, 100% sure. Hemisphaerica? No, that's just a starting point. Many of these oaks have different foliage as seedlings and juvenal trees than the adults around them, and they hybridize so freely that sometimes all you can do is get it "in the ballpark". And as soon as the taxonomists settle on one name they decide to split it and come up with something else 2 months later.
And you are correct, Berner. Wonderful as a curiosity, but...
I wonder if you'd get a stronger tree by grafting onto some normal oak saplings??????

Russell Coker

Member





That kind of variegation on leaves is sometimes caused by a virus. I have NEVER seen an oak with variegated leaves (though I haven't see all oaks, of course), so I wonder if that might be the case here.


_________________
Jim Lewis - lewisjk@windstream.net - Western NC - People, when Columbus discovered this country, it was plumb full of nuts and berries. And I'm right here to tell you the berries are just about all gone. Uncle Dave Macon, old-time country musician

JimLewis

Member





PHOTINIA PINK MARBLE : [img]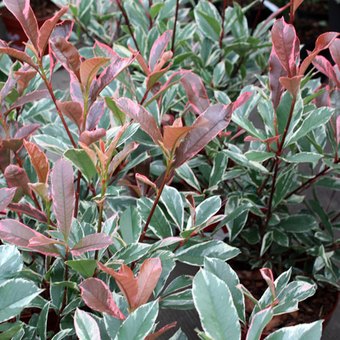 [/img]

abcd

Member






Russell Coker

Member






---
Permissions in this forum:
You
cannot
reply to topics in this forum