I got this great juniper pre-bonsai today. It's a decent size, the pot that its in is 10" diameter. I'm trying to decide on a front and how to style it and figure I would post it here for suggestions. At the moment I like the first image and the 3rd on down in the right column.
Any input is welcome!!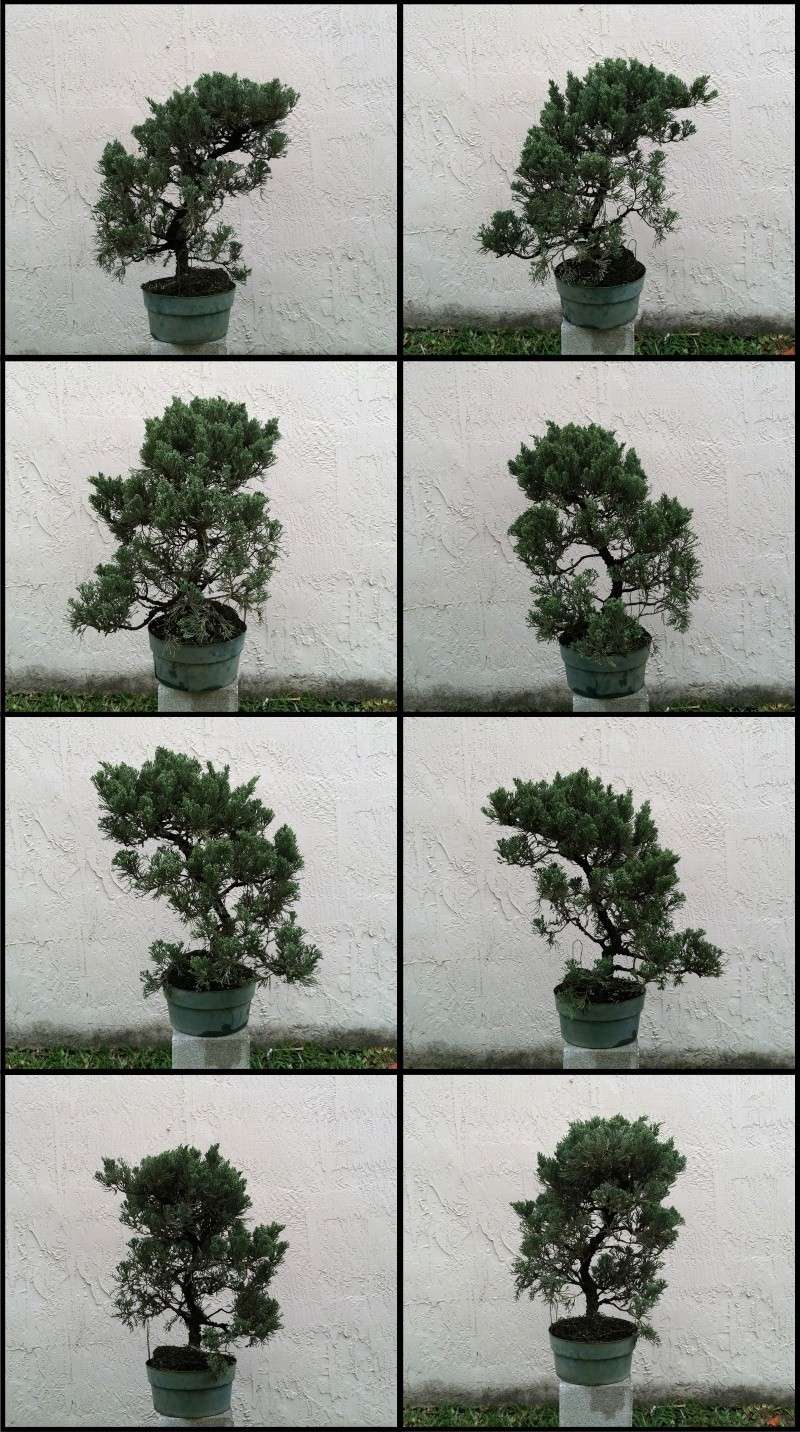 Clever

Member





Looks like a good tree to work on. Using the first photo (the individual pics are too small for my talents with virtuals), the tree is too tall. I'd shorten it by 1/3, then remove the lowest branches.

The lack of taper may be your largest problem. I can't see if there is a candidate branch for a new top.
_________________
Jim Lewis - lewisjk@windstream.net - Western NC - People, when Columbus discovered this country, it was plumb full of nuts and berries. And I'm right here to tell you the berries are just about all gone. Uncle Dave Macon, old-time country musician

JimLewis

Member





I respectfully disagree. I would NOT remove the lowest branches at this point.

We need a third opinion.
Iris

bonsaisr

Member





The lowest branches are nothing but twigs. They provide nothing to the tree and their use as sacrifice branches is negligible, as far as I can see. But it won't hurt to keep them there; just makes it a bit more difficult to see a design for the tree.
_________________
Jim Lewis - lewisjk@windstream.net - Western NC - People, when Columbus discovered this country, it was plumb full of nuts and berries. And I'm right here to tell you the berries are just about all gone. Uncle Dave Macon, old-time country musician

JimLewis

Member





Thanks for the input.

Jim - not that I'm opposed to it but if I cut the top third of the tree there really isn't a suitable candidate left for a leader and no canopy would be remaining. I was considering leaning the tree a considerable amount to the right and removing some of the lower branches.

Iris- I agree the more advice the better!

Thanks

Clever

Member






---
Permissions in this forum:
You
cannot
reply to topics in this forum