About Suiseki I don`t know much, so I`am not sure if this one is a good one. But I find it interesting. It is a Flintstone.
Regards,
Marco
Hey Marco! Good Stuff!!!
I see the Old Lady"s (Mother-in-Law) full face,
in the whole stone as shape of her head.
Can see eyes, nose, chin, cheeks etc.
But as Sunip Knows I like dogs!
so not strange for me to see one in this stone.
See the nostrils on snout below Sunip's red dots.
now eyes are in the right place,
and shape of head,texture as fur and gold color are easily recognized.
even mouth and teeth are in the right place, even if not white.
Dog drool is not a strange thing for us, See it?...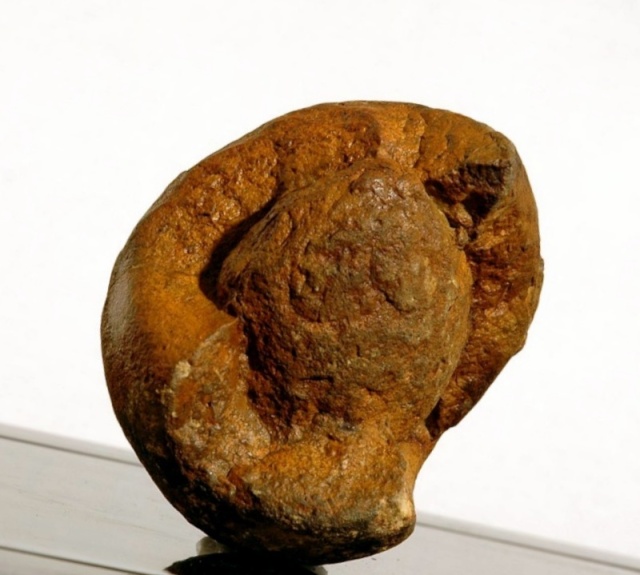 *Figure stone* Golden Retriever... "Old Yeller'
Last edited by stonener on Sun Mar 31, 2013 9:03 pm; edited 1 time in total (Reason for editing : + pic)

---
Permissions in this forum:
You
cannot
reply to topics in this forum