collected this yew from a church that was redoing there landscape about almost two years ago and this past winter when it came time to plan for the repotting season the yew was on the agenda and thought i would repot the tree on it side comments?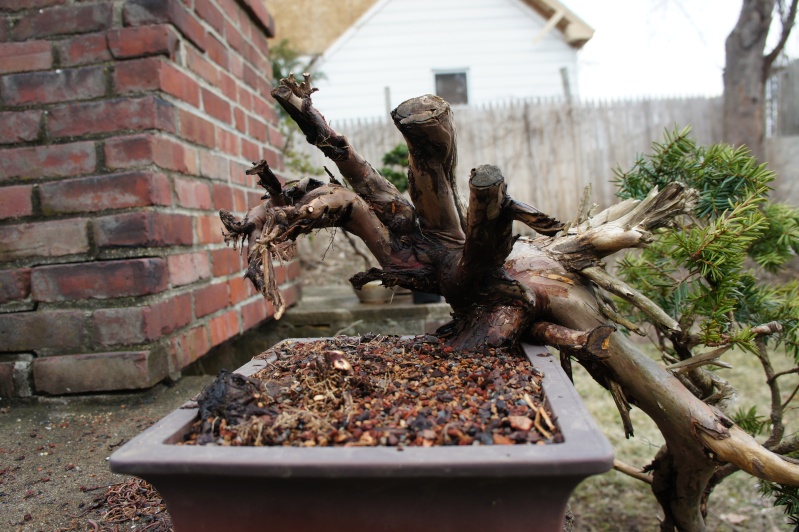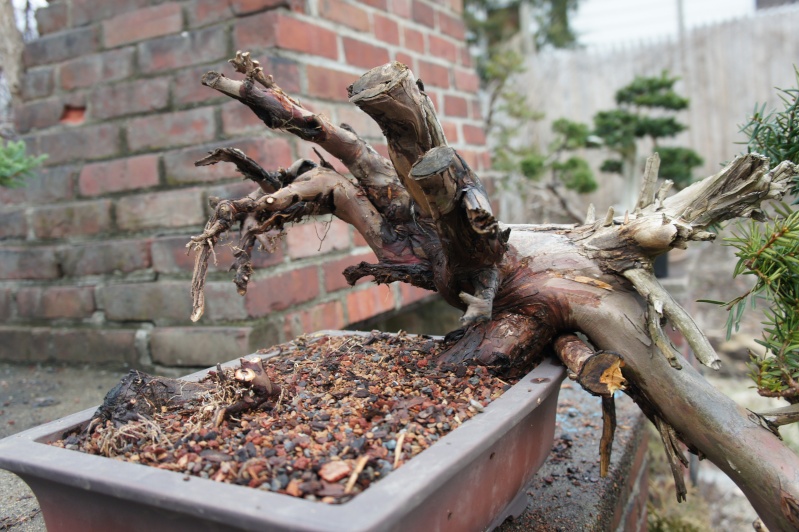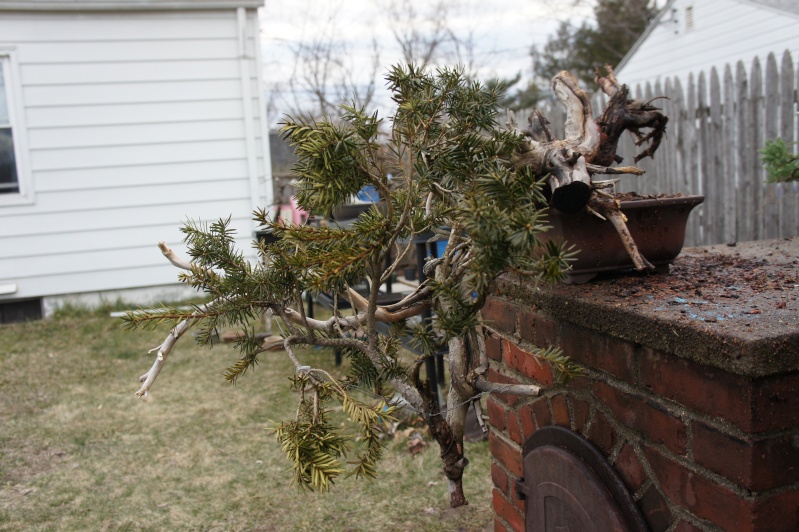 Nice find. I've been searching sidewalks and Craigslist for an unwanted urban yew. I've always been drawn to their foliage and structure. I can't wait to see this nice and healthy in a couple years.

MrFancyPlants

Member





Nice find. Going to be a true beauty.

Mr Miyagi

Member





Hello Andre
That interesting yew is telling a dramatic story.
I hope some woodwork on the dead roots will balance the living root and give the tree some natural trunk image.
The length of the living root will make it difficult to pot this one in the coming years in a normal cascade pot,
i hope there are enough new feeding roots coming for a slow reducing of the big root.
When those with fibers on the surface are fresh roots i would cover them as the tree needs now every support.
The tree should also be protected from any frost.
It maybe the picture but the color of the needles and the fact that the tree is collected two years ago gives me an uneasy feeling.
Had the tree good new growth in the last growing season?
Sunip

sunip the tree had really good growth last year and when i repotted it it has so much root compared to when i collected it. ya i dont think this tree will ever see a normal cascade pot
Hello Andre
Good to hear it rooted well and had good growth.
The feeder roots of a Yew can be a bit fragile.
Love to see how it develops.
Sunip

sunip i cant wait to see how the tree develops. i know i have a plan in mind but gotta wait and see if the tree will allow for the plan. right now the tree need to rest and grow for at least two years

---
Permissions in this forum:
You
cannot
reply to topics in this forum