Hello,
Last year i acquired some Sabinas.
This one was potted for two to three years, the only thing i did was placing the horizontal potted tree upright
and gave it another year to regain some more strength, because i was not completely happy
with the color of the needles.
Last month i did the initial styling and left the roots untouched.
The left trunk was hollowed and split on two places, and two bigger branches were hollowed to make bending possible. For hollowing the branches i used the dead wood area of the natural shari.
The hight went down from 95 cm. to 60 cm. (37-23,5 inch)
I wanted to use the left trunk because the live vein would secure a better base of the trunk in the future and a second accompanying movement would be a challenge.
Some branches wil go or will be reduced but for now all green is left on the tree for at least another growing season to be sure he can cope with the stress and build up some new tissue to hold the severe bending.
For now it is protected in the greenhouse waiting for warmer times outside.
The virtual is in progress, the tree might come in this direction but i will have to wait and see what he gives me next year.
Maybe some initial work on the foliage will be possible next year.
Sunip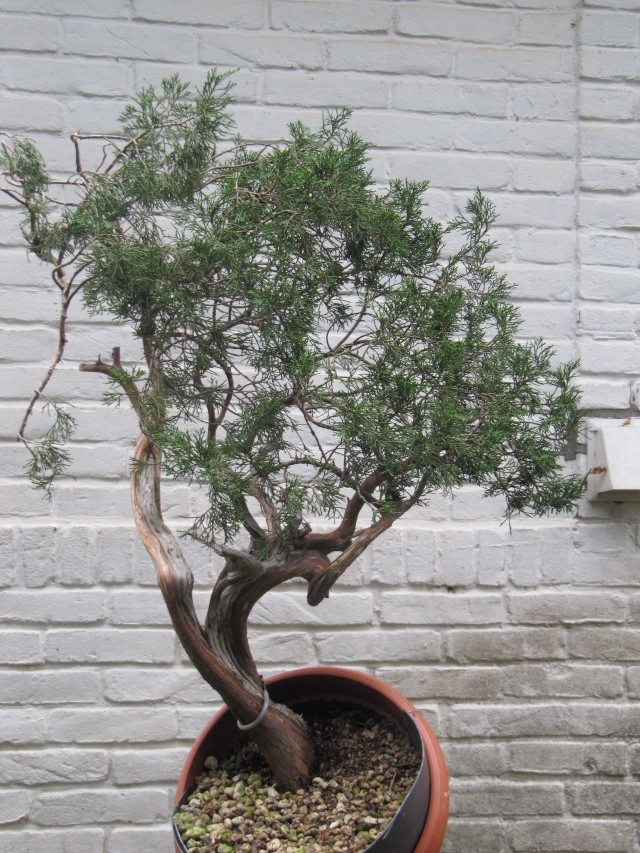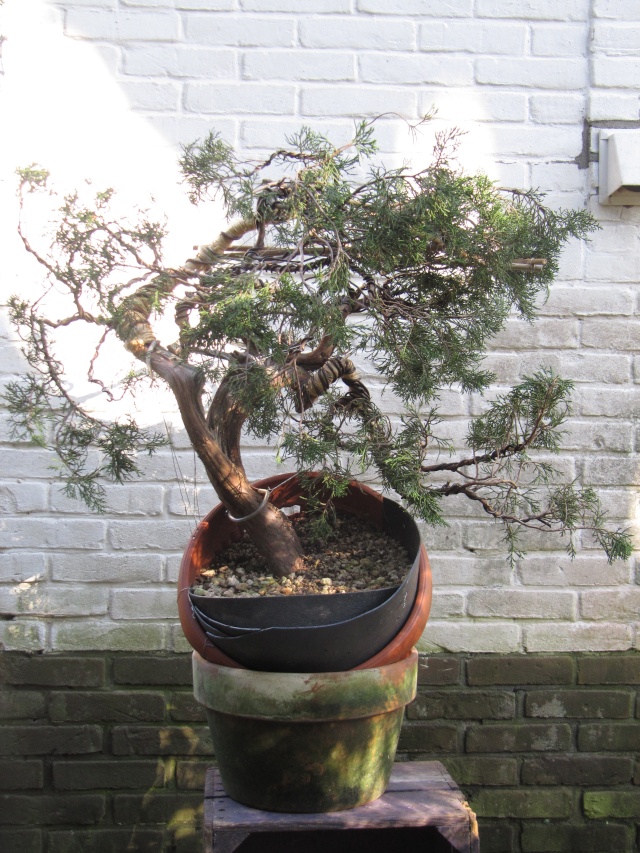 [/url[url=http://www.servimg.com/image_preview.php?i=490&u=16274585]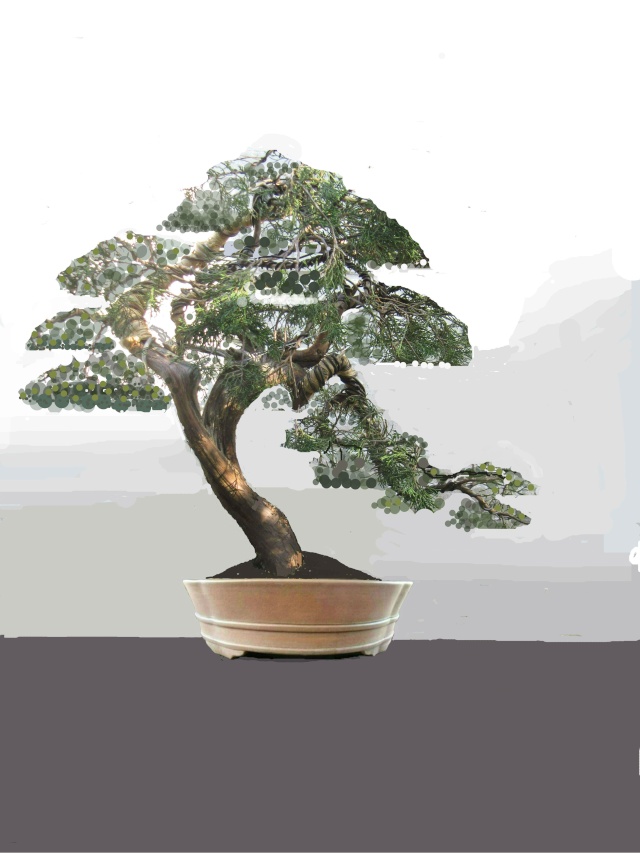 Last edited by sunip on Wed Mar 27, 2013 7:36 am; edited 2 times in total
Hi Sunip,

I think that for this particular sabina, the size of the foliage canopy is much too large and the pot you have used in the virtual would be too small.
Hello Mambo.
The virtual is only a bit playing with what is available now, i mostly make only a rough sketch allowing many directions,
this procedure is more realistic for me as the tree is now in turn.
You are right the canopy will be much smaller in a further stage i think and the overall image will be much more refined.
Also you will note the spaghetti like branches here and there, they are only there to be sure of enough foliage
in the fist season.
Sunip

like where this one is going Sunip! please keep us updated from time to time. very unique, lots of character!

appalachianOwl

Member






---
Permissions in this forum:
You
cannot
reply to topics in this forum