12 years ago a Orchid fundi smuggled this Musinella in form Tailand in his hand luggage, it was a tiny little Princess.......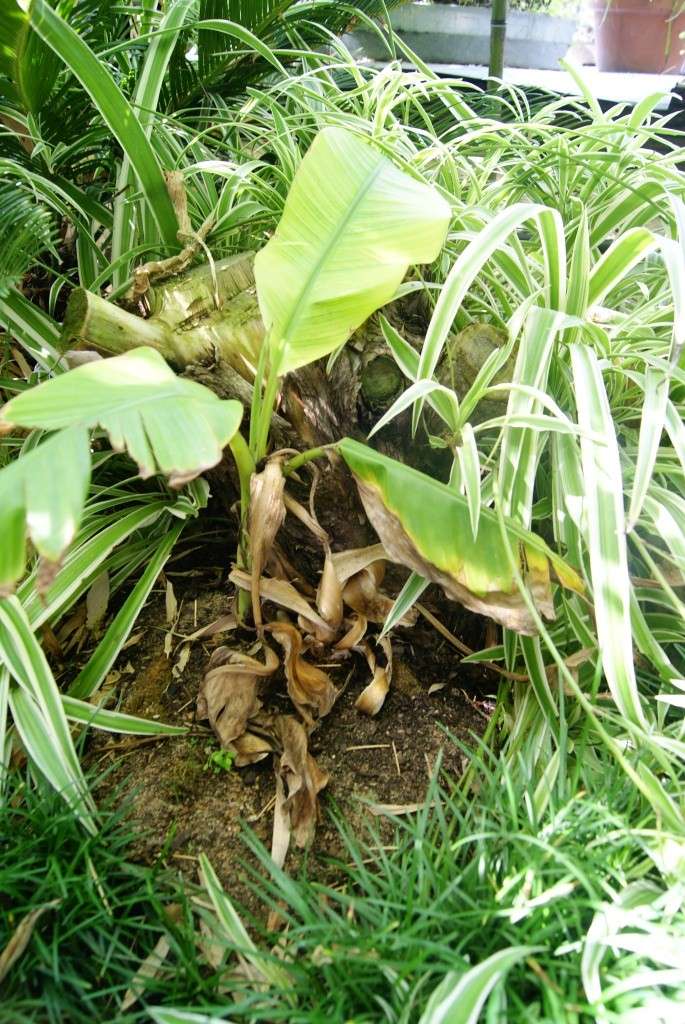 She was eventually planted in a Garden pot, after pulling it though the winter, and lived in it for 3 years.
Nothing happended, she, the Mother only send out a daughter, and later two princesses, but no flowers. I eventually planted it in a bonsai pot, suddely it looked much happier!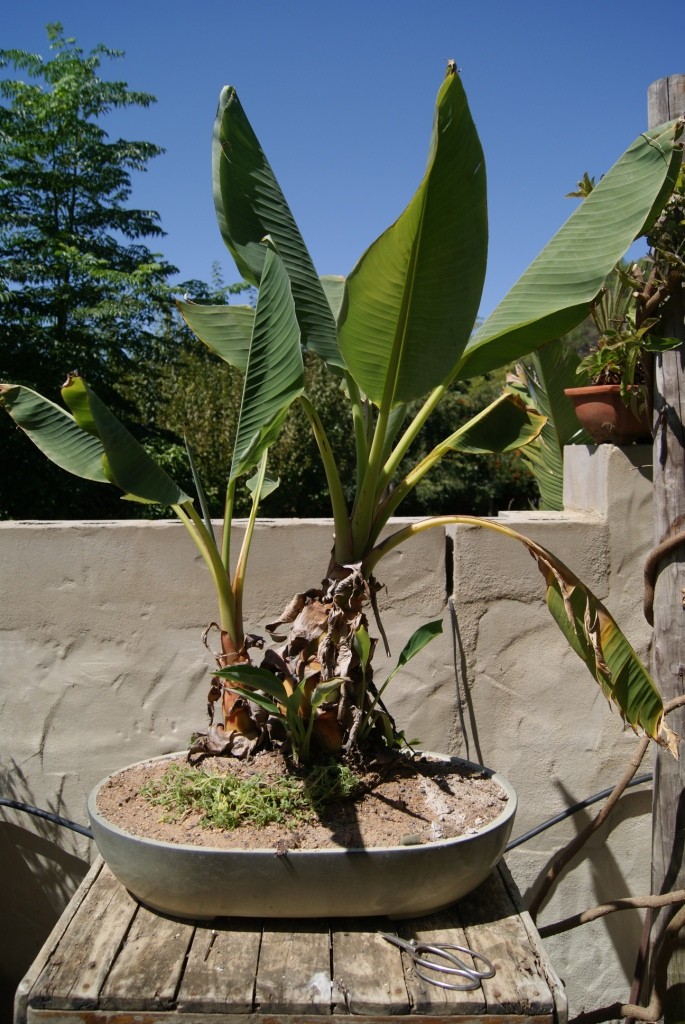 Another thing that Amazed me with this bananna was that it was DECIDUOUS, Have you ever seen a Deciduous Bananna?
Mid winter last year... Notice the amazing tapering....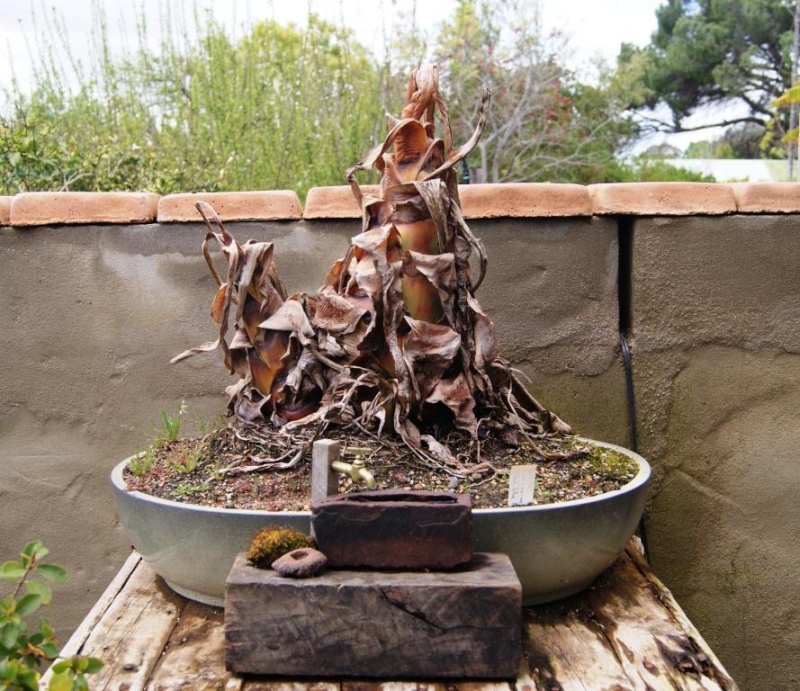 In another Thread of mine (Succulent Bonsai), this tree came up, and we talked about it. It didnt want to flower, and I was very sad.

Re: Succulent Bonsai

Russell Coker
on Wed May 09, 2012 2:08 pm
That's
a good question Andre. If it has been at this for 11 years and you
haven't seen anything yet I'd begin to wonder. Personally, I've never
found any of the larger bananas to be happy in a pot for very long but
some of the smaller ones like this and 'Siam ruby' (a true Musa) seem
better adapted to pot culture.
_________________
Russell Coker ~ Plant Nerd Extraordinaire
"When choosing between two evils, I always like to try the one I've never tried before" - Mae West
Russell Coker
Member
Posts: 2125
Joined date: 2009-05-31
Age: 47
Location: Mobile, AL ~ The Heart of The Heart of Dixie




Well Russel and Everyone.....two months ago, actually in the beginning of the summer, I noticed something wrong with the Bananna, its was pushing out tiny little leaves..
And to my astonishment...SHE BEGIN TO FLOWER!
Now for the first time, my Bonsai Bananna is an ADULT Matt.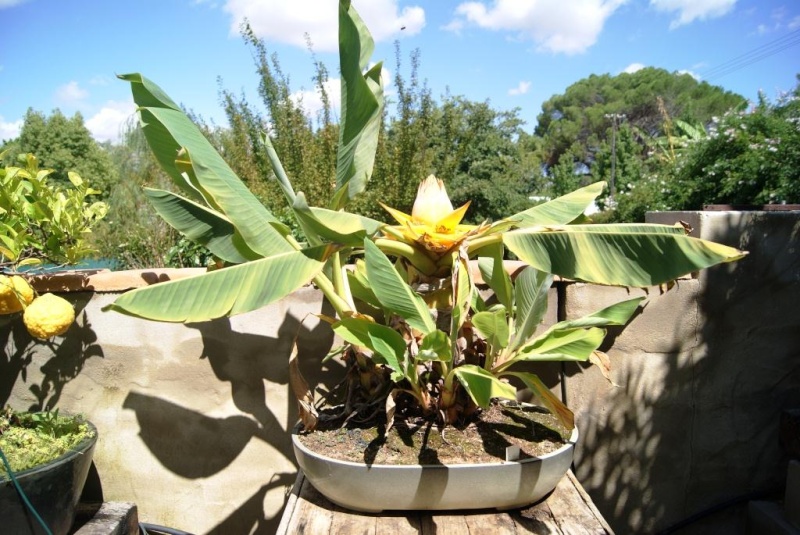 Then she started to loose her foliage......
Can anyone see the pollinator?
url=http://www.servimg.com/image_preview.php?i=136&u=17275553]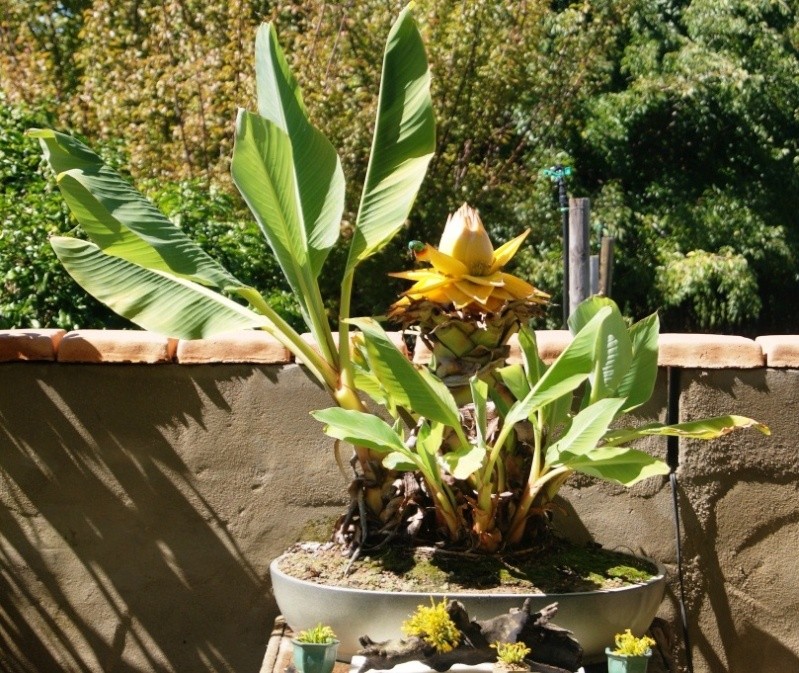 [/url]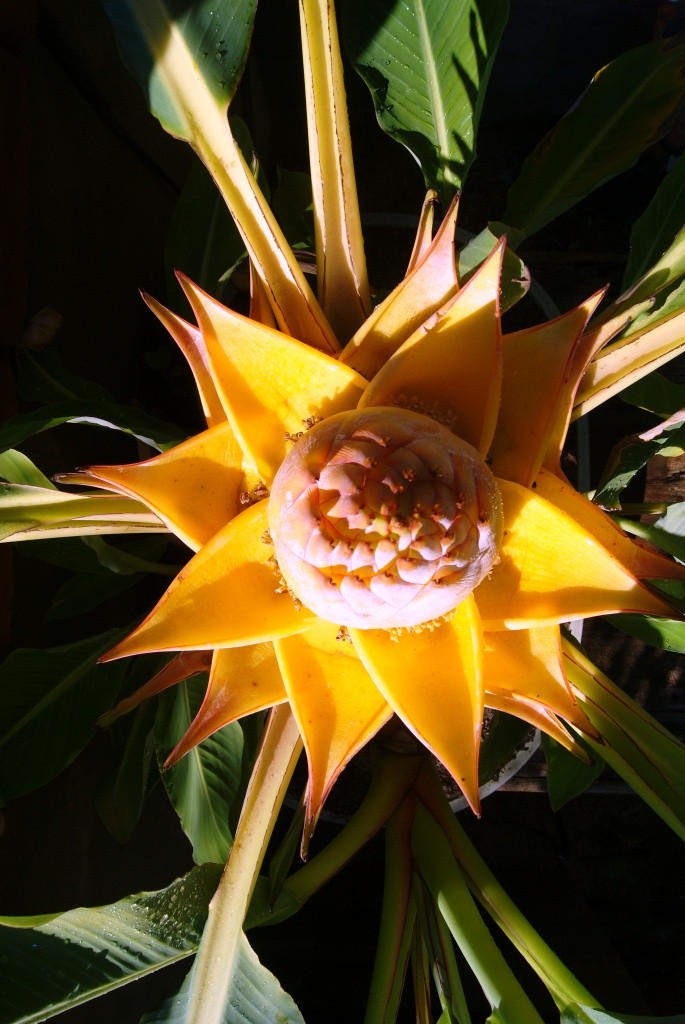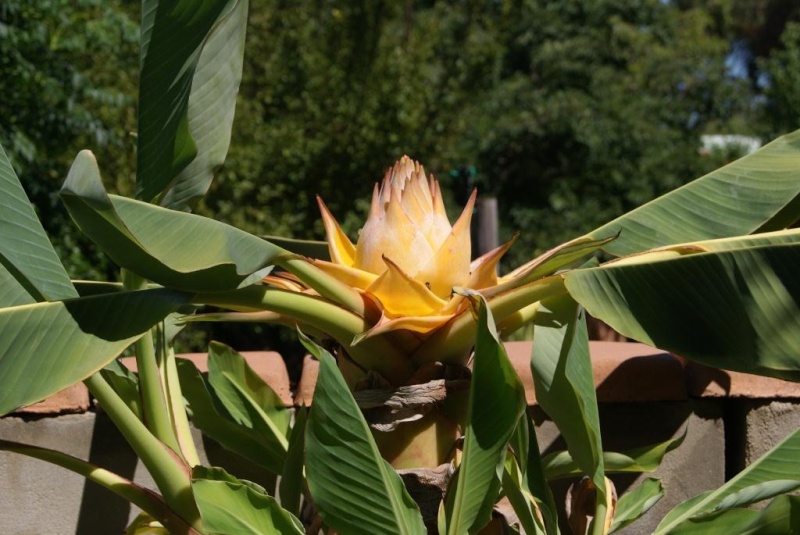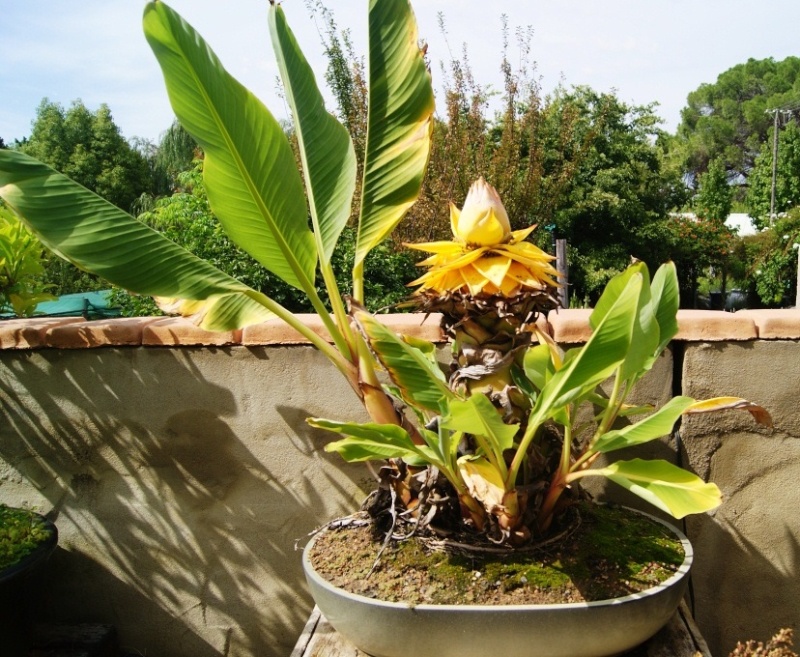 The mother will move on and die after fruiting, She only had one daughter, on the left, that will probably flower this spring, but the daughter gave birth to 15 Princecces!! How's that!


Hope you enjoyed, of course my joy is limitlesssssss.......
Love and light
Andre

Andre Beaurain

Member





Happy, happy, joy, joy!!!

Todd Ellis

Member





Hello Andre.
This plant shows us intense living.
Nice little pot in the front btw. (do remember this one with watertap?)
Up here in my garden i have to spray my potted pines to prevent them from drying out of continues strong frosty wind,
the big ones (20 m.) in the garden are dropping needles.
Sunip

Thanks for taking the time to comment Todd and Sunip.


Love and light

Andre Beaurain

Member





Fantastic flower. Worth the wait I think. Oh and fantastic toes too, lol.


Cockroach

Member






---
Permissions in this forum:
You
cannot
reply to topics in this forum