hi everybody , i had to go back to england for several months last year because of a family illness , when i got back the person who promised to water my trees got bored with the job and stopped coming after the 3 months , so half my trees were dead , my wife was in switzerland at the same time so the house was closed down . my best trees however i had taken to my local trader so they were ok < but not pruned > when i entered the house termites had eaten some paintings of a japanese scene that had been designed by paul goff many of you will know paul from his bonsai photography and art work and books . i thought i could rescue the paintings but then the main disaster struck . a light in the ceiling shorted and the whole roof insulation caught fire .what the termites did,nt eat the fire brigade < yes we have one > finished off with the water . we are still in the process of redoing the house and i am not stressed about it at all but replacing the bonsai and paintings is proving difficult . the gassiow that i like so much were all dead because they like lots of water but the casuarina were all ok , they obviously cope with drought well and the pemphis had gone on holiday so they were ok . regards john [img]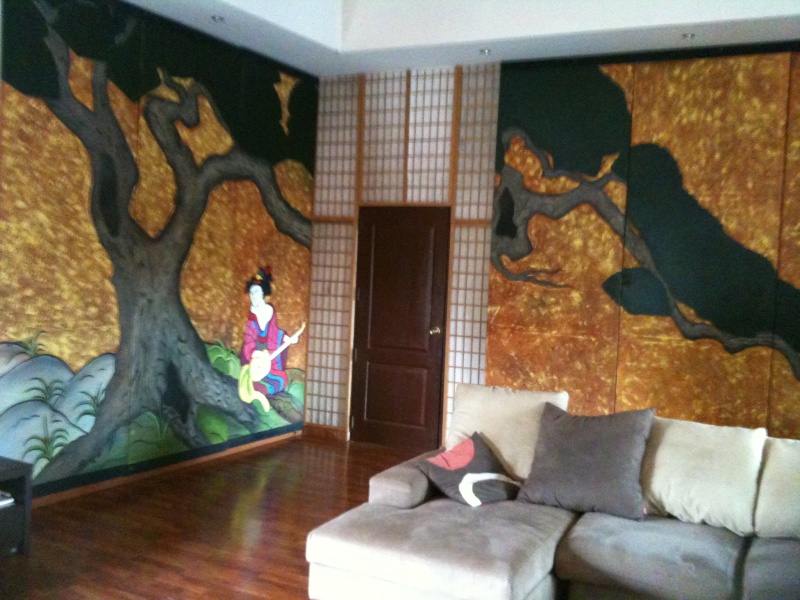 [/img]
I'm so sorry. Was anything covered by insurance? Those murals must have been priceless.
Iris

bonsaisr

Member





John, I'm very sorry to hear about your loss; awful!

Todd Ellis

Member





Ouch! Sorry John.
regards,
jun

Wow !
That's a lot of sadness.
Khaimraj

Khaimraj Seepersad

Member





Very, very sorry to read about your disaster as a result of an irresponsible person's attitude....

my nellie

Member





This shows the importance of having a reliable person who understands trees to care for them when we are not home. I have a friend who stays at my home to care for my trees and pets while I'm away who is very trustworthy. I am fortunate.

Twisted Trees

Member





thanks for your kind replies , i have got to come up with a better way for taking care of my trees when i go away, its never been a problem before because i have never been away for so long. i can take them all to the traders shop but they are big trees and it,s difficult moving them . in england i had a battery operated computerised watering system but in the tropics when you leave a hosepipe in the sun you get ribbons of algae in the pipe and it blocks the sprinkler . the gassiow are one of the few trees that can be stood in water and i have a special table for them that has 10cm of water in it but even that was dry . i went away last july and came back in january, and i thought first 3 months it,s the rain season so no problem, but thailand had no rain season last year , i hope we get one this year because the gassiow are collected in the rain season, thats why there are none available now. mai pen rai <never mind> as the thais say. regards john

---
Permissions in this forum:
You
cannot
reply to topics in this forum