This plant was part of a Hedge in the garden of my parents. As the hedge had to be removed 2005 i dug this C. betulus out. As the conected trunks were about 3 meter tall, they were cut back at about 50 cm.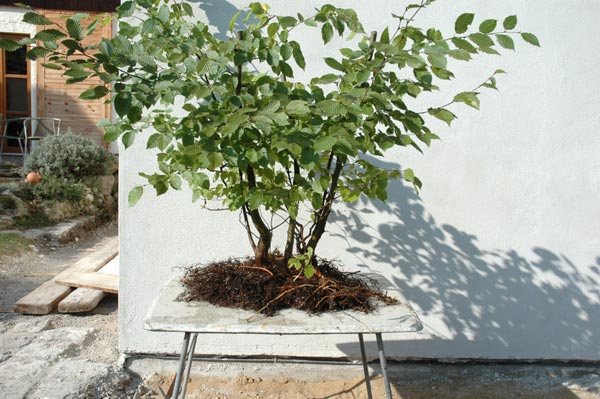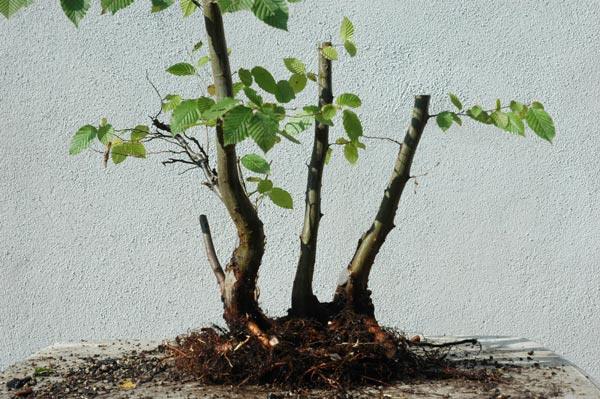 After this they were set into the growing field for 3 years. 2008 the tree was set into this training pot and it got another serious cut back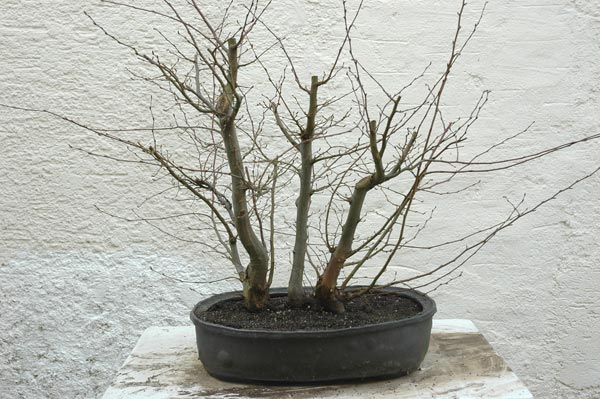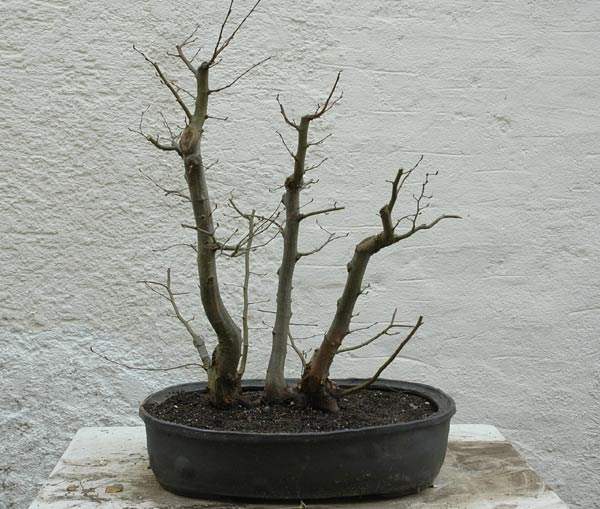 Another 2 years later (2010) a front side was defined and the raft got an apropriate pot from Derek Aspinall. At this time one can see that the tree has at least some potential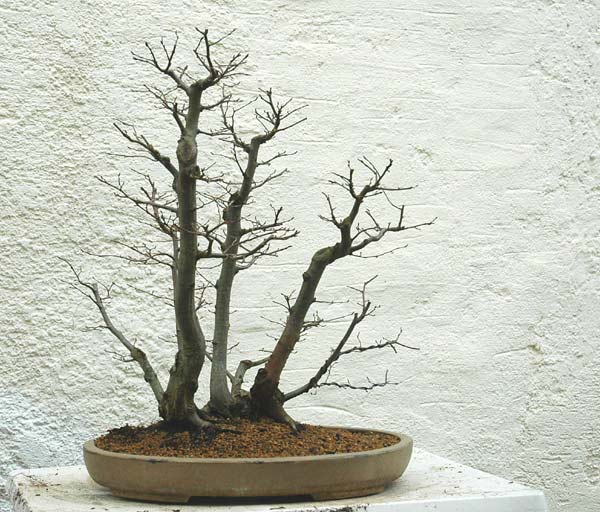 2013 the tree was repotted again, the front side changed a little bit counter clockwise. The height of the tree is about 70 cm.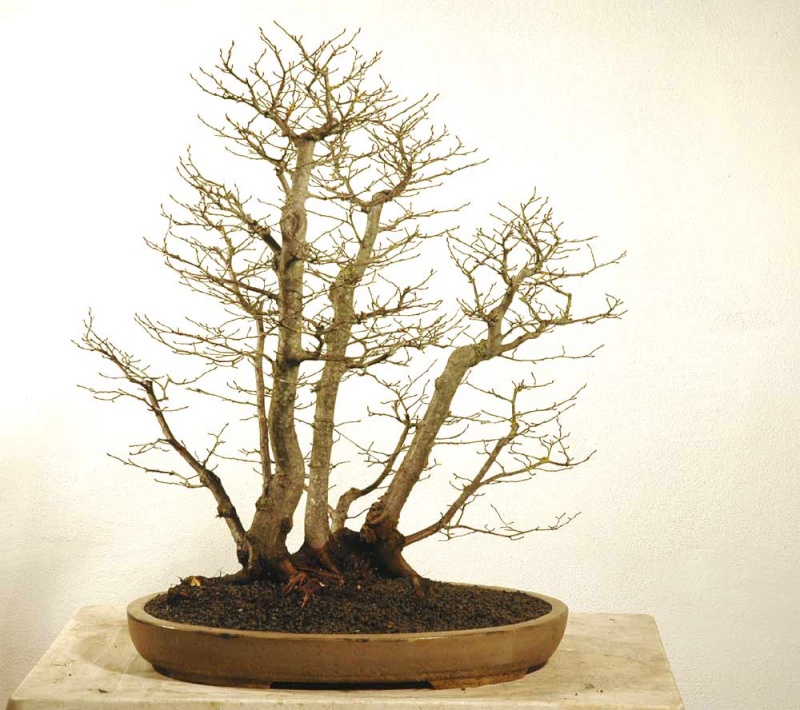 Regards,
Marco
Great progression, nice raft!
I really like it Merschel. My only concern is that the kink in the lower part of the main tree is a little distracting. But you have to live with it... there is not much you can do there.
I like the work you have done with this Marco .

Smithy

Member





Just a suggestion but what about moving the small dead straight trunk (moving parallel to the main trunk) at the back to the left to fit in more with the flow of the composition (maybe a separator bar or turnbuckle propping it to the left) ? Lovely composition by the way ... ramification building nicely. Extend to 5 buds then cut to 2? I'd be interested in hearing of your trimming regime

Cheers

---
Permissions in this forum:
You
cannot
reply to topics in this forum