I've had this azalea for maybe 3 years or a little more in this box and during the first year of being placed in this container several of the more interesting branches died off and left what you see here. A larger stump with a few small branches at the bottom and those 3 weird branches at the top that arch over to the right. I know these photo's are limiting on your ability to see all sides but I was just curious about your first impression of it. Is it hopeless? Should I put it in the garden? Throw it away? what would you do? It's a large flowering variety, not sure which.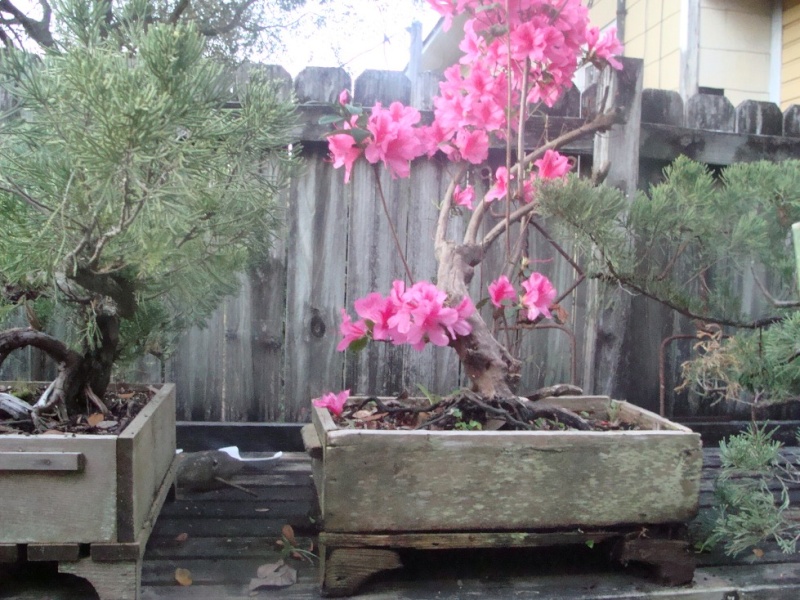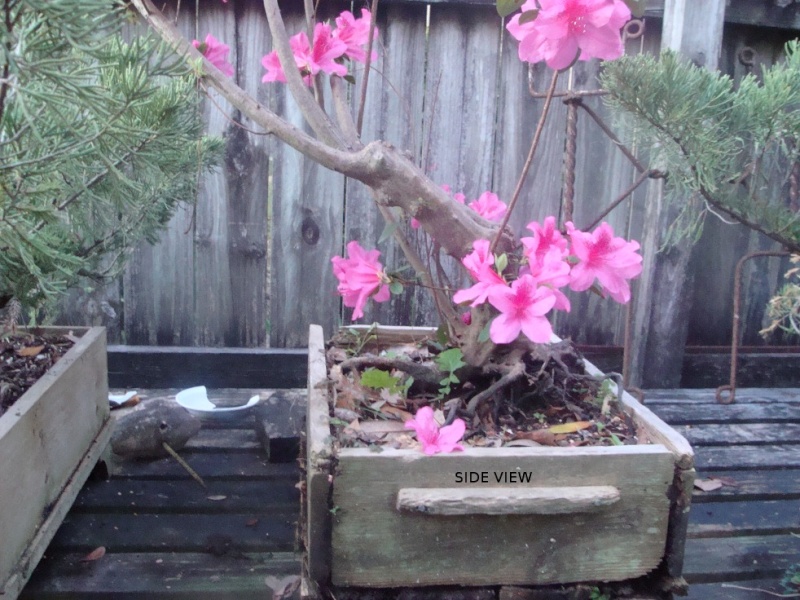 Last edited by Warhart on Wed Mar 13, 2013 5:51 am; edited 1 time in total (Reason for editing : included more info)


Old Southern Indian azaleas like this are pretty tough. Were those surface roots exposed and dead when you dug it? Maybe you can remove them and find another set below. Before I threw it away (or planted it back in the garden) I'd wash all of the old soil from the roots, remove the dead stuff and see what you really have to work with.

Do I know you?

Russell Coker

Member





As Russell says it may well be worth working on. Over several years, you should be able to pull all those long skinny branches 9including the upper three back in closer to the trunk.

I can't tell from the pic, but you may even be able to cut itall down to the lowest bunch of flowers?????????
_________________
Jim Lewis - lewisjk@windstream.net - Western NC - People, when Columbus discovered this country, it was plumb full of nuts and berries. And I'm right here to tell you the berries are just about all gone. Uncle Dave Macon, old-time country musician

JimLewis

Member





The dead surface roots you can see were already dead when I put in in this box pretty much. It was growing in a very wet muddy environment when I got it and had been hacked on over the 40 or so years it had grown there. I wasn't doing that good when I got it. When I planted it I pushed soil up around the base and pretty much covered those larger roots you can see but I have a big problem with birds digging and scratching around my plants and disturbing the soil then the rain washes the soil it away.

---
Permissions in this forum:
You
cannot
reply to topics in this forum